Job Search & Training
Workforce Solutions Capital Area helps Central Texans prepare for the workforce and get back to work.
COVID-19 Resources For Workers
For People With Disabilities
Adult Education and Literacy
Workforce Solutions Capital Area
Career Centers
Resources for Workers Affected by COVID-19
We Stand with Austin's Businesses and Workforce
If you are a worker whose employment has been disrupted by economic changes caused by COVID-19 concerns, we can assist you in finding new work or training for a higher-skilled role in related industries.
Our career centers are open by appointment only. We require all visitors and staff to wear a mask while inside the centers. Find your nearest center on our Locations page.
Call us to schedule an appointment:
North: 512.381.5100 ︱East: 512.223.5400 ︱South: 512.381.4208
For Vocational Rehabilitation Services, call 512.485.3734.
Job Search
There are many aspects to a job search. Workforce Solutions Capital Area is here to be your teacher, coach and partner in finding your next job opportunity.
Job Training
Workforce Solutions Capital Area offers a wide array of specialized job search and skills training programs for eligible citizens of Travis County.
What kind of training is available?
To help ensure individuals that receive training find jobs, WFS Capital Area provides funding for training in occupations with good earnings potential and in growing industries in Travis County – such as auto mechanics, computer support specialists and nurses. For a complete list of the occupations for which training is available, please go to
Targeted Occupations/Industries
.
How Do You Serve Veterans?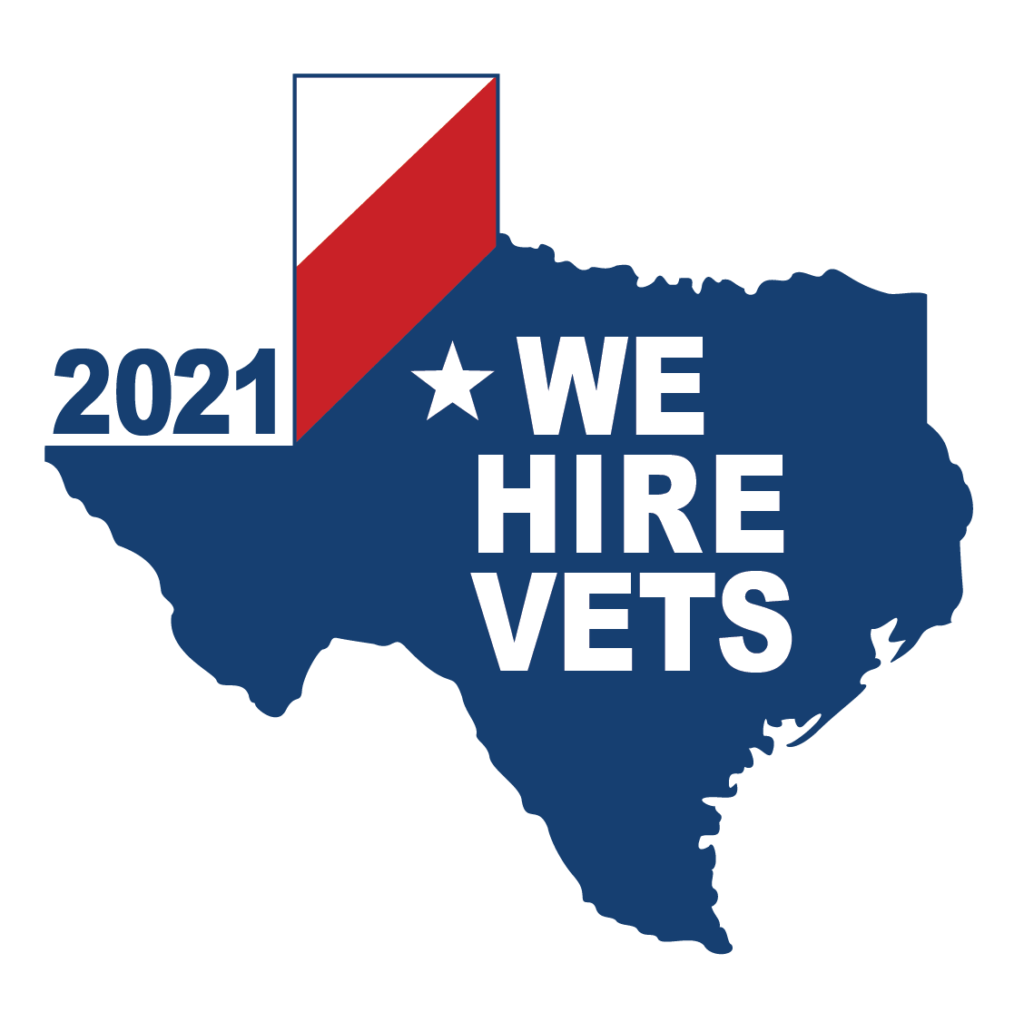 Workforce Solutions Capital Capital Area is a proud "We Hire Vets" employer, committed to serving our nation's military veterans. If you have served in the Armed Forces or are an eligible spouse, we are honored to meet your job search and training needs. Honorably discharged veterans and eligible spouses are afforded priority services in our workforce centers.
As a veteran or eligible spouse, you receive precedence to use resources in our centers, including computers, phones, faxes, and referrals to new job postings. If you require the assistance of staff, you will be served promptly on a priority basis. You will also be granted priority access to training programs for which you are qualified and for which funding exists.  Eligible spouses include individuals who are the spouse of a totally disabled veteran, spouses of individuals who while on active duty are currently MIA or forcibly detained and spouses of individuals who died as a result of a service-connected disability.
No Display
Accessibility Tools
As part of our commitment to providing services to all Travis County citizens, we provide accessibility equipment in designated areas of our 
Career Centers
 assist people with disabilities in their employment search.
Reserved workstations at each Career Center
Closed-circuit televisions/Video Magnifiers
Relay Texas info: 1.800.735.2989 (TDD) / 711 (Voice) and IP Relay info
Wireless keyboards with extra-large character font and track-ball mice (available for check-out at the front desk)
Wheelchair accessible facilities
A Reader, upon request
JAWS software
Zoomtext software
Accessible websites, including WorkInTexas.com. If you find part of our website is not accessible with your technology, please let us know by sending an email so you can be provided with the information in an alternative format.
All of WFS Capital Area's services and programs are open to people with or without disabilities on a self-serve basis.
Online Resources
WFS Capital Area is also proud to recognize several public and community organizations that provide helpful information and additional services for people with disabilities:
ARCIL, Inc. – ARCIL, Inc. (Austin Resource Center for Independent Living) provides independent living services to persons with disabilities, their families, and communities throughout Travis and surrounding counties.
Relay Texas – Relay Texas provides telephone interpreting service between people who can hear and those who are deaf, hard-of-hearing, deaf-blind, or speech-disabled. TDD: 1.800.735.2989 / Voice: 1.800.735.2988
Vocational Rehabilitation Services
Workforce Solutions Vocational Rehabilitation Services provides services for people with disabilities to help them prepare for, obtain, retain or advance in employment.
Another resource for people with disabilities is Speech-to-Speech (STS), a free telephone assistance service that helps people with speech disabilities who have difficulty being understood by the public on the telephone. The STS access number in Texas is 1.877.826.6607. To try STS or get more information, contact Dr. Bob Segalman at 800.854.7784.
Voluntary Disclosure for Specialized Services for People with Disabilities
The Americans with Disabilities Act prohibits employer-related inquiries as to whether or not an individual has a disability or to the nature and extent of such a disability before an official job offer has been made. ;However, other federal laws provide various benefits and services for people with disabilities, both veteran and non-veteran. Therefore, a service provider may ask you to disclose your disability; however, you have the right to choose whether or not to disclose this information. Should you wish to explore additional disability-related benefits and services, you must inform your Workforce Solutions representative. This is a voluntary disclosure and the disability information is not required for provision of general services. This information, and any disability-related information requested on WorkInTexas.com, will not be shared with employers without your consent.
Adult Education and Literacy
Adult Education and Literacy (AEL) increases opportunities for adult learners to advance to postsecondary education, training or employment.
Workforce Solutions Capital Area partners with Austin Community College (ACC) to provide AEL services to residents of Austin/Travis County. Instructors at ACC provide English language, math, reading, writing and workforce training instruction to assist adult students to earn a high school equivalency, acquire the skills they need to succeed in the workforce, and enter and succeed in college or workforce training.
ACC's programs include:
Laid Off?
If you've lost your job due to a layoff or business closure, you may be eligible to receive no-cost services to help you return to work through the Workforce Innovation and Opportunity Act (WIOA) program.
Workforce Solutions Capital Area offers a variety of programs and services specifically designed for dislocated workers – persons who have lost their jobs in mass layoffs or business closings, or who have been laid off and are unlikely to return to their jobs.
No Display
What Services Do You Provide?
•  Information on Unemployment Insurance
•  Current listings and referrals to companies that are hiring
•  Workshops on resume writing, interviewing techniques, and strategies for conducting a successful job search
•  Training, re-training, or skills upgrading for job seekers who need to enhance their existing skills or obtain new ones
•  Career and labor market information – Job trends, wage information, requirements, etc.
•  Seminars on financial and credit management and stress management
•  Opportunities to meet local employers at Hiring Events
•  Information and referral to other community resources
Additional Resources At Our Career Centers
In addition, each of 
our three Career Centers
 has a public resource room where you'll have access to:
•  Computers with internet access
•  Online job banks
•  Online career and job search resources
•  Copiers and printers
•  Telephones
•  Fax machines
•  Other self-help resources to assist you with your job search
Unemployment Insurance
The Texas Workforce Commission (TWC) handles all Unemployment Insurance (UI) matters. UI services are available online 24/7, and by telephone Monday-Friday from 7:00 a.m. to 7:00 p.m.
*As a rule, you can get help via the internet faster than by telephone.*
All individuals who file an unemployment insurance claim must register for work at WorkInTexas.com.
For UI services available online go to the Texas Workforce Commission's Unemployment Benefits Services page.
No Display
Online services include:
Claim and Payment Status
Registering for Work through WorkInTexas.com
Information on Appeals
To access UI services, please call 1.800.939.6631.
If you need assistance while at one of our Career Centers, please ask one of the Career Center staff. We will be glad to advise you.
Additional Resources
Workforce Solutions Capital Area strives to offer employment services to all citizens of Travis County; the following links can provide additional resources to help you find, keep, and prepare for employment.
Contact Us
If you need an immediate response, please call or visit one of our three Career Centers directly.