3-minute read
Happy Halloween, Austin friends and advisors!
In this letter: How Austin's Hire Local Plan helps the community see economic benefits, and who's helping to build connections and opportunities for tech businesses and workers to be more productive.
🙏 With gratitude: It was an honor to represent the Austin contingent at the U.S. Conference of Mayors' Workforce Development Council annual meeting in Long Beach, CA.
Special thanks to the City of Austin, WFS' board members, and Crucible for sharing Austin's best practices for advancing our local workforce system.
Were you forwarded this email? Sign up to receive my weekly updates here.
In partnership, Tamara.
---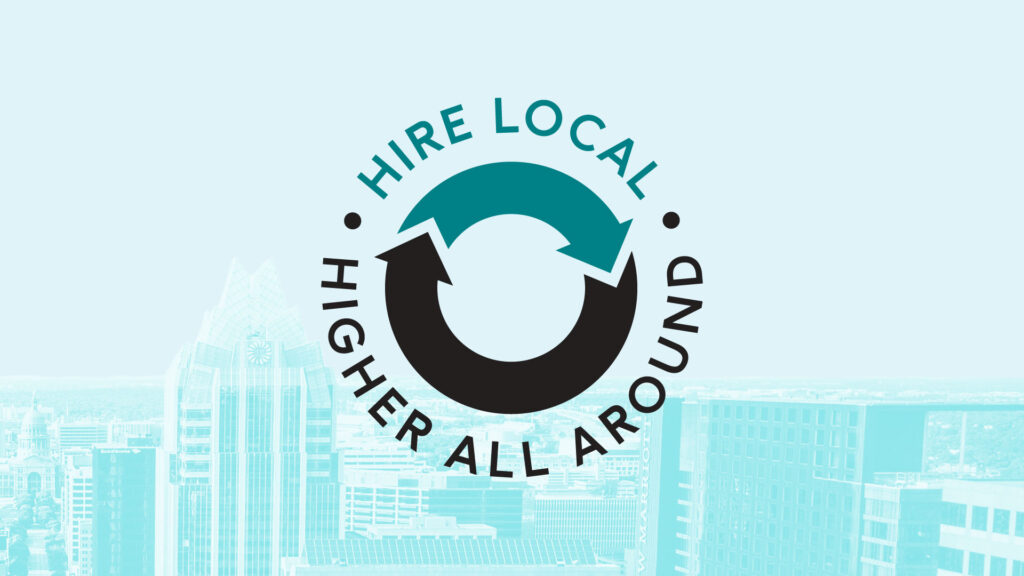 1. Increasing rent is pushing some out of Austin. Here's how our plan to 'hire local' helps
In Austin, you'll pay more for an apartment on average than you would in all the major cities in Texas. That's why Workforce Solutions Capital Area is trying to get people trained to land higher-paying jobs.
Driving the news: We spoke with KVUE about how workforce development community-based organizations, training providers, and employers are coming together to shape the Hire Local Plan to help address the Austin area's affordability crisis.
The big picture: A new report from Apartment Data Services shows that Austin's rent is highest among major Texas cities at $1,535. That's almost $200 more than second-place Dallas/Fort Worth.
Rent prices have also gone up within Austin. The average price of an apartment in Austin in 2019 was about $200 less per month than it is now.
Why it matters: With the continued growth in Austin, many people who are considered lower income are finding themselves in positions where they need to move out of the city to afford a house or apartment.
Our response: Austin's Hire Local Plan (the next iteration of the 2017 Community Workforce Plan) addresses the Austin area's affordability crisis by preparing economically disadvantaged residents' for better economic opportunities.
There are four strategies the Plan uses to achieve this: raising awareness of these opportunities, getting residents into skills training, placing them in higher-paying jobs, and upskilling underemployed workers.
Flashback: This 2017 Community Workforce Plan was originally launched to combat rising costs of living threatening affordability.
What we saw as we built this Plan — and still today — is that we have as many good, high-paying jobs here as we have local workers. But they don't always match up.
For these high-paying careers in in-demand industries, WFS can assist residents to move higher — into higher-skilled jobs offering higher wages with local employers.
By better preparing local workers for in-demand jobs, companies can fill their roles at a lower cost, and the community can see economic benefits as a result.
By the numbers: We know that people earn what they learn — and results from the training have shown that.
$30,000: This isthe average annual wage increase for lower-income residents after they complete training, according to WFS' 2016-2019 program data.
Bottom line: Austin businesses are hiring, and weencourage folks to reach out to us whether they're looking for work now, training for in-demand skills, or other supports like interview prep, childcare, transportation, and more to help them secure a job.
---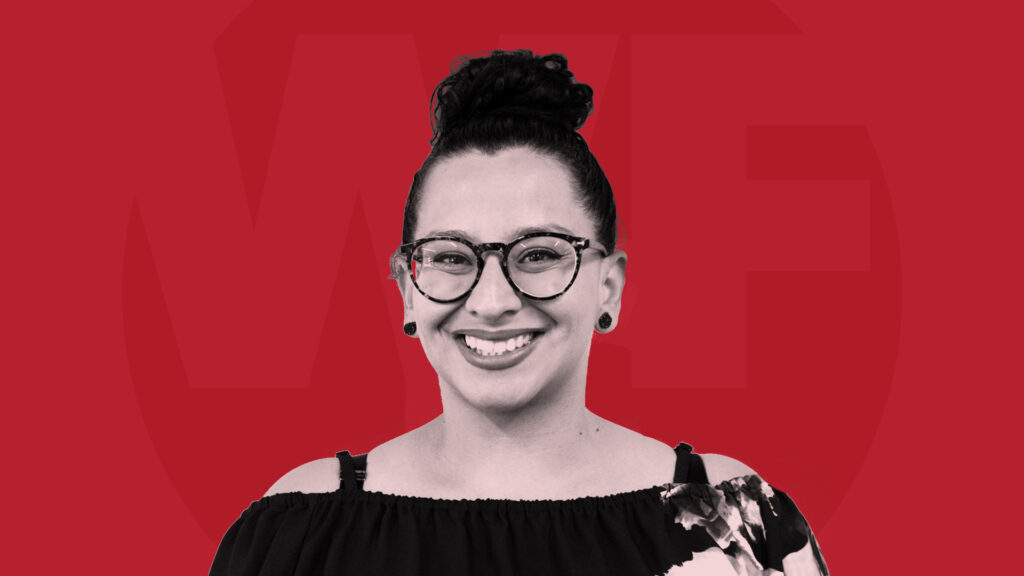 2. Meet Jessica Camarillo, our Director of Technology Partnerships
Workforce Solutions Capital Area will be helping to build connections and opportunities for tech businesses and workers to be more productive. Leading our efforts is Jessica Camarillo, our new Director of Technology Partnerships!
Why it matters: Technology is a growing industry in the Austin area as more tech employers grow their presence and develop their workforce here.
The big picture: With a projected 38,000 openings in the industry from 2021-2024, tech is full of opportunity for residents to gain life-changing employment.
What Jessica's saying:
"My passion is to support marginalized Austinites as they lead their families and communities out of poverty through ambition and dedicated work.
"I went from paycheck-to-paycheck to actively working toward creating generational wealth for my family thanks to my work in tech.

"I started my career in the industry almost three years ago as the Director of Marketing with the Austin Technology Council. In that role, I connected and built relationships with hundreds of tech leaders.

"Knowing what the tech industry did for me and thoroughly enjoying the relationships I formed with tech leaders, I am eager to build a business-led program that will bridge the divide between businesses looking for amazing talent and the potential I see in traditionally disenfranchised Austinites.
Learn more about Jessica in our blog.
🗣️ Part of Austin's tech scene? Contact Jessica to explore how we can work together.