3-minute read
1 big thing in this letter: What we're watching in 2022 for the local economy, nearly two years into the pandemic.
🙏 With gratitude: Although 2021 was undoubtedly another challenging year, there are many reasons to celebrate the great work done for our community connecting local people to local jobs.
Thank you to our many partners who have helped us advance our shared mission to serve job seekers, employers, parents, and youth.
Were you forwarded this email? Sign up to receive my weekly updates here.
In partnership, Tamara.
---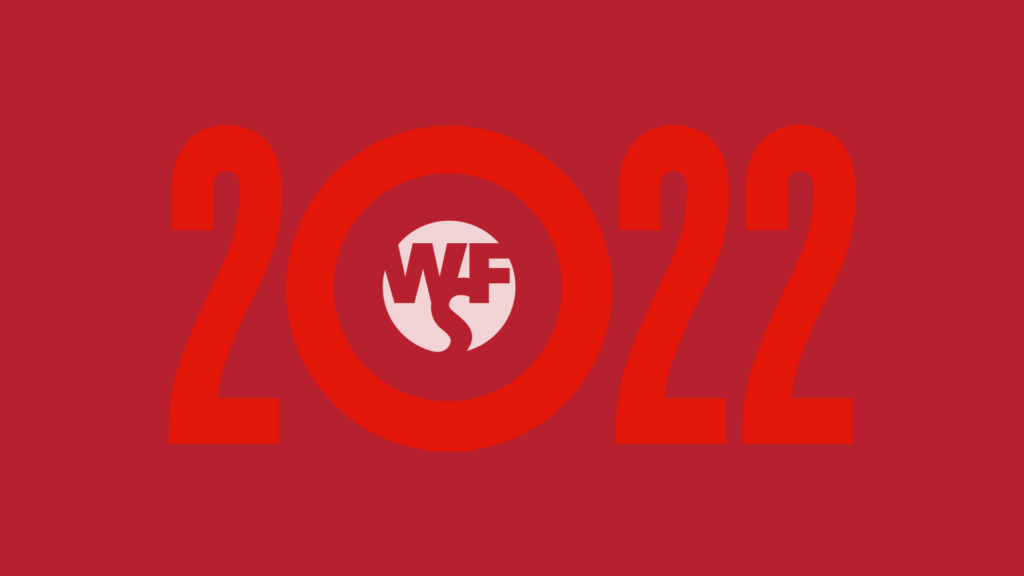 1 big thing: What we're watching in 2022
The big picture: Austin's job growth proves we live in one of the most resilient economies in the nation. But, as is happening across the country, it's a competitive market for workers.
What we're watching: Workforce Solutions Capital Area's (WFS) main focus this year is the skills gap.
A mismatch exists for mid-level jobs, even before the pandemic.

Mid-level jobs are those that require more than a high school diploma but less than a 4-year degree, such as an industry certification.

An estimated 54% of jobs in Texas are considered mid-level, yet only 45% of Texans have those credentials.
For residents with barriers to traditional education, certifications can unlock better pay and upward mobility.
Why it matters: In our analysis, the skills gap is one of the biggest contributors to the current labor shortage, along with the ongoing fear of COVID and the need for quality child care.
We know that Austin's most in-demand occupations with opportunities for upward mobility and higher wages are in IT, manufacturing, healthcare, and skilled trades.
This is why WFS is here: to ensure there are more workers with the skills needed for quality jobs.
We meet workers where they are, whether they're looking to reenter the workforce or mid-career looking for a change.

Our services include skills training for adults, childcare for working parents, and outreach in schools so that young people are given every chance to succeed in life.

We also work with local employers to help them hire, train, and retain skilled workers.
The impacts: Over the last five yearsacross all WFS local programs, clients experienced a total increase in earnings of $118 million after completing their programs.
These higher earnings are made possible through newly acquired skills and supports like child care, transportation, and more to help bridge the gaps.
What they're saying: Here are a few areas WFS board members will be watching in the workforce as our economy continues to evolve rapidly…
Career pathways for students:
Melanie Flowers, VP of business strategy and corporate partnerships at Nepris: "I am looking to continue building industry-focused partnerships with CTE pathways for students that want to go directly to work and for students that want to go directly to college."
Annette Tielle, DVISD superintendent: "Many economically disadvantaged students need to work while in high school in order to support their families. If those students could enter paid internships/apprenticeships, then they could support their families while in high school, learn a trade, and pursue the trade post-graduation."
Joe Cooper, training director at Local 286: "I'm looking forward to pathways from high school to registered apprenticeship."
Attracting interest in tech/manufacturing careers:
Dave Parks, CEO at enChoice: "The technology business is changing quickly and has to realize its customer base is changing quickly. I believe this opens opportunities for our younger workforce, who do not consider themselves technical but are driving these technology automation trends.

"I believe today's younger generation will be able to absorb and provide benefit to tomorrow's innovations if we can get them involved and trained without requiring college degrees."

Eddie Chien, senior director of human resources at Luminex: "One of the biggest issues we face is how to effectively attract prospective employees, especially with the cost of living in the region such a big concern."
Remote work:
Dave Parks, CEO at enChoice: "Technology jobs are more likely to provide remote work capability. [Remote work] opens up new opportunities to an expanded workforce, including those with travel to work challenges, children at home, and disabilities."
Michael Marler, vocational rehabilitation manager at Texas Workforce Solutions: "During the last two years, as much of the workforce has moved toward virtual employment, workers with disabilities have begun to experience an increase in opportunities for employment that they have not always had. We are also watching for increased opportunities for accessible training in high-demand areas that would benefit workers with disabilities."
What's next: To address skills gaps, equity gaps, and affordability concerns in our community, WFS is on the verge of launching the next phase of the Community Workforce Plan: Austin's Hire Local Plan.
WFS launched the first Community Workforce Plan in 2017 to combat rising costs of living threatening affordability, causing many Austinites to be pushed out of the community they love.
From the data captured so far, we know that upskilling provides a pathway for long-term economic growth for individuals, industry, and the region.
The Hire Local Plan broadens the aperture of the original Plan to achieve three big things for workforce development: 1) provide an equity lens so that we leave no worker behind, 2) create an affordability index, and 3) better define regional capacity for training.
Bottom line: WFS is ensuring the region has more workers with skills, as well as higher wages for those who skill up and for those entering training at the lowest levels of income.