3-minute read
In this letter: The latest on President Biden's $1 trillion infrastructure package and what it means for workforce, and how Workforce Solutions Capital Area and partners addressed the growing demand for skilled workers in the manufacturing industry.
1 big congrats: Melanie Flowers, head of technical training at Samsung Austin Semiconductor and WFS board chair, was selected as a STEP Ahead Award Honoree for outstanding achievements in her company, the manufacturing industry as a whole, and the Austin community.
STEP Ahead honors exceptional women in manufacturing and provides them with the tools and motivation to pay it forward and inspire the next generation.
Why it matters: Women are the largest untapped talent pool to address the shortage of workers in manufacturing. Manufacturers struggling to find enough qualified workers can close the skills gap by 50% simply by bringing 10% more women into the industry, per the Manufacturing Institute.
Were you forwarded this email? Sign up to receive my weekly updates here.
In partnership, Tamara.
---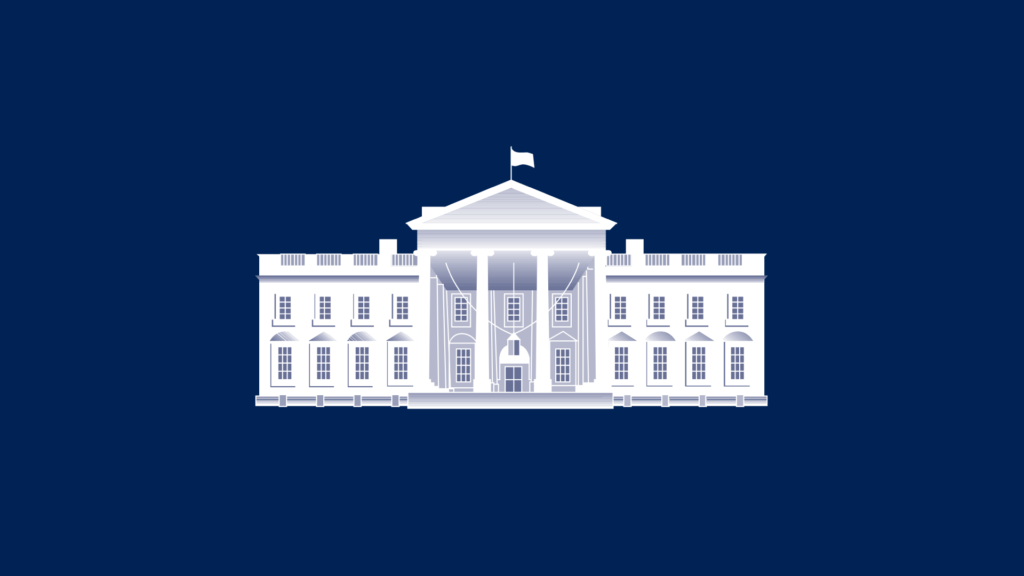 1. Catch up quick: Senate passes $1 trillion infrastructure bill, leaving $100 billion proposal for workforce development on the sideline
On Tuesday, the Senate passed a nearly $1 trillion bipartisan plan to rebuild roads and bridges, modernize public works systems and boost broadband internet, among other improvements to the nation's infrastructure.
2 million jobs per year over the coming decade, on average, are projected to be added from the investments, per the White House.
What's missing: The deal leaves out Biden's proposal to spend $100 billion for workforce development, which would have helped dislocated workers, assisted underserved groups, and put students on career paths before they graduate high school.
Why It matters: Even before the pandemic, the U.S. faced severe shortages of workers with the skills and technical credentials needed for in-demand jobs.
This bill is expected to create even more demand for construction and manufacturing workers.
❗ Bottom line: Workforce Solutions Capital Area's services and supports prepare residents of all backgrounds for higher-paying careers, such as those in manufacturing and the skilled trades, to help our region meet the growing demand for skilled workers.
Now is the time to train for a job with long-term earning potential in this high-demand industry.
What's next: After passing the $1.2 trillion infrastructure package, the Senate approved the blueprint for a $3.5 trillion budget resolution, which greenlights funding in key areas in line with the president's legislative agenda.
Neither bill will get to President Joe Biden's desk for weeks or even months. The House will also need to approve a budget resolution before Congress can craft and pass final legislation.
---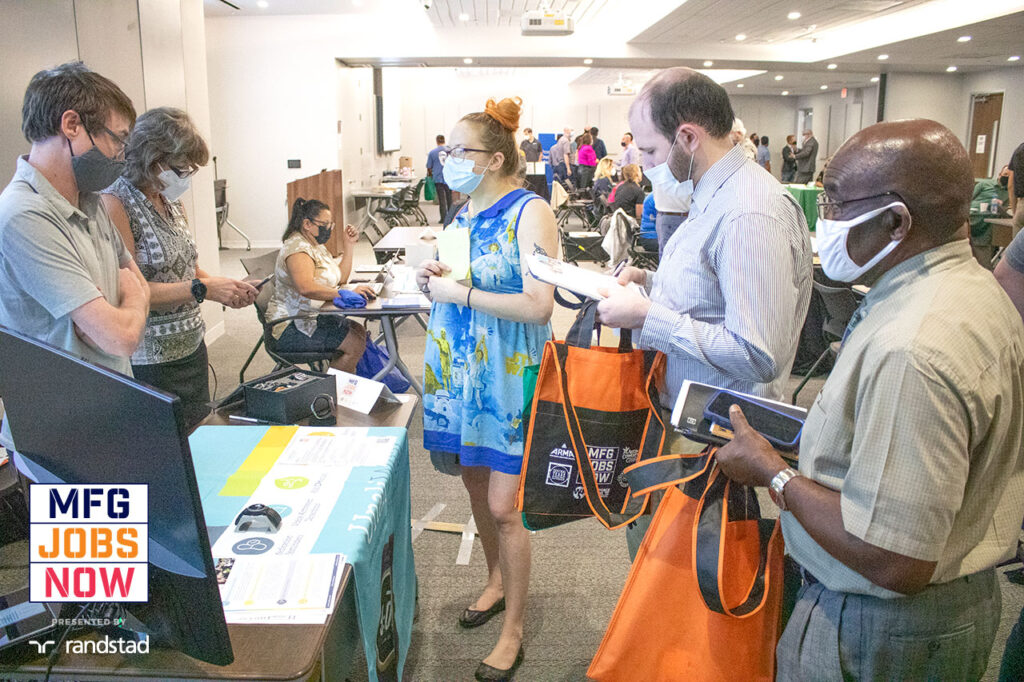 2. Recap: MFG JOBS NOW connects job seekers to Austin-area manufacturers hiring now
As the Austin metro continues to grow, so too does the region's advanced manufacturing industry.
To address the growing demand for skilled workers, local workforce development leaders hosted last week MFG JOBS NOW, a free two-day Central Texas hiring event held in-person and virtually, presented by Randstad.
MFG JOBS NOW is headed up by the Austin Regional Manufacturers Association and the Central Texas Manufacturing Partnership, partnering with Workforce Solutions Capital Area (WFS), Austin Community College, and Skillpoint Alliance.
What happened: Over the two days,MFG JOBS NOW connected over 350 Central Texas students and job seekers with more than 40 manufacturing employers hiring now.
Why it matters: The Austin-area manufacturing industry has seen strong growth even during the pandemic. "Right now, these employers need talent," says Ed Latson, executive director of ARMA — the Austin Regional Manufacturers Association
"There are career options for everyone, including roles on the factory floor, like making products, operating machines, or ensuring that equipment performs effectively," says Latson. "There are also interesting opportunities in finance, marketing, sales, business development, and more."
Of note: Manufacturing industry wages start around $32,000 annually, with an industry average of $90,000.
"We engaged with quality candidates, and the support was top notch. We look forward to partnering on future recruitment opportunities with Workforce Solutions Capital Area."

William Walsh, marketing specialist at Criteria Labs
What else: Attendees also learnedabout pathways to rapidly train for these in-demand careers at no cost. This includes the six-week Certified Production Technician (CPT) training program.
CPT provides industry-recognized certifications for residents to begin working in a variety of manufacturing roles. The course is offered by Austin Community College and Skillpoint Alliance.

WFS provides hiring assistance to connect CPT grads with local manufacturers.
WFS also offers child care assistance and additional financial supports while an eligible resident is in training.
What employers are saying:
Lauren Wiggins, partnership director for semiconductor manufacturers at Randstad:"We have seen all sorts of well-qualified people [at MFG JOBS NOW]. We're fighting over candidates, quite frankly. We're here to support several semiconductor customers and we've been divvying out some of the great candidates that we've seen today."
Amy Garza, director of HR at Athena Manufacturing: "We've had a lot of people come through ranging from trainee positions to engineering, customer service, and administrative positions — not just focused on our production and machining side, but also our admin and operation sides. I'm excited about that and getting the resumes to our upper management."
William Walsh, marketing specialist at Criteria Labs: "We engaged with quality candidates, and the support was top notch. We look forward to partnering on future recruitment opportunities with Workforce Solutions Capital Area."