2022 was a monumental year for our local workforce and Workforce Solutions Capital Area! We want to celebrate some of the great work done for our community connecting local people to local jobs. Looking ahead, our goal is to continue making a positive difference in the lives of job seekers and employers. Here's a recap of some of our top moments from 2022, presented in no particular order.
---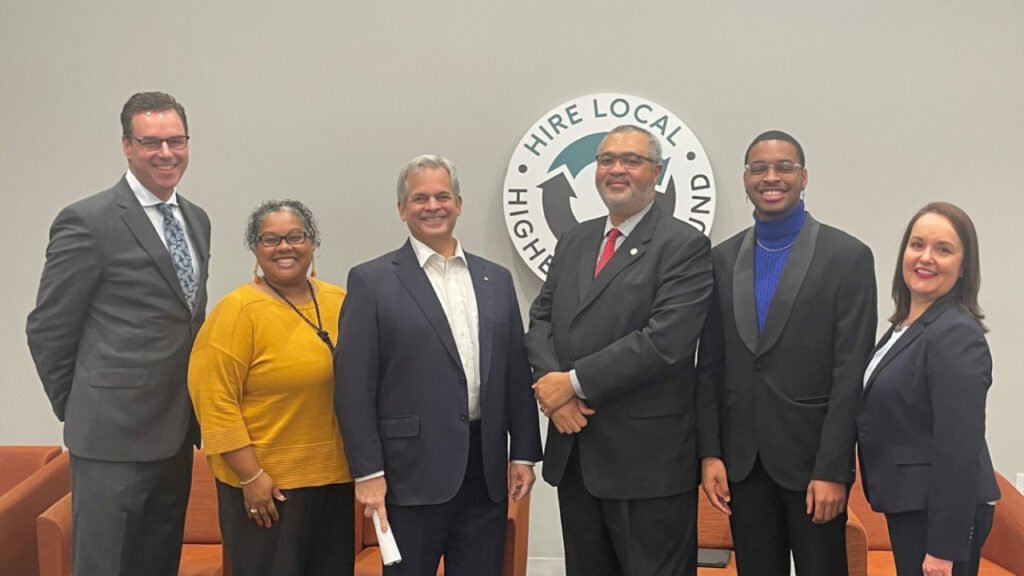 1. We launched the 'Hire Local' plan, offering 1,000 scholarships for training programs
Austin currently has one of the hottest job markets in the country, but our community continues to grapple with equity concerns such as unaffordability. Alongside Austin and Travis County leaders, we publicly launched the "Hire Local" plan in May 2022 and also announced 1,000 new scholarships available for our workforce training programs. The goal of Hire Local is to connect local people with the skills needed to land in-demand, higher paying jobs so they can afford to stay in Austin.
"[Workforce Solutions Capital Area] wants you to know that they have these opportunities for you all. They're here for you. So I really want people to reach out and just respond to them, see what they have to offer."

Khalyl Woodson, Workforce Solutions training scholarship recipient
---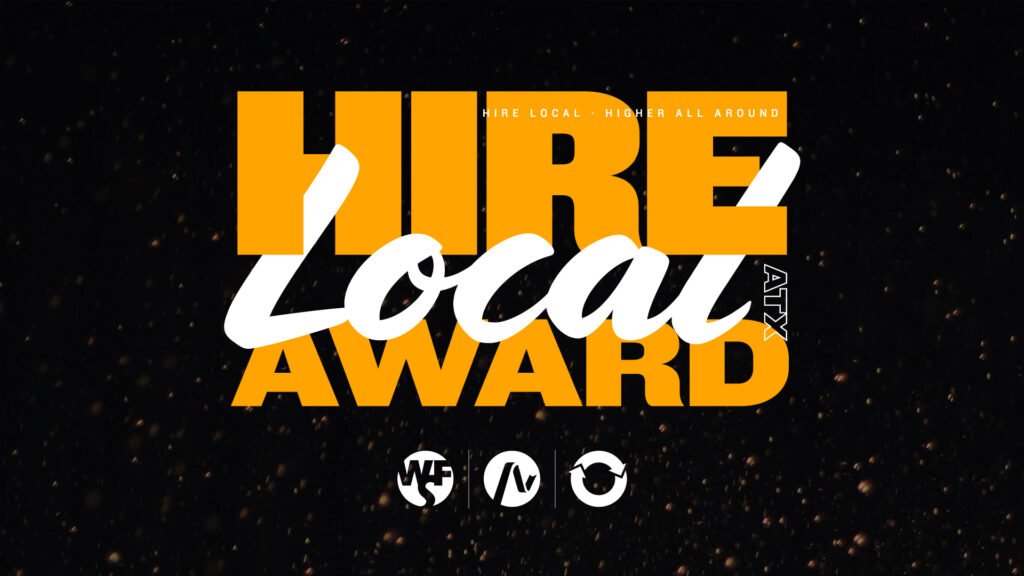 2. We celebrated the first Hire Local Award winner through the Austin Chamber's Greater Austin Business Awards
We're honored to have partnered with the Austin Chamber to create a new recognition for local employers helping to strengthen our regional workforce.
As part of the Austin Chamber's Greater Austin Business Awards, the Hire Local Award recognizes one local company that embraces the responsibility of preparing our future generations for careers in Central Texas. Congratulations to our board member John Newman with Athena Manufacturing for winning the first ever Hire Local Award!
RELATED: Manufacturing is a key industry in Central Texas, with many businesses producing everything from microchips to medical equipment. Hear from a local company building its talented workforce by relying on partners like Workforce Solutions Capital Area and no-cost training resources like the Certified Production Technician program.
---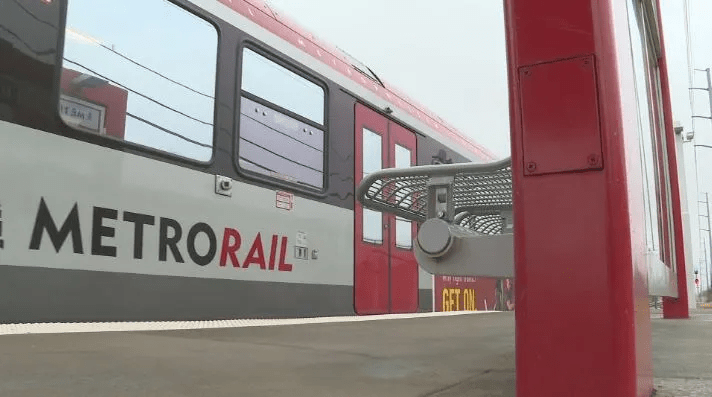 3. We partnered with CapMetro on a 1,000+ Project Connect job development
A new collaboration between CapMetro and Workforce Solutions Capital Area will help develop more than 1,000 local jobs as the transit authority revs up its Project Connect mass transit program.
As part of the collaboration, we will work alongside our education and business partners to identify possible candidates from our talent pools and fulfill CapMetro's workforce needs.
---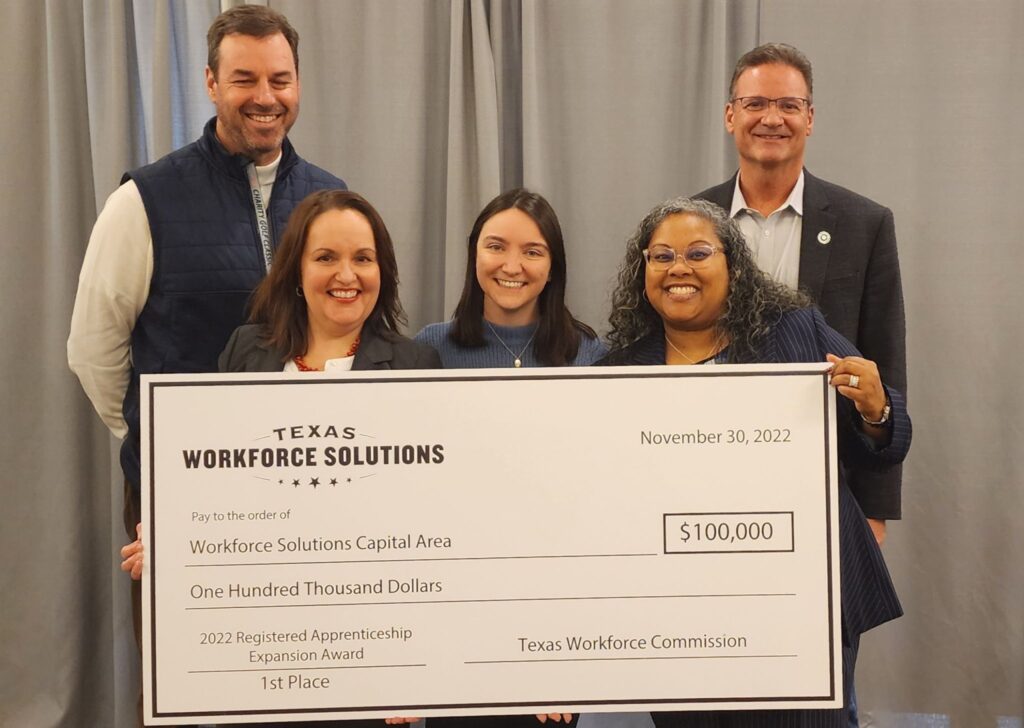 4. We expanded apprenticeship programs in healthcare, manufacturing and tech with more than $500,000 in grants in hand
Apprenticeship programs allow local people to keep a source of income, getting paid while they train on the job for in-demand careers. Learning from the skilled trades apprenticeship program from partners like Local 286 Plumbers and Pipefitters, we have been able to envision apprenticeship in other in-demand industries such as healthcare, manufacturing, and tech.
RELATED: We won first place for the 2022 Registered Apprenticeship Expansion Award at the Texas Workforce Commission Conference. It's an honor to receive this recognition for building effective training pathways in growing industries.
---
5. We partnered with Central Texas Food Bank to feed and find jobs for those in need
We partnered with Central Texas Food Bank for an event called "Fed Today, Work Tomorrow" to help those in need get food and job placement assistance ahead of the holidays. We offered free meals for the first 100 people, and SNAP enrollment coordinators were on site to help people get signed up.
"Collaboration is at the core of our mission. And so, it can be difficult for folks to try and navigate a system and receive assistance or get information. Any time we can come together to provide a one-stop shop of information and resources in one place and provide a meal, it's a win for us."

Sari Vatske, president and CEO of the Central Texas Food Bank
---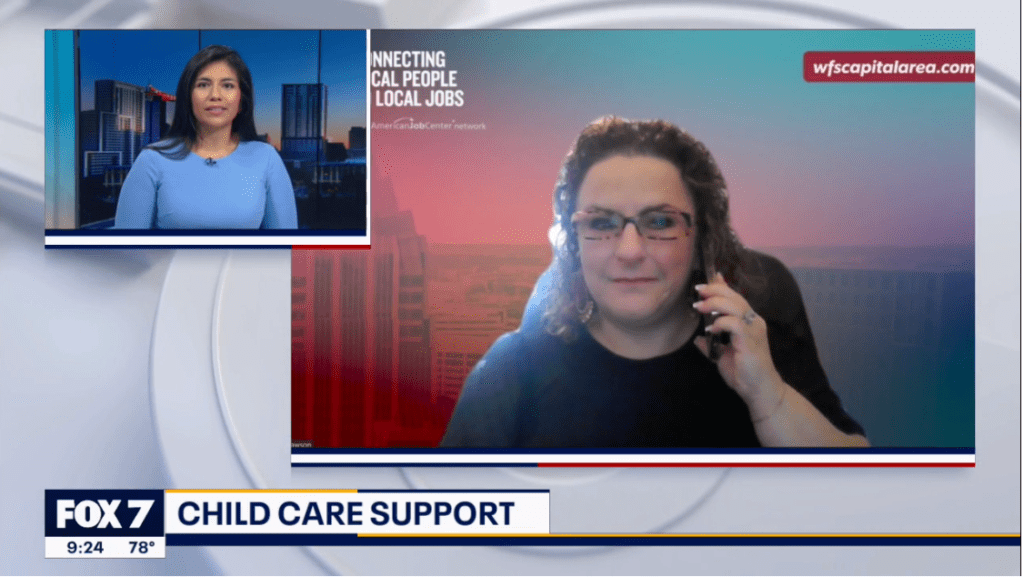 6. We are improving child care services and resources for low-income families
Low-income families may find it difficult to work or pursue an education and pay for child care without financial assistance. That is why we offer child care scholarships and corresponding providers to meet the needs of their families.
Currently, we work with more than 300 child care providers that are caring for more than 3,000 children.
---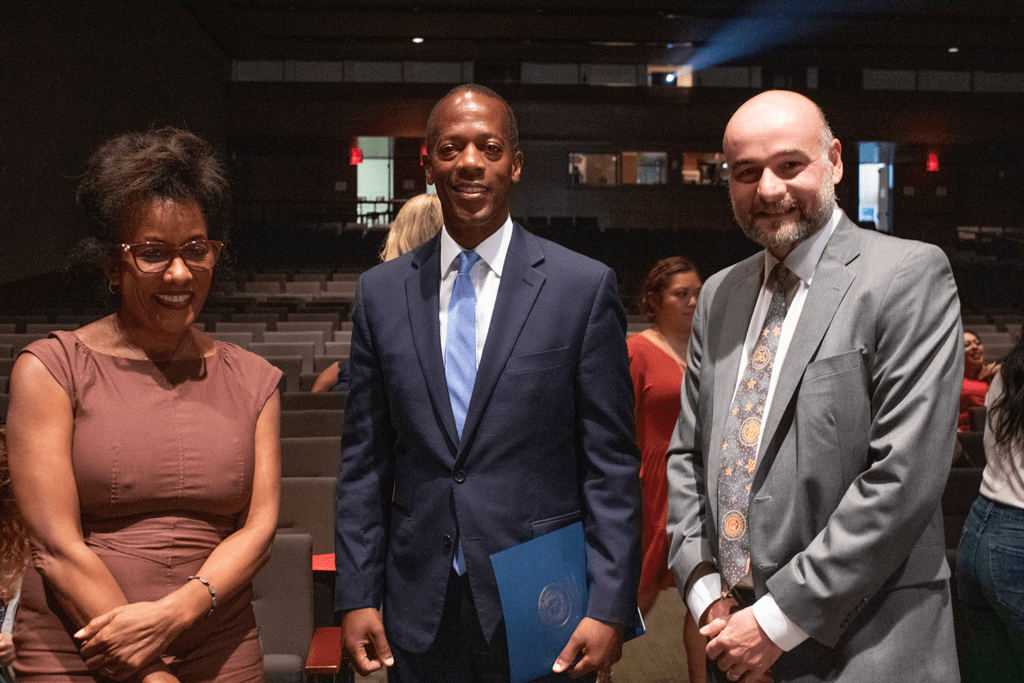 7. At the Child Care Symposium, providers received opportunities to learn and connect
Providing eligible parents with financial assistance for quality child care is essential for these parents to work or train to better provide for their families. It also helps to develop the future skilled workforce of Central Texas. To help accomplish this, we host the annual Child Care Symposium for child care directors, owners and workers in Central Texas.
---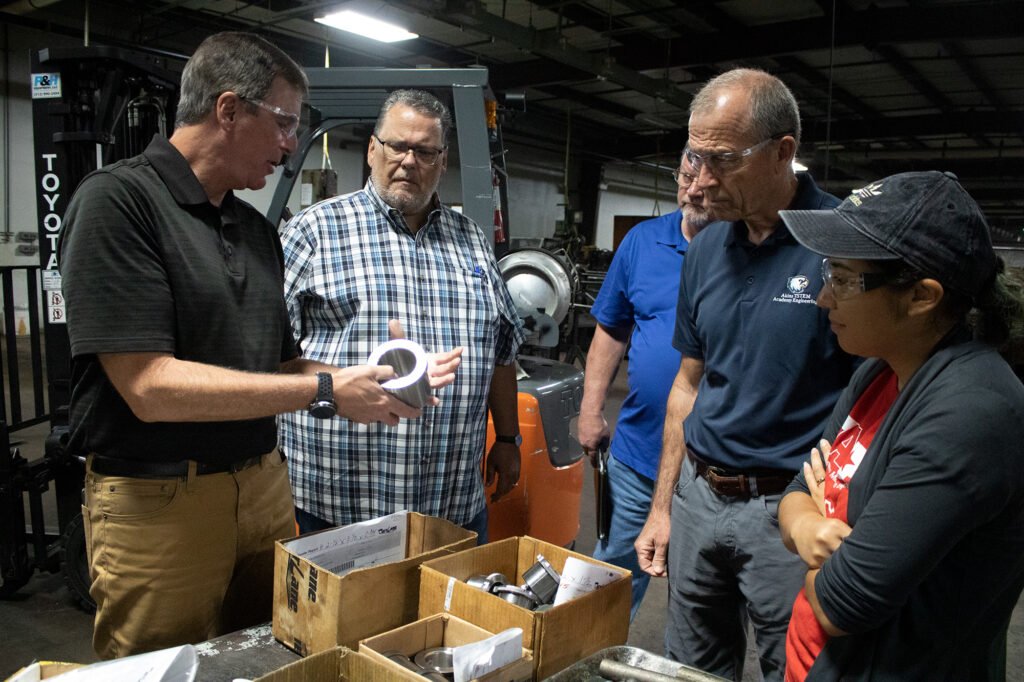 8. We connected industry to the classroom with the Teacher Externship Program
Last summer, we partnered with local school districts and employers from various industries for the third annual Teacher Externship Program. Our program strengthens relationships with local school districts to connect with the next generation of skilled talent. We connect industry to the classroom, supporting students in developing in-demand academic and technical skills for today's workforce.
"The employer component was outstanding. I learned the value in sharing all the opportunities that our scholars have beyond just believing they need to go to a college/university to have the job of their dreams or their choice."

Stacey Jackson, Manor ISD
RELATED: In partnership with Austin Independent School District, as well as Austin Energy and the City of Austin, we held a ceremony inspired by athletic signing events to spotlight students pursuing careers and technical education upon graduation.
---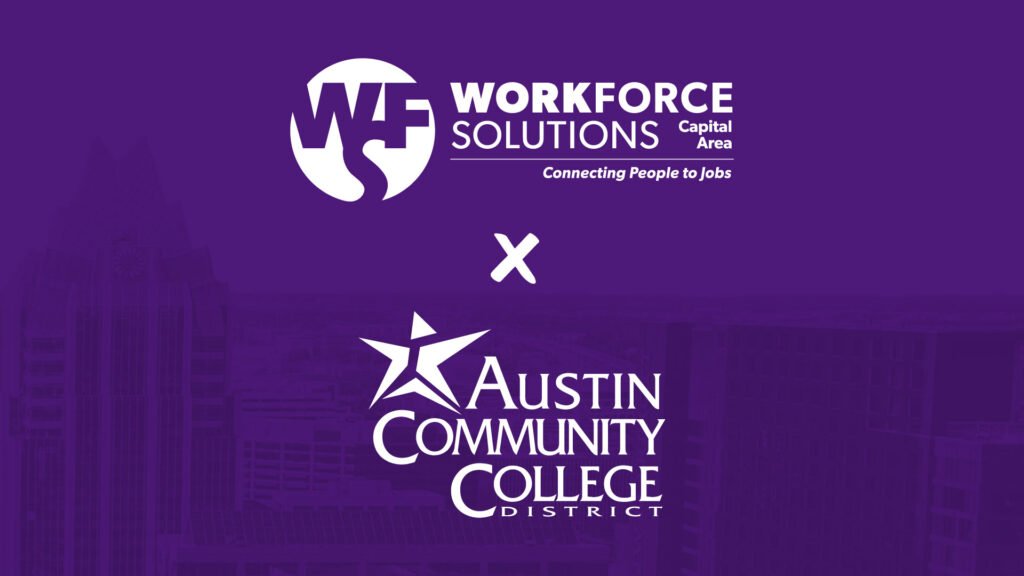 9. To meet job seekers where they are, we're now co-located with key local partners
Dedicated Workforce Solutions Capital Area career counselors now have a permanent home at Austin Community College District's Northridge Campus. The move is part of a new co-location formed in order to connect students more seamlessly to city and county funding for workforce training.
Workforce Solutions has also strategically co-located with other training providers and community organizations, including Austin Public Library, Texas Building Trades Council, and more.
Read more about our co-location with ACC
---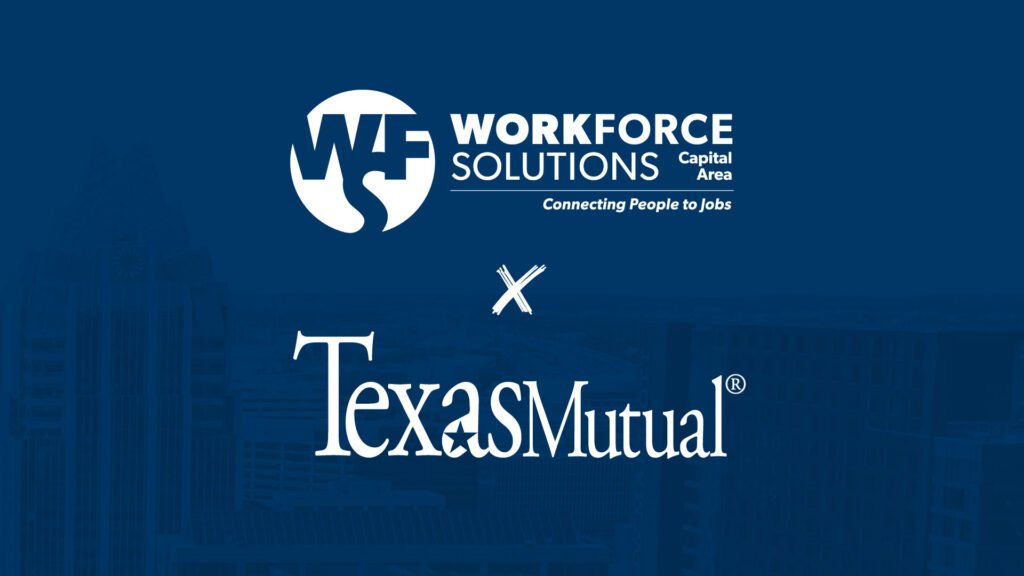 10. We were awarded a $100,000 grant from Texas Mutual grant for workforce development
Grant funds from Texas Mutual Insurance Company expanded students' skills training opportunities with Elgin Independent School District. Workforce Solutions is one of 44 recipients of Texas Mutual's annual workforce development and training safety grant.
For this grant, Workforce Solutions and Elgin ISD expanded the district's Auto Tech Pathway program by purchasing industry standard professional equipment and providing associated OSHA Basic 10 training and interactive and experiential safety training.
RELATED: We received $45,000 from JFF and New Profit to design and launch a pilot initiative in October to implement the IBM SkillsBuild learning platform. This pilot will be part of the Workforce Development Board Digital Skills Pilot Initiative, led by JFF and New Profit, and funded by Google.org and IBM.