Providing eligible parents with financial assistance for quality child care is essential for these parents to work or train to better provide for their families. It also helps to develop the future skilled workforce of Central Texas. To help accomplish this, Workforce Solutions Capital Area hosts the annual Child Care Symposium for child care directors, owners and workers in Central Texas.
This year, we held the symposium in person and virtually August 5 and 6.
In-person attendees gathered at the Joe C. Thompson Conference Center at UT Austin for a full schedule of training opportunities and to hear from speakers representing state and local governments and a fellow child care provider.
On August 5, 85 directors participated in-person or virtually.
On August 6, 234 teachers participated.
Our grand total was 319 early learning professionals who received 1,750 hours of training at the Child Care Symposium.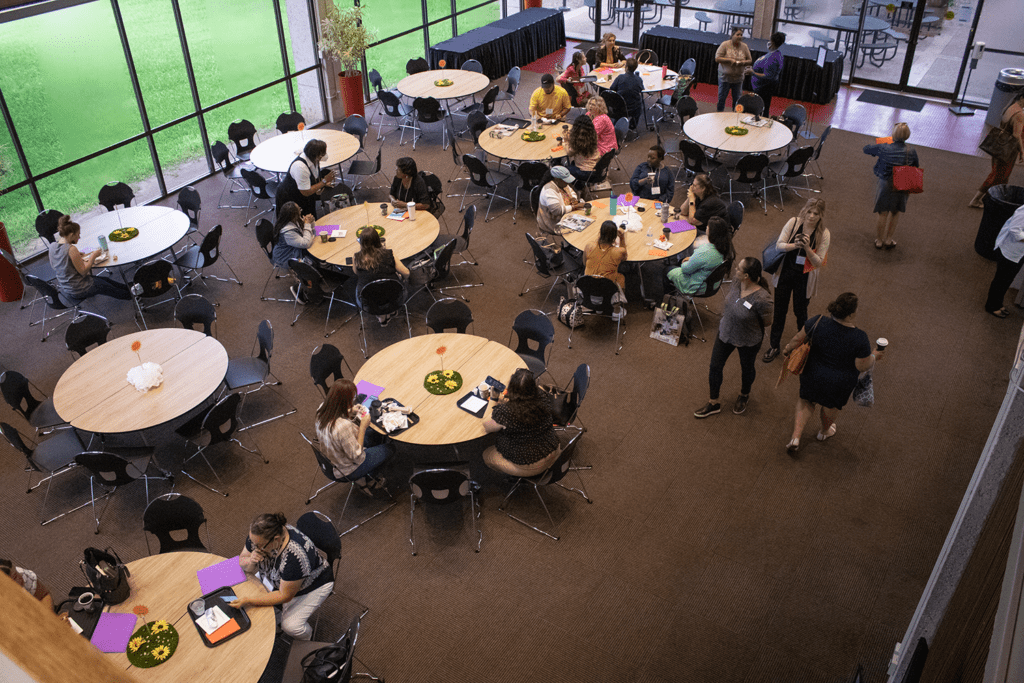 Speakers included Aaron Demerson, Commissioner Representing Employers for the Texas Workforce Commission, José "Chito" Vela, Council Member representing District 4, and Dr. Desmar Walkes, Austin Travis County Health Authority.
The event's keynote speaker was Reshaun Webb, an Early Childhood Education coach and trainer who also owns a child care center.
"At the City of Austin, we are doing everything we can to be supportive of working parents and their children. We're hosting summer camps all summer long for kindergarten all the way up to high school to support working parents," Vela said.
"Quality child care is a win-win situation for Texas employers and job seekers alike," Demerson said. "I believe in the importance of supporting child care providers in growing their business and providing much needed services to the growing population of our state."
Dr. Walkes provided an overview of monkeypox and how to help prevent the spread of infection.
"When we talk about essential workers, we talk about doctors and nurses, but what we really mean are child care providers," Dr. Walkes said. "None of this is possible without you."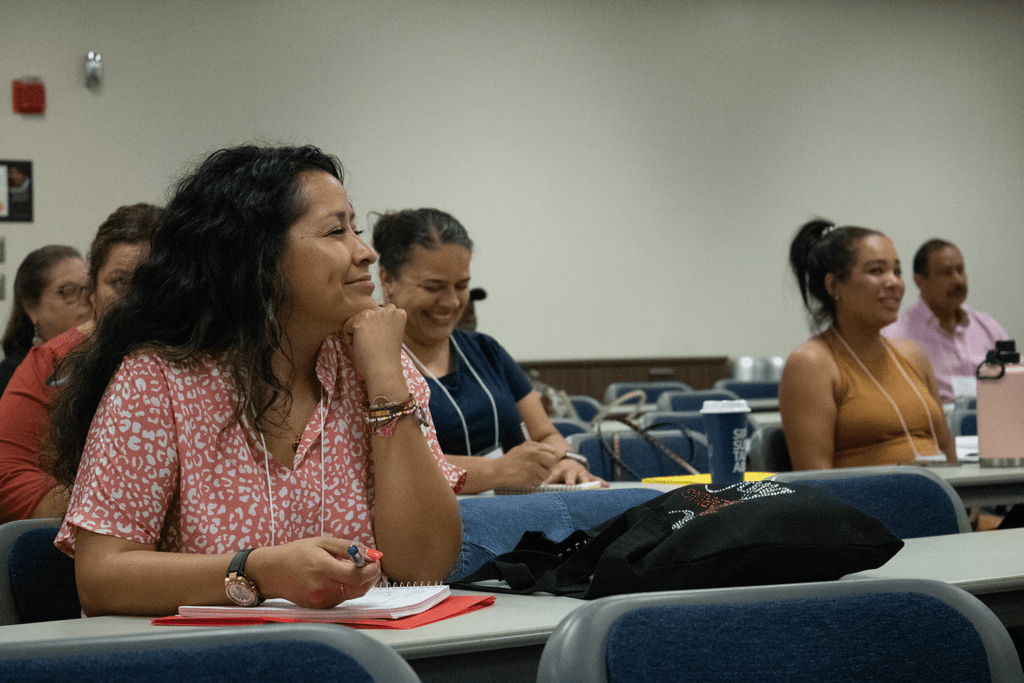 What they're saying:
For the directors and teachers who participated, the Child Care Symposium provided valuable learning opportunities and moments to connect with one another, whether in person or virtually.
"This is my first time as a teacher and am finding every day as a teacher is different, so all this information has been very interesting," said one attendee.
"I loved the interaction and conversation. I also liked the opportunity to connect. The Workforce Solutions staff were super helpful and friendly," said another teacher.
Workforce Solutions Capital Area works with 400-plus providers across Central Texas to provide care for over 5,000 children.