3-minute read
In this letter: Takeaways from the latest Austin metro jobs report, and a "straight talk" discussion on the benefits of registered apprenticeship programs in Texas.
🚨 ICYMI: We spoke with KVUE and KXAN about our recent report showing unemployment rates for Black and Hispanic residents widened even further since March 2020 because of the pandemic.
Were you forwarded this email? Sign up to receive my weekly updates here.
In partnership, Tamara.
---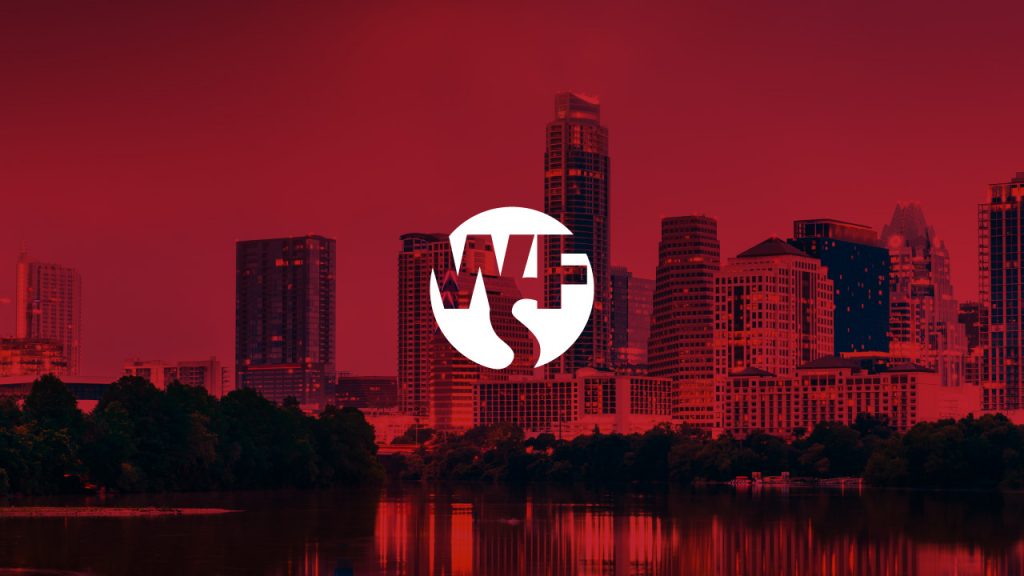 1. Austin unemployment drops slightly to 3.5% in October
The new jobs report released Friday by TWC says the Austin-area unemployment rate dropped slightly in October as recovery continues.
The Austin metro unemployment rate fell from 3.5% in September to 3.4% in October, representing 44,568 jobless residents.
Texas' unemployment rate (4.8%) also improved slightly, remaining above the national unemployment rate (4.3%).
The Capital Area/Travis Co unemployment rate fell from 3.5% in September to 3.3%, representing 25,989 jobless residents.
Note: The unemployment data released today is not seasonally adjusted.
Austin metro in October, by the numbers:
18,300 jobs were added from September 2021 to October 2021.

Industries that experienced a significant increase in regional job growth include Professional & Business Services (5,800), Trade, Transportation & Utilities (4,000), Government (3,000), and Financial Activities (2,200).
The Austin metro's annual growth rate of 7.0% represents the collective gain of 77,300 jobs since October 2020.

More jobs are available than a year ago:

35,260 new job ads were posted in the Austin metro in October 2021, according to Burning Glass Labor Insight. That's 10,194 more than in October 2020.

Job openings are wide-ranging:

Austin metro's top hiring occupation groups in October were in Computer and Mathematical (5,752), Management (5,366), Sales & Related (3,357), Office & Admin (3,055), and Healthcare Practitioners & Technical (2,953).
Occupations with the most online ads were Software Developers (1,975), Computer Occupations, All Other (1,639), Registered Nurses (1,389), Managers, All Other (1,190), and Sales Reps (884).
The top companies hiring were Built in Austin (858), Deloitte (754), University of Texas (675), Ascension Health (541), and Salesforce (504).

See more Octoberjob postings data on our website.
My takeaways: The pace of Austin's job growth proves we live in one of the most resilient economies in the nation.
There is a demand for skilled labor. Those who benefit most from these job opportunities and financial gains are higher-skilled workers in our region's top-performing sectors.
Yes, but: Workers with less education have felt the brunt of economic damage since the pandemic downturn.

A recent WFS report shows 69% of the more than 158,000 unemployment claimants in Travis County since March 2020 have less than an associate's degree.

As the local workforce development board, our goal is that all Austinites succeed and prosper. Whether it's helping a job seeker find work now or get more skills training, we're with you every step of the way.
📅 Our next career readiness event is a Skilled Trades Fair with Crockett Early College High School on December 3. We're connecting young students — who want to learn about the skilled trades and are ready to work — with hiring employers.
Of note: We held seven job fairs in October, attended by 263 employers and 427 job seekers.
See more upcoming events here.
---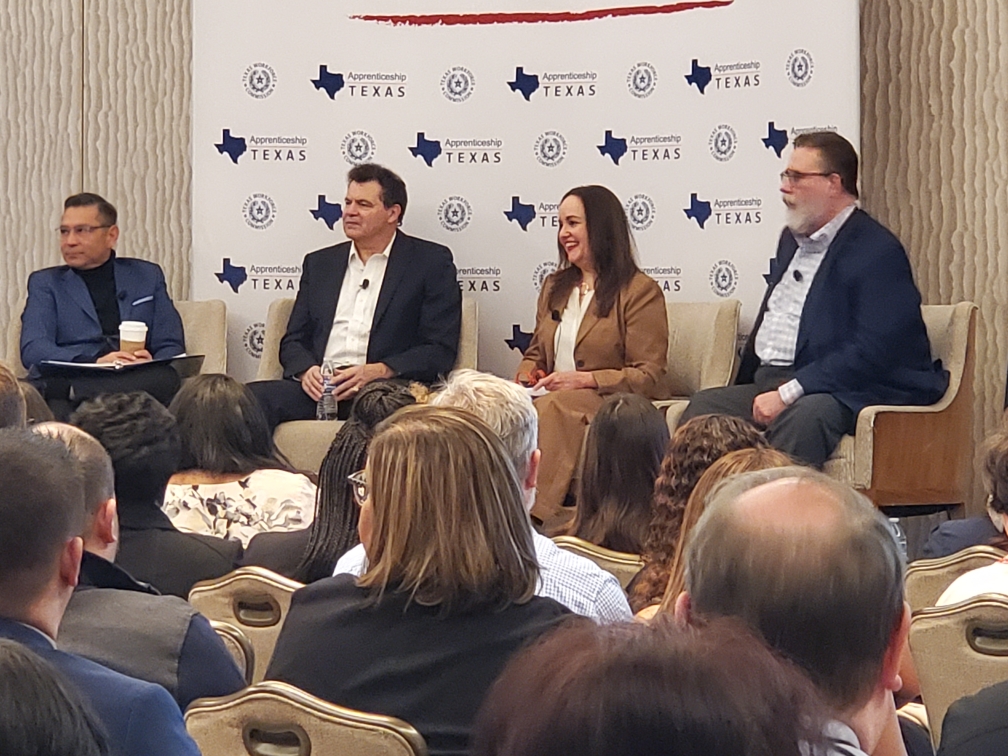 2. 'Straight Talk' Panel: Expanding apprenticeships to strengthen the local workforce
On Friday — at the tail end of National Apprenticeship Week — I was honored to join Texas Workforce Commission (TWC) Commissioner Julian Alvarez III, IBM, and a fellow workforce development board executive for a "straight talk" panel discussion on registered apprenticeship programs (RAPs) in Texas at the 24th annual Texas Workforce Conference.
The big picture: A RAP is a proven model to strengthen middle skills that ultimately result in highly skilled individuals, critical for today's talent pool.
These "earn-and-learn" pathways allow people to get a paycheck while training on the job and earning their recognized credential. For employers, apprenticeships address difficult-to-fill roles and are a strategy to attract and retain talent.
Why it matters: For residents with barriers to traditional education, certifications can unlock better pay and upward mobility.
$72,000: That's the average starting salary for apprentices after completing a RAP.
Learning from the skilled trades pre-apprenticeship program with Local 286 Plumbers and Pipefitters Union, WFS is expanding RAPs into other high-demand sectors.
Zoom in: To help address an exacerbated skilled healthcare worker shortage in Central Texas, the Texas Workforce Commission has awarded $540,000 in ApprenticeshipTexas Expansion grants to WFS.
WFS is joining Austin Community College and Innovative Workforce Projects to expand RAPs for in-demand healthcare jobs such as medical assistant, patient care technician, and MRI and CT technologist.

The program goal is to train 270 apprentices.

Collaborating employers include St. David's Healthcare, Baylor Scott & White Health, Austin Regional Clinic, and Austin Radiological Association.
Of note: We celebrated 100% completion and certification in the last apprenticeship cohort for Medical Assistant with Baylor Scott & White Health.
Go deeper: Austin has a reason to celebrate National Apprenticeship Week