3-minute read
In this letter: Takeaways from the latest Austin metro jobs report, and recommendations for service industry employers struggling to fill positions in wealthier suburbs.
👏 1 big congrats: Veronica Briseño, lead economic development executive for the City of Austin and WFS board member, won Friend of Manufacturing as part of the annual Austin Regional Manufacturers Association awards.
Veronica is an instrumental partner in addressing workforce challenges in the manufacturing community and helping people under the threat of homelessness find meaningful work.
Fun fact: Last year, I was honored to receive this award among other 2020 honorees: Samsung Austin Semiconductor, Austin Community College District chancellor Dr. Richard Rhodes, and Three Point Partners president Trey Salinas.
Were you forwarded this email? Sign up to receive my weekly updates here.
In partnership, Tamara.
---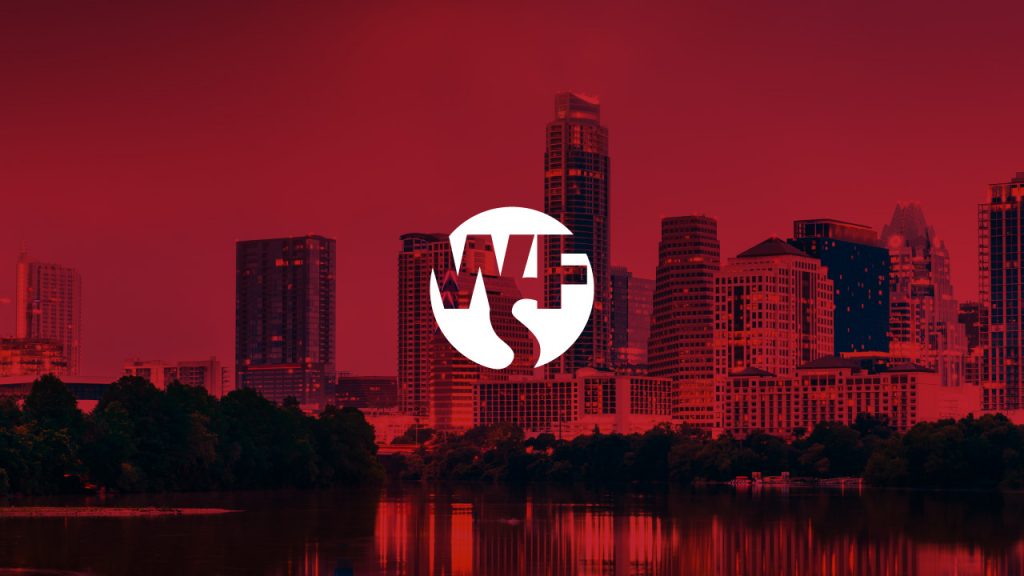 1. Austin unemployment drops to 3.2% in November
The new jobs report released Friday by TWC says the Austin-area unemployment rate dropped in November as recovery continues.
The Austin metro unemployment rate fell from 3.4% in October to 3.2% in November, representing 42,451 jobless residents.
Texas' unemployment rate (4.5%) also improved, remaining above the national unemployment rate (3.9%).
The Capital Area/Travis Co unemployment rate fell from 3.3% in October to 3.1%, representing 24,786 jobless residents.
Note: The unemployment data released today is not seasonally adjusted.
Austin metro in November, by the numbers:
11,800 jobs were added from October 2021 to November 2021.

Industries that experienced a significant increase in regional job growth include Trade, Transportation, & Utilities (3,900), Professional & Business Services (3,700), Leisure & Hospitality (1,400), and Government (1,200).
The Austin metro's annual growth rate of 7.8% represents the collective gain of 85,800 jobs since November 2020.

More jobs are available than a year ago:

29,101 new job ads were posted in the Austin metro in November 2021, according to Burning Glass Labor Insight. That's 7,280 more than in November 2020.

Job openings are wide-ranging:

The region's top hiring occupation families in November 2021 were in Management (4,225), Computer & Mathematical (4,129), Sales & Related (2,958), Healthcare Practitioners & Technical (2,665), and Office & Administrative Support (2,664).
Top occupations posted in online ads were Software Developers (1,377), Registered Nurses (1,203), Computer Occupations, All Other, (1,106), Managers, All Other (863), and Sales Representatives (842).
Top companies hiring were Built in Austin (775), Baylor Scott and White (416), Dell (410), and Hospital Corporation of America (375).

See more November job postings data on our website.
The other side: Local demand for workers outpaces the number of unemployed workers, according to a recent Workforce Solutions Capital Area (WFS) report.
Additionally, many unemployed workers from key industries reportedly have earned less than an associate's degree, suggesting many need further training or education to advance in these industries.
My takeaways: Austin-area businesses are hiring, and employers in the region are willing to pay higher wages for skilled workers. Still, the labor market remains tight.
Many sectors report difficulty finding the talent to fill critical roles, and residents motivated to take these higher-pay positions often lack the required skills.
Job seekers have the power in today's tight labor market. Having the right skills can help workers step into the region's higher-paying, in-demand jobs.
WFS is your one-stop shop for assistance. Contact us for more information.
📅 Our next hiring event will be held January 4–5 in partnership with Texas Health and Human Services. Rooms are set aside for on-the-spot interviews and conditional job offers for careers assisting the most vulnerable citizens of Texas in need of food, medical care, cash assistance, and other social services.
Of note: We held five job fairs in November, attended by 220 employers and 358 job seekers.
See more upcoming events here.
---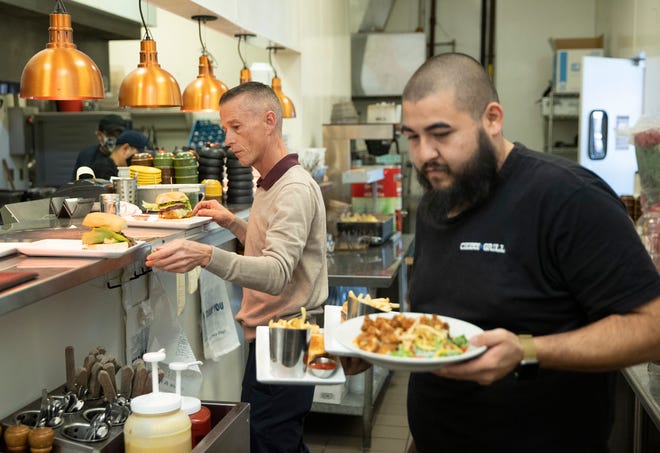 2. Restaurants, other businesses struggle to fill positions in wealthier Austin suburbs
Driving the news: Amber Warne, the director of upskilling and advancement at Workforce Solutions Capital Area (WFS), spoke with the Statesman on factors contributing to the nationwide labor shortage and strategies for West Austin businesses to attract and retain talent.
What we're saying: Amber recommended businesses look for ways to offer opportunities for advancement within the company and consider raising wages to compete for staff:
"It's a competitive market for workers… This type of competition really allows job seekers to consider what they're looking for and what they want out of their careers."
"Wage, childcare, and transportation are some of the big factors that are driving people into certain jobs."
How we can help: WFS offers assistance to businesses that struggle to find workers, including candidate vetting and help with retention strategies such as upskilling and training grants for current workers.
WFS also provides wrap-around services to customers while enrolled in training with us. These services include transportation and childcare assistance and can address the challenges workers face in areas such as West Austin.
Yes, and: To help parents get back to work, the Texas Workforce Commission's (TWC) Service Industry Recovery program allows low-wage workers in industries like food services and hotels to apply with WFS to get free child care for one year.
Of note: While TWC is targeting aspects of the service sector with Service Industry Recovery child care, all families continue to have access to WFS' regular income-based child care scholarship program.