3-minute read
In this letter: A look at the plumbing workforce as we face cold weather pipe concerns, and one big ask to help Austin overcome hiring challenges.
🙏 With gratitude: I'm excited to announce I was recently named Board Chair of the Community Advancement Network.
I look forward to guiding CAN's vision for a healthy, safe, educated, just, and compassionate community where all people work together to achieve their full potential.
Were you forwarded this email? Sign up to receive my weekly updates here.
In partnership, Tamara.
---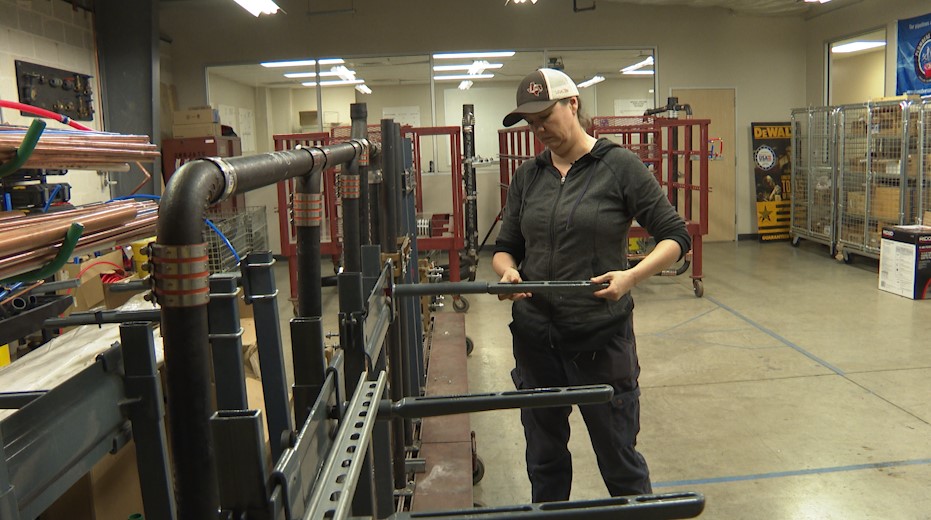 1. Rebuilding Central Texas' plumbing workforce
While breaks and bursts weren't expected to be widespread like last year's freeze, the plumbing industry in general still struggles with staffing shortages.
Driving the news: Joe Cooper, WFS board member and training director for Local 286 Plumbers and Pipefitters Union, spoke with KXAN on training opportunities designed to meet the need.
The big picture: Local experts say that there are just not enough plumbers.
Last year after Winter Storm Uri struck, "there weren't enough plumbers in the whole state — maybe even in the nation — to fix everything in Texas," says Brad Casebier, CEO of Radiant Plumbing and Air Conditioning.
Why it matters: Plumbing remains one of the most in-demand skilled trades occupations in our region, according to 10-year projections from Burning Glass Labor Insight.
The data shows Austin's ten most in-demand trade and manufacturing occupations are projected to be short nearly 3,000 skilled workers over the next decade.
Yes, but: Since skilled trades job ads are often through offline channels and word of mouth, the hiring demand is likely much greater than online job postings data suggests.
The bright side: Local 286 gained traction after last year's winter storm.
By the numbers: 154 new apprentices enrolled with Local 286 in 2021. Prior to that, a standard year would only bring in about 80.
Cooper also said he anticipates the class numbers to grow as outreach to high schools continues.
"We've tried to expand our apprenticeships quite a bit. Bringing in a lot of young folks, trying to get into the skilled trades," says Cooper.
Additionally, thanks to funding secured by WFS, Local 286 was one of the spots able to offer $200 weekly stipends for people enrolled in high-demand occupational training courses through the RE:WorkNOW program.
RE:WorkNOW focuses on connecting local people to rapid training and job placement in high-demand industries such as skilled trades, manufacturing, IT, and healthcare.

WFS funded additional scholarships for Local 286 and Skillpoint Alliance fast-track plumbing courses to meet existing demand plus the demand from extreme weather events like last year's storm.

RE:WorkNOW launched Fall 2020 in response to the economic downturn brought on by the pandemic, thanks to a $3.1M joint Phase I investment from the City of Austin and Travis County through CARES Act funding.
While Phase I funds expired, another round of similar funding is in the works.

As in Phase I, RE:WorkNOW Phase II program participants will receive intensive case management, wraparound supports, and connections to job opportunities upon completion of training.
What's next: To get started with pre-apprentice plumbing, interested residents can contact training providers Local 286 or Skillpoint Alliance to learn more.
---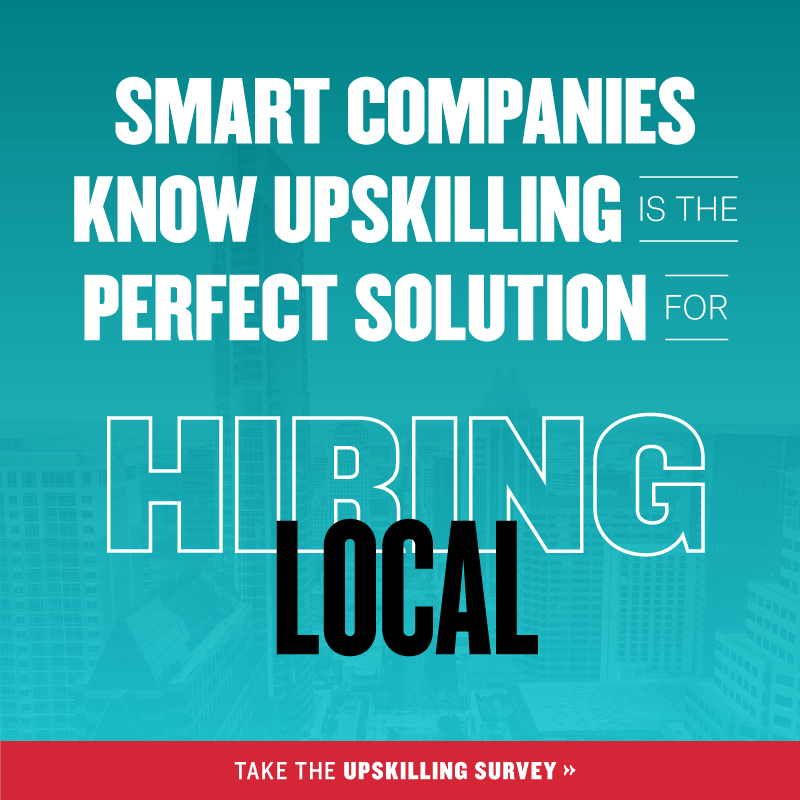 2. 📣 Help Austin overcome hiring challenges: Take the Upskilling Survey
Upskilling is assisting incumbent workers in acquiring skills to advance into middle and upper-skill jobs, particularly those in high demand for the company.
The big picture: Local data reinforces upskilling is the perfect solution to the challenges companies face hiring, retaining, and developing their workforce.
Why it matters: Whether your company already upskills, or you want to add upskilling to your talent solutions toolkit, your company can be recognized for contributing to the regional goal.
🔗 Take the 2022 Upskilling Survey »
For our local economy to thrive, Austin must hire local and grow its employees.
Strategies like upskilling provide a pathway for long-term economic growth for individuals, industry, and the region.
By understanding existing upskilling efforts in our region, we can demonstrate return on investment and advocate for additional funding to support your efforts.
Please complete this annual survey to help improve community efforts to support and effect local change and receive recognition for your contribution to hire local people.
Go deeper: Visit the Upskilling Survey microsite.