3-minute read
In this letter: The Austin unemployment rate continues to improve in May, and how our partnership with Austin Urban Technology Movement aims to bridge the gap between Black and Hispanic individuals and the tech sector.
What to watch: Starting June 26, jobless Texans will lose access to a $300-per-week supplemental benefit through the Federal Pandemic Unemployment Compensation program. Other American Rescue Plan Act (ARPA) programs are also coming to an end, including the Pandemic Unemployment Assistance program, which extends unemployment aid to gig workers, self-employed people, and others who don't traditionally receive unemployment benefits.
Bottom line: As the hub for local employment, WFS will continue to offer our array of services to help local businesses to grow; to help job seekers find employment and train for the jobs of today; and to connect parents to quality child care.
1 big thanks: As an appointed board member of the Austin Economic Development Corporation (AEDC), I'm excited that the Austin City Council has approved the AEDC to begin conducting its business.
Thank you to Austin City Council for their confidence in me and Workforce Solutions Capital Area to help with the city's focus areas, such as affordability and workforce development. I look forward to the collaborative work to come.
🎙️ "Austinites who lost their jobs during the pandemic are returning to work, and businesses reopening their doors are seeking more talent. Workforce Solutions is here to assist workers and employers, to help make Austin-Travis County more prosperous." — Melanie Flowers, WFS board chair and head of technical training at Samsung Austin Semiconductor. Read more.
Were you forwarded this email? Sign up to receive my weekly updates here.
In partnership, Tamara.
---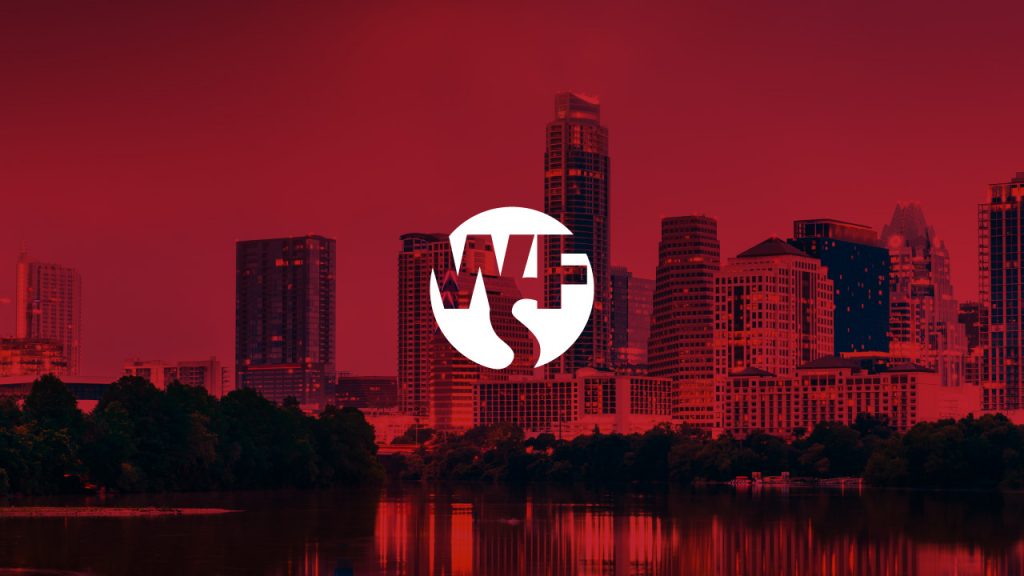 1. Austin unemployment rate falls to 4.2% in May 2021
The new jobs report released Friday by TWC says the Austin-area unemployment rate fell from 4.6% in April to 4.2% in May, marking three consecutive months the regional rate has dropped.
The Austin metro unemployment rate for May is at 4.2% or 54,040 jobless residents.
Texas' unemployment rate (5.9%) improved, remaining above the national unemployment rate (5.5%).
The Capital Area/Travis Co unemployment rate fell from 4.6% in April to 4.2%, representing 34,011 jobless residents.
Of note: Self-employed, independent, gig, and contract workers typically ineligible for regular state unemployment (e.g., PUA claimants) are not counted in these monthly tallies.
Austin metro in May, by the numbers:
4,500 jobs were added from April 2021 to May 2021.

Industries that experienced a significant increase in regional job growth include Leisure & Hospitality (4,800),Professional and Business Services (2,200), Government (1,600), andOther Services (700).
The Austin metro's annual growth rate of 9.6% represents the collective gain of 98,900 jobs since May 2020.

More jobs are available than a year ago:

32,738 new job ads were posted in the Austin metro in May 2021, according to Burning Glass Labor Insight. That's 13,812 more than in May 2020.

Job openings are wide-ranging:

The Austin metro's top hiring occupation groups in May were IT (5,068), management (4,610), retail (3,125), office & admin(2,833), and healthcare practitioners & technical (2,564).
The occupations with the most online ads were software developers (1,734),computer occupations, all other (1,380),RN (1,025),sales reps (1,002),and managers, all other (957).
The top companies hiring were Baylor Scott and White (526), IBM (420), Ascension Health (376), Deloitte (306), and University of Texas (298).
❗ Bottom line: Businesses are demanding more workers as Austin's recovery continues, and workers with strong skill sets in particular.
We have seen that workers earn what they learn, and employers are willing to pay for workers with the right skills.
Many residents motivated to take these positions lack the skills required, so WFS is here to act as the hub for training and connecting people to these jobs.
📅 Our next job fair is the Austin Gets Back to Work! virtual hiring event, held June 22-23 for Texans of all abilities, backgrounds, and skills.
Apply for open positions at all levels with employers hiring immediately, including City of Austin, Integral Care, US Border Patrol, and more!
Of note: We held 3 job fairs May, attended by 480 job seekers and 66 employers promoting 212 job postings.
See more upcoming job fairs here.
---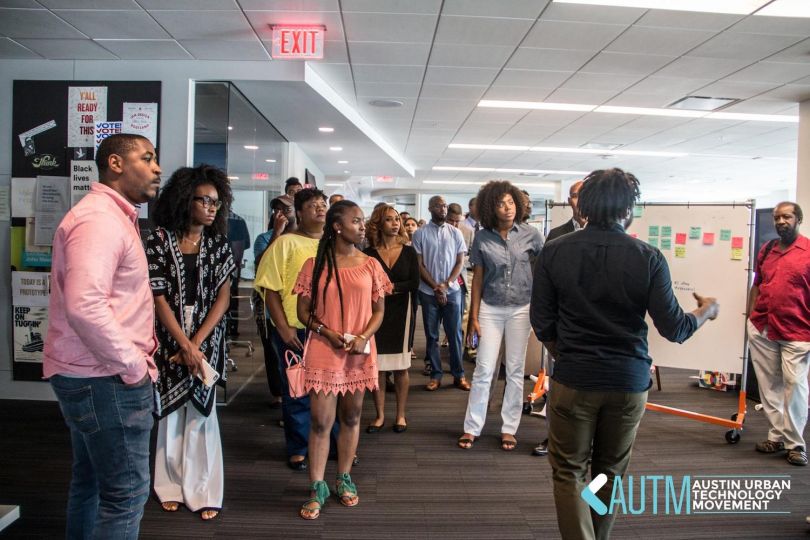 2. Austin Urban Technology Movement aims to tackle poverty with Workforce Solutions Capital Area partnership
Austin Urban Technology Movement (AUTM) announces a partnership with WFS to support the larger Austin Metro Area Community Workforce Plan.
AUTM is a nonprofit that aims to bridge the gap between the Black and Hispanic communities and the technology industry through job placement, career development, and networking opportunities.
Our organizations will work together to create pathways for 10,000 Austinites in poverty to gain the skills necessary to succeed in today's most in-demand fields, like those in the tech industry.
Why it matters: It's no surprise that Austin's tech sector has experienced rapid growth over the last several years. But, Black and Hispanic employees still only account for 20% of the tech workforce in Silicon Hills, according to CompTIA's 2021 Cyberstates report.
Big picture: This partnership is a strategic step toward building a comprehensive workforce development ecosystem and achieving our collective goals: eliminating the wealth divide, increasing diversity in tech, and filling the skills gap.
What they're saying:
Michael Ward Jr., president and CEO of AUTM: "Even as opportunities in tech have been amplified as a result of the pandemic, Black and Hispanic communities in our city have remained at a disadvantage and still struggle to break into this industry.

"This partnership with WFS is crucial in building our workforce development ecosystem and will expand our capabilities, making it possible for us to reach thousands of motivated individuals and provide them with the tools and support they need to succeed.'"
❗ Bottom line: WFS is proud to be part of the solution for all those looking for a way to lift their communities up through education and technology, and we look forward to seeing the results of our combined efforts.