3-minute read
In this letter: Austin's historic housing demand underscores the need for construction skills training programs, and Austin's unemployment rate is the lowest among major U.S. cities.
ICYMI: Workforce Solutions Capital Area is joining the Central Texas Manufacturing Partnership to host MFG JOBS NOW and connect job seekers with employers and training in manufacturing.
This two-day event, presented by Randstad, takes place both in-person and virtually on August 11 and virtually on August 12.
How you can help: Help us spread the word! Visit our MFG JOBS NOW press kit for shareable flyers, graphics, and messages.
Were you forwarded this email? Sign up to receive my weekly updates here.
In partnership, Tamara.
---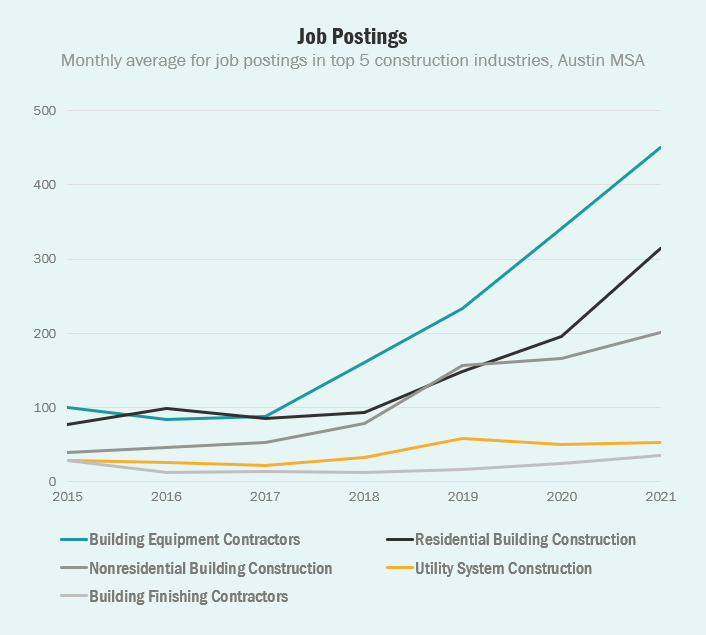 1. Austin's historic housing demand underscores need for construction skills training programs
To meet the intense demand of Austin's residential construction market, Workforce Solutions Capital Area and partners such as Austin Community College offer rapid training programs to prepare people to enter careers in construction.
Why it matters: The sheer heat of Austin's housing demand has drawn workers in from as far as New York and Washington. Still, there aren't enough workers to go around in Austin, per Austin Business Journal.
The big picture: Nationwide, new home construction hit historic highs in 2020, per a new report from ConstructionCoverage.com.
In Texas, more than $40B of new construction was approved, making it the state with the highest value of residential construction.
Zoom in: The Austin metro spent the most money per construction worker on residential buildings out of any other large metro in the country, meaning it has a comparatively low number of construction workers relative to its high amount of residential demand.
Yes, and: Workforce Solutions Capital Area conducted an analysis of job posting trends in the Austin metro construction industry since 2015:
There is an uptick in recruitment for construction workers, with the greatest demand from Building Equipment Contractors.

This subsector comprises establishments performing activities such as pouring concrete, site preparation, plumbing, painting, and electrical work.

The second-largest uptick comes from the Residential Building Construction subsector.
How we're helping: Workforce Solutions Capital Area has hosted five-day apprenticeship classes with Lone Star Construction Trades Training to get people straight into trades jobs.
Lone Star provides no-cost hands-on training for women, veterans, underserved populations, and men for a career in the construction trades.
Students first learn about safety, basic tools, and circuity and later tackle more complex installations such as four-way switches, dimmers, and lighted receptacles.
Graduates earn a certificate from Lone Star, as well as their Texas apprenticeship license and their OSHA 10 license (paid for by Lone Star).
For a graduation gift, the students receive bags of tools, making them ready to begin working.
What they're saying:
Shane Mullen, who is hard of hearing, completed the Lone Star training course in April. Shane's next goal is to join International Brotherhood of Electrical Workers Local 520 and become a journeyman.

"I have learned something new every day. I'm amazed at what I'm doing."

Krysta Willis, who also completed the Lone Star course in April, sees the training as an opportunity to begin skilled work right away.

"This is like shooting you straight to the job. It shows you what you will be doing."

Rebecca Young, Director and Electrical Instructor at Lone Star: "You go through your apprenticeship and become a journeyman. From there, you have all these different paths to take—you can become a foreman, an instructor, an inspector."
---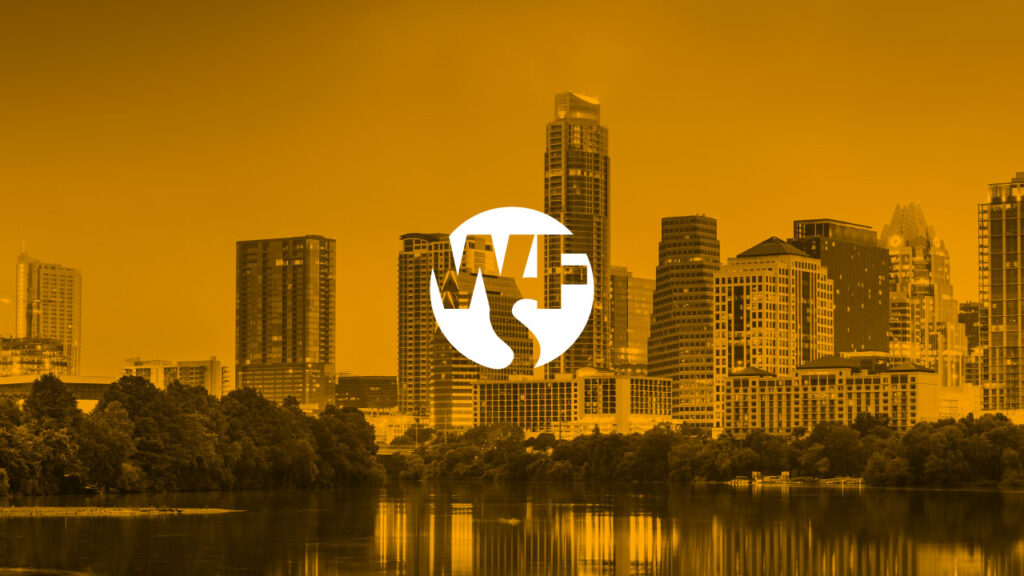 2. Austin ranks No. 1 for lowest unemployment rate among the top 25 largest U.S. cities
Driving the news: Based on the latest preliminary data from the Bureau of Labor Statistics, as of June 2021, Austin ranks No. 1 for lowest unemployment rate among the top 25 largest U.S. cities, tied with New York City.
Following Austin and New York City (4.5%) are Charlotte (5.1%), San Diego (5.1%), and Philadelphia (5.4%).
Where other Texas cities rank: Dallas is No. 6 (5.5%), Fort Worth is No. 7 (5.7%), San Antonio is No. 13 (6.7%), Houston is No. 20 (9.4%), and El Paso is No. 23 (10.5%).
The top cities on the list are:
[T-1] Austin (4.5%)
[T-1] New York, NY (4.5)
[T-3] Charlotte, NC (5.1)
[T-3] San Diego, CA (5.1)
Philadelphia, PA (5.4)
Dallas, TX (5.5)
[T-7] Fort Worth, TX (5.7)
[T-7] Nashville, TN (5.7)
[T-7] Chicago, IL (5.7)
Detroit, MI (6.0)
Of note: In June 2021, the Austin metro's 4.8% unemployment rate ranked tenth lowest among all large metros.