Electrician is an occupation growing in demand in Austin, with an average entry level hourly wage of $16.55. To help connect residents interested in the skilled trades, we joined Lone Star Construction Trades Training (Lone Star) to host a five-day, 40-hour pre-apprenticeship class in March 2021 at the Austin Electrical Training Alliance!
Eighteen residents signed up for this training at no cost to them. The students first learned about safety, basic tools and circuity. Hands-on tasks included installing receptacle switches and lights. Next, they learn about ground fault interrupters (GFI), three-way switches and split receptacles. Finally, the students tackled more complex installations like four-way switches, dimmers and lighted receptacles.
Lone Star CTT is a 501(c)3 organization owned and operated by Darci Brennan and Rebecca Young. They are both Journeymen electricians with over 48 years of experience in the electrical trade. Lone Star is dedicated to providing no-cost hands-on training for women seeking a career in the construction trades.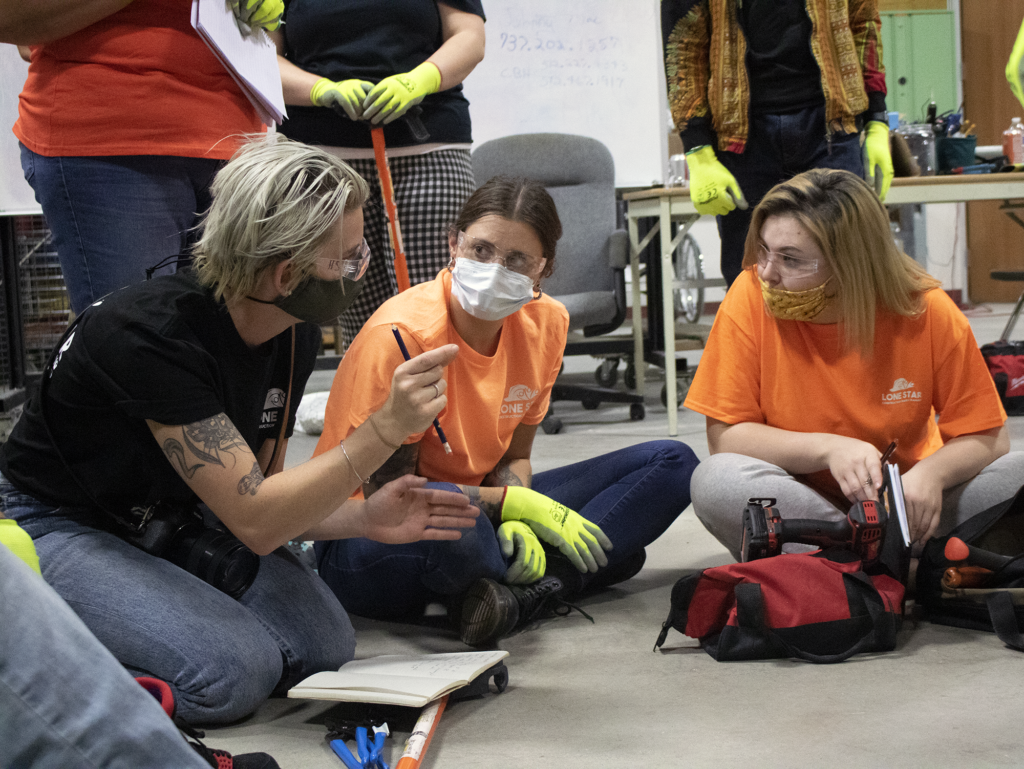 Shane Mullen, who is hard of hearing, has lived in Austin for about two years and works at a lumber company. "My wife saw a post for this training on Facebook and sent it to me. I said I was interested, and she was totally supportive. She helped me fill out the application and sign up," he said.
"I am really impressed with the two instructors. Their background, their stories, it inspired me," Shane said. "Having this hands-on training shows me that I am picking this up. It's really helpful being hands-on, and it's developed my skill and knowledge of electrical tremendously.
"At first, I was a little overwhelmed. But family and friends told me I could do this. I have learned something new every day and I'm amazed at what I'm doing," said Shane.
After completing Lone Star's training, Shane's future plans are to join International Brotherhood of Electrical Workers Local 520 and become a journeyman.
"My first step is to sign up with the apprenticeship program and keep learning on a daily basis. I want to go to school and learn everything I can to be as knowledgeable as possible," Shane said.
"I want to support my family and friends, and I want them to be part of this union and to join this program. I am seeing that I can be successful at this, and telling my friends, 'You were right, I can do this!'" he said.
"My advice for the younger generation for moving up in the world is to utilize your talents," Shane said. "Go to a trade school. Find your profession—it could be welding or electrical. Whatever you want to do, go for it. Go in and join up. It will lead you to a successful life and a successful career, and it will be a happy life."
Graduates earn a certificate from Lone Star, as well as their Texas apprenticeship license and their OSHA 10 license (paid for by Lone Star). For a graduation gift, the students receive bags of tools, making them ready to begin working.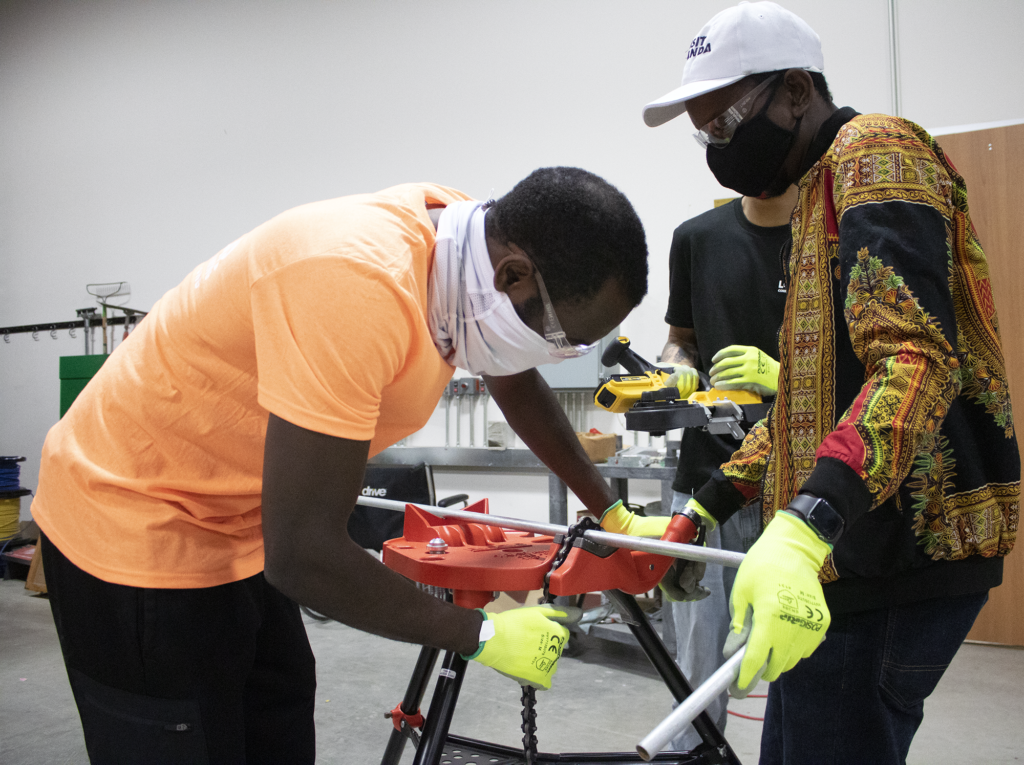 Rebecca Young is the Director and Electrical Instructor at Lone Star CTT.
"You go through your apprenticeship and become a journeyman. From there you have all these different paths to take—you can become a foreman, an instructor, an inspector," Rebecca said. "When I started, I was the foreman, I drove the service van, and I was an inspector for a while. Now I am an electrical instructor. That journeyman license can take you anywhere.
"I've been doing this for 29 years. It was the best decision I ever made my entire life. I've made so much money and had so much fun doing it," she said.
Krysta Willis was born and raised in Austin and has done general construction work. She sees Lone Star's training as an opportunity begin skilled work right away.
"This is like shooting you straight to the job. It shows you what you will be doing," she said. "I really like that we are spending enough time on each thing to grasp it and moving on. I'm learning a lot of things."
"The fact that this is taught by other women is so great. This really makes it feel more inclusive and empowering to work with other women. I feel like even after the program, I can reach out to Rebecca and Darci and they will help me," Krysta said.
Are you interested in launching a good-paying career in the skilled trades? We can help! To begin, contact your local career center and ask about your eligibility.