Addressing the question: "Where are the workers?"
Key takeaway: The size of Austin metro's labor force and total number of residents employed have exceeded post-pandemic levels.
Statistically speaking, most Austinites are working and the region is attractive for in-bound talent.
The challenge — which is a positive economic sign — is that job creation is also increasing, and workers have options.
---
Key findings
Labor force
As of December 2021, the Austin metro labor force (or sum of employed and unemployed persons) stood at 1.32 million people. Comparatively, the labor force stood at 1.26 million people in February 2020, according to seasonally adjusted data from JobsEQ.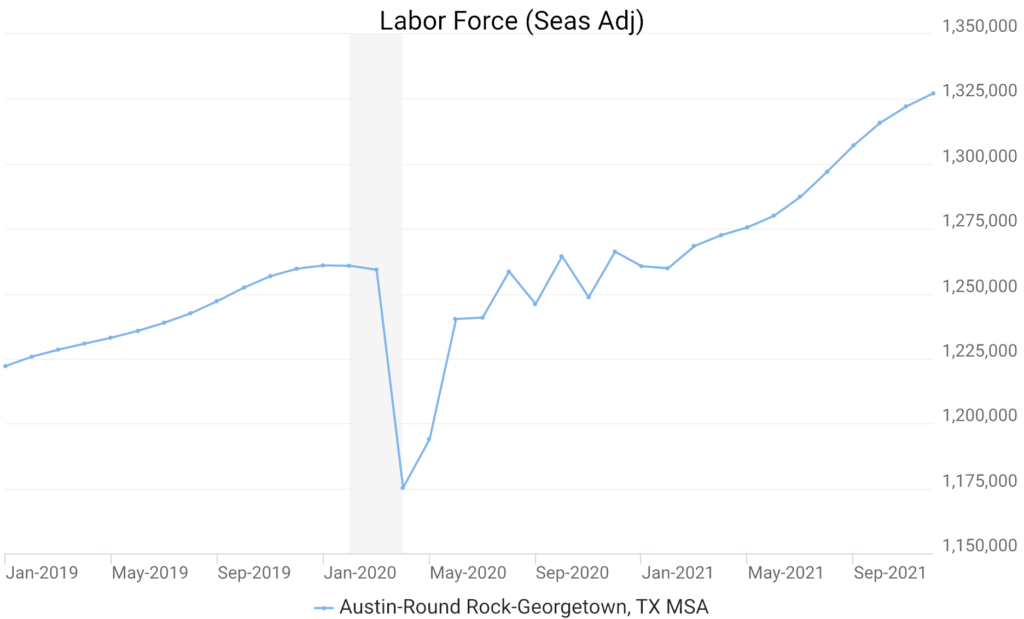 Employed
Further, as of December 2021, there are 1.28 million people in the labor force who are employed and working, compared to 1.22 million in February 2020.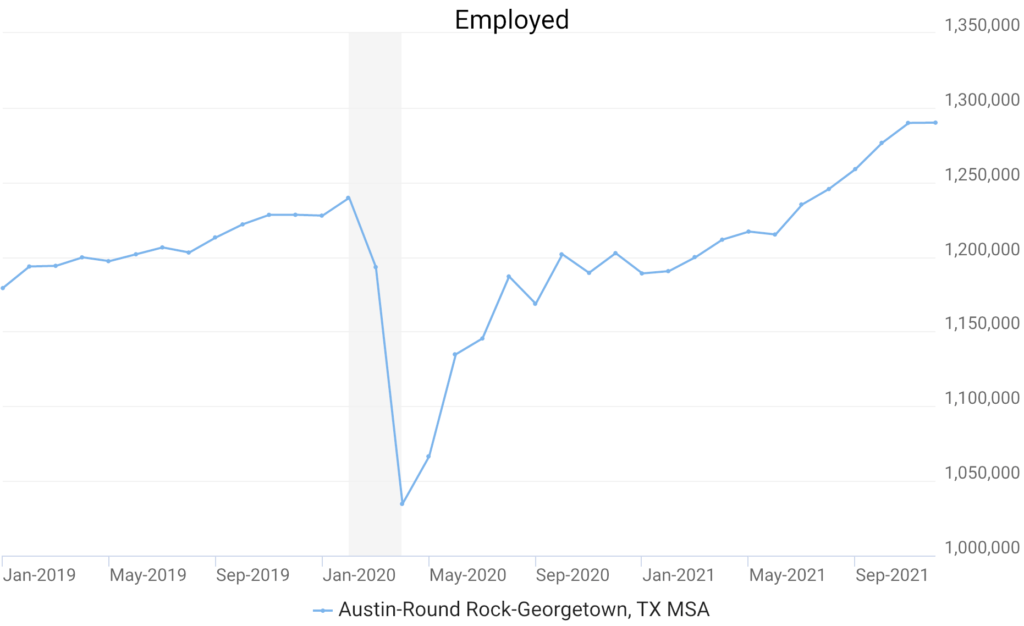 Labor force participation rate
The labor force participation rate is the percentage of the civilian noninstitutional population 16 years and older that is working or actively looking for work. It is an important labor market measure because it represents the relative amount of labor resources available for the production of goods and services.
As of December 2021, the Austin metro labor force participation rate is 71.20%, which stands above the 2019 rate of 70.37%, according to Emsi data.
Out of state migration
Recognizing the region's growing population, an important factor is domestic migration (people who move to the area from other states). Domestic migration indicates how attractive a region is to prospective talent.
In 2020, the Austin metro experienced an above average domestic migration rate at 21.3%, or 48,873 people, compared to previous years. Austin started to see a real bump in migration rates beginning in 2019 (18.6%) compared to 2018 (13.7%).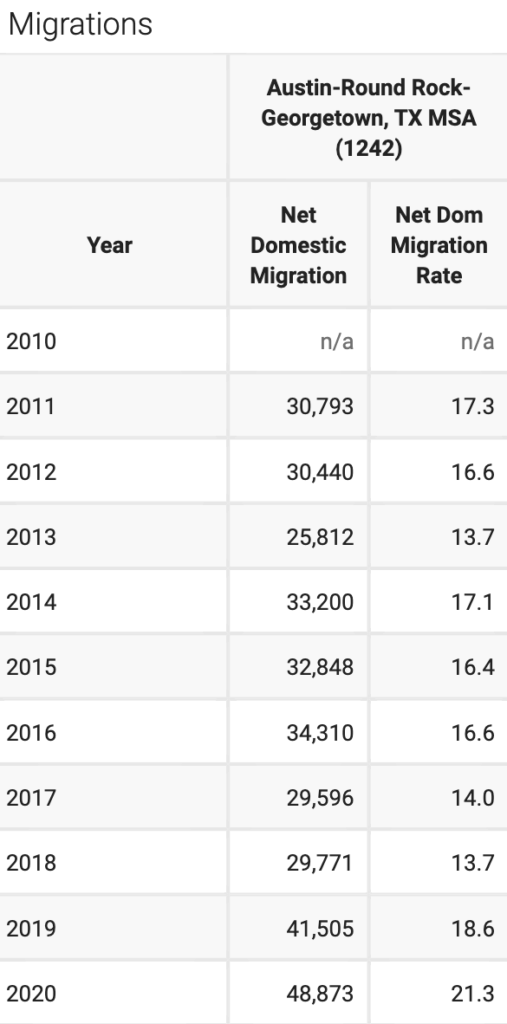 Bottom line: Job growth means more opportunities, especially for people with skills. Workforce Solutions is invested in growing our workforce. We're connecting local people to the skills needed for higher-paying careers here in Austin-Travis County.
---