3-minute read
In this letter: Austin's position related to jobs and economic development during the pandemic, and a new child care program provides extra help for local workers in the hard-hit service industry.
📡 On our radar: It's too soon to tell what impact the Omicron variant will have on the Austin-Travis County area, health officials say, but the Delta variant currently accounts for more than 99% of reported cases.
Were you forwarded this email? Sign up to receive my weekly updates here.
In partnership, Tamara.
---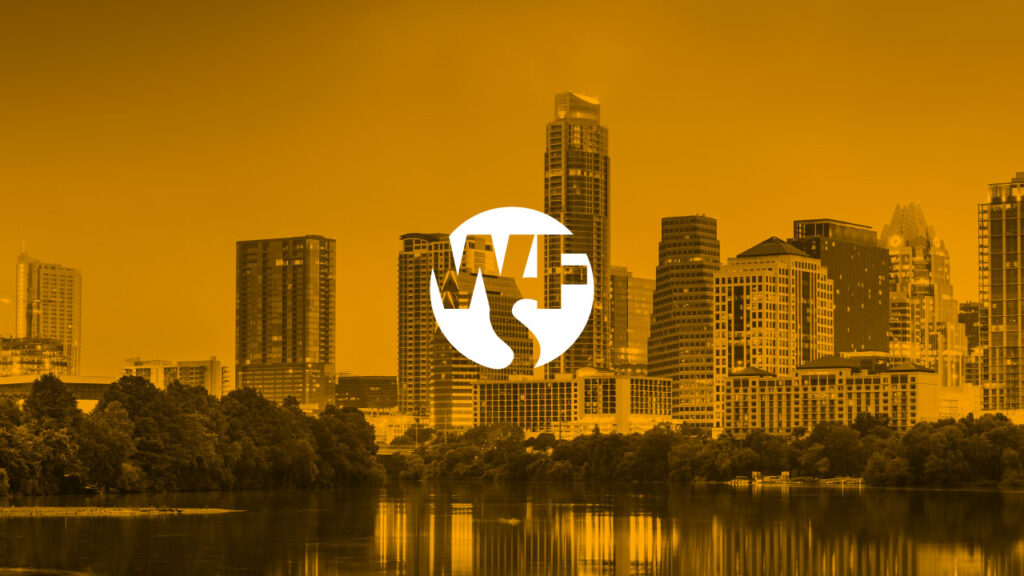 1. Where we are at: Austin jobs and economic development during the pandemic
The big picture: The Austin metro unemployment rate for October is at 3.5% or 44,568 jobless residents, according to the latest jobs report from the Texas Workforce Commission. The metro unemployment rate remains below Texas (4.8%) and national (4.3%) rates.
Why it matters: Austin metro unemployment is still above the seasonally adjusted rate of 2.6% in pre-pandemic February 2020.
But there are bright spots for the city of Austin and the metro area…
Austin city has one of the lowest unemployment rates (3.2%) among the top 25 major cities in the U.S. as of October, according to preliminary data from the Bureau of Labor Statistics.
Austin city employment is highest during the pandemic among the top 10 largest Texas cities, showing that Austin residents are getting back to work.
Yes, and: The pace of Austin metro's job growth proves we live in one of the most resilient economies in the nation. The region is adding jobs rapidly as we have welcomed an influx of corporate expansions and relocations over the past two years.
In September, the Austin metro and five other major metros had surpassed the number of jobs they had pre-pandemic, according to the Austin Chamber.
Among the top 50 U.S. metros, comparing October 2021 to pre-pandemic February 2020, Austin's job growth, up 2.8%, is second-best.
The other side: As is happening across the country, it's a competitive market for workers. Local employers are hiring but feeling the effects of a tight labor market.
In Austin, where competition for workers was tight even before the pandemic because of the booming economy, the hiring difficulty appears to be particularly pronounced.
The wide gulf between job openings and job seekers — both locally and nationally — is being chalked up to several factors.

In our analysis, three big reasons include ongoing fear around the pandemic, industries such as restaurants and manufacturing struggling with misconceptions of what it's like to work in them, and the need for quality child care.

Today's job candidates are seriously considering other important factors when choosing when and where to work.
But here's a troubling fact: According to unemployment benefits data, those in our community most impacted by unemployment had less education.
69% of the more than 158,000 unemployment benefits claimants in Travis County since March 2020 have less than an associate's degree.
These claimants are disproportionately people of color.
Key takeaway: There is an apparent need for workers of the future to have skills. And we know that Austin's most in-demand occupations with opportunities for upward mobility and higher wages are in IT, healthcare, skilled trades, and manufacturing.
These industries are targeted in our Austin Metro Area Community Workforce Plan and continue to show resilience through the pandemic.
And demand for these industries isn't expected to slow down. The outlook continues to brighten with the influx of jobs coming from companies like Tesla and Samsung.
Bottom line: We encourage job seekers and employers to connect with Workforce Solutions Capital Area.
We continue to offer services and supports (such as career training and child care assistance) to create value for businesses and meet our neighbors where they are to connect them to jobs — whether they want a job now in their current industry or want to train for a new, higher-paying career.
What's next: So that everyone can compete in Austin's labor market, WFS is soon launching the Hire Local Plan (the next version of the Austin Metro Area Community Workforce Plan). Its goal is to improve residents' access to better economic opportunities through skills training.
Go deeper: Austin's Hire Local Plan
---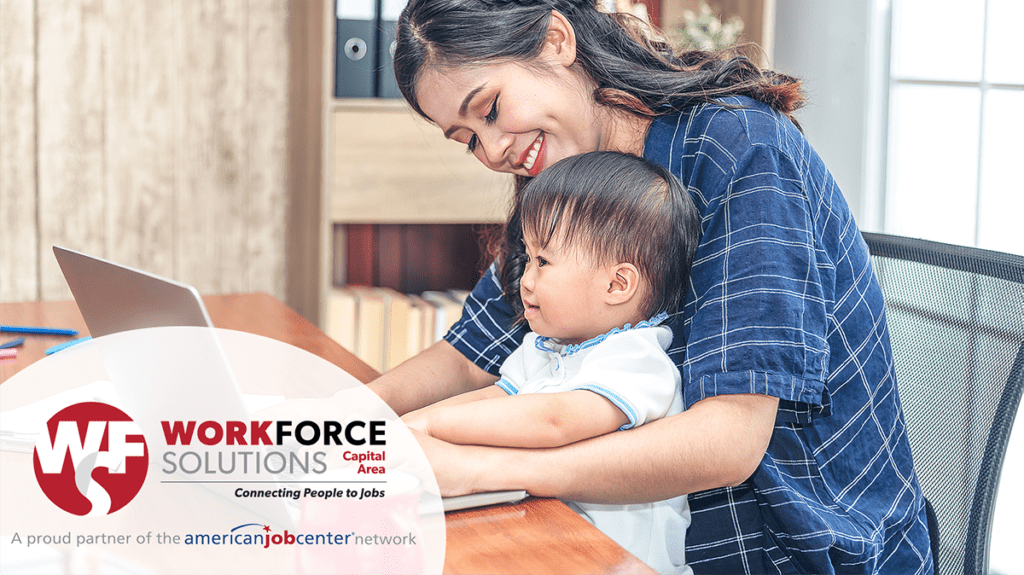 2. Service industry workers: Apply now for one year of free child care
To address the impacts of COVID-19 and support Texas' continued economic recovery, Workforce Solutions Capital Area currently has funding available to provide scholarships for child care services to low-income workers in the service industry.
The big picture: Announced in September, the Texas Workforce Commission (TWC) is providing extra help to the service industry by providing 12 months of free child care to low-income parents employed in the service industry.
The new Service Industry Recovery program will use federal COVID-relief funds to provide an extra focus on workers in the service industry.
The industries targeted are some of the greatest impacted by the pandemic,including the arts, entertainment, and recreation industry, as well as accommodations, food services, and retail trade.
Of note: While TWC is targeting aspects of the service sector with Service Industry Recovery child care, all families continue to have access to Workforce Solutions Capital Area's regular income-based child care scholarship program.
What they're saying:
Bryan Daniel, TWC Chairman: "This Service Industry Recovery program provides additional funding to ensure service industry employers maintain access to quality child care as they play an important role in the state's economic success."
Spread the word: Please share our announcement and flyer with your networks.