3-min read
Good afternoon, Austin friends and allies!
🙏 Thank you for reading my first revamped CEO Letter. I'll still share workforce insights, but I'm going to bring a more personal perspective with these letters moving forward. For a complete rundown of workforce news, see our most recent Working in Austin newsletter here.
For you today: My reflections on motherhood and why I view early education child care as critical for our community and the mental health of working mothers.
Sign up to receive my weekly updates here.
---
BUT FIRST, A THANKS…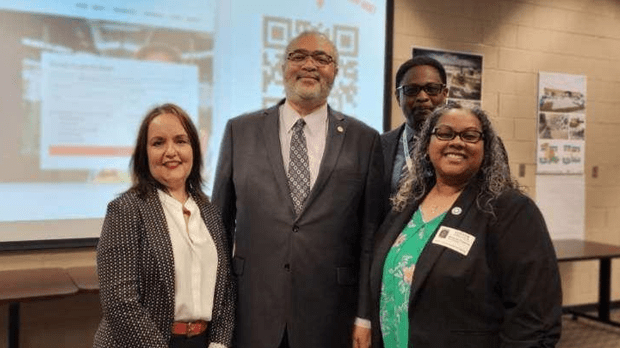 I had the honor of joining community leaders for an engagement session at Manor ISD to discuss how we can build up our workforce through expanded training opportunities made possible by investments from the Texas Workforce Commission, Travis County, and the City of Austin.
This session is the first in a series to launch and discuss Austin's new Hire Local Plan with community leaders. There is more to come on this front!
Special thanks to Commissioner Jeffrey Travillion (Travis County Precinct 1), TWC Employer Commissioner Aaron Demerson, and Manor ISD Superintendent Andre D. Spencer for your partnership.
Now let's dive in…
---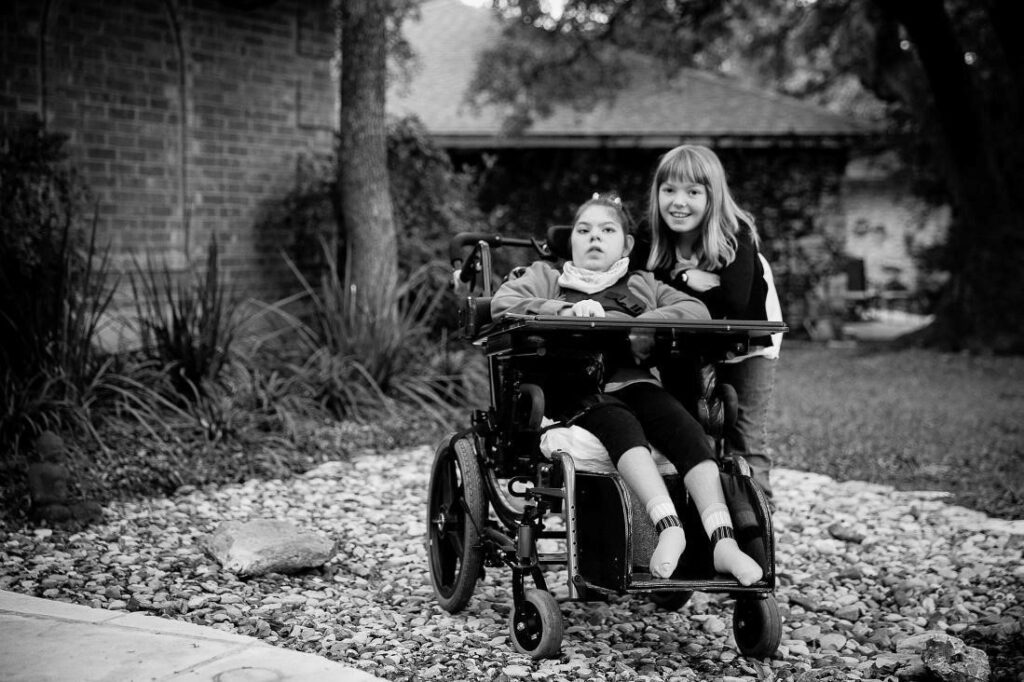 1. The burden on working moms must not be carried alone. Here's how we can help.
Not long ago, I was working full-time while managing provider care for Savannah, my special needs daughter, and Ruby, my typically developing daughter. It feels like yesterday, and I can still recall the stress of trying to balance it all.
Next month, Ruby will graduate from high school with plans to attend college. As I prepare to shepherd her into the 'real' world, I've been reflecting on Ruby's educational trajectory and how early childhood education played a significant role in our lives.
I've watched Ruby's journey since she started early childhood education at just six weeks old. I still feel the heartache of putting my baby in someone else's hands, hoping they'd provide the best possible care and education for her. Now I can take a step back and look with pride, relief, and gratitude for the care and education that Ruby received to help her develop and grow.
Yes, but: Regardless of how intelligent or driven Ruby is, the availability of financial assistance has been a significant factor in her post-secondary pathway, just as it was for her early education.
💭 Think about it: For a family that wants the best learning experience for their child–without feeling the weight of financial burdens–assistance for early childhood education is no less significant than support for post-secondary education.
An investment in early education is fundamental to the future success of children and parents. The child receives the care and education to reach their fullest potential and the parent(s) are able to work and further their own education.
❗ Reality check:
A substantial number of women support themselves and their families by working in low-wage jobs.

According to a Brookings analysis, before COVID, nearly half of all working women worked in jobs paying low wages, with median earnings of $10.93 per hour. The share of workers earning low wages is higher among Black women (54%) and Hispanic or Latina women (64%) than among white women (40%).

The pandemic is associated with an increase in gender disparities in the labor market.

According to a Pew study, women who had no education beyond high school exited the workforce in far greater numbers than educated men and women. At a recent African American Leadership Institute meeting, we discussed how working mothers without access to affordable child care experienced additional hardships during the pandemic, trying to be a child's teacher and caregiver while holding down a job (if they were fortunate enough to work remotely).

Mental health effects on caregivers and young children, in particular, were also devastating during the pandemic.

For instance, the pandemic contributed to more loneliness and futility, which a new Community Advancement Network (CAN) report will shed light on regarding motherhood and mental health. As a board chair I'm happy to share the report with you when released. You can reply here to let me know.
The good news is that working parents and mothers don't have to do it all alone. Workforce Solutions Capital Area (WFS) ensures affordable child care services are available. We also support child care providers in achieving higher-quality certifications.
📊 WFS by the numbers in 2021:
5,063 total children received child care scholarships across our Capital Area with 427 child care providers contracted

3,371 of the children were considered low-income
223 children were experiencing homelessness
452 children received Continuity of Care (funded by City of Austin and Travis County) to bridge their care during eligibility lapses
3,375 parent(s) were able to work and further their education through these child care scholarships

40 additional child care providers were raised to a higher Texas Rising Star quality rating through WFS mentorship
218 early education teachers received mentorship by WFS
📣 Here are two actions we can all take to improve access to the kind of early childhood education that benefited my daughter, Ruby…
1. As a society, we must view investing in early childhood education as no different than investing in post-secondary education.
Investment in early education is an investment in a child who may grow up to be your neighbor, doctor, or children's school teacher.
The US Chamber of Commerce Foundation reports on how we all can invest in early education.
2. As a society, we must understand that mothers are doing the best that they can.
A child in a low-income household doesn't equate to receiving poor parenting. If a mother can't give her children everything that middle- and upper-class parents can, this doesn't mean she loves her children any less.
Bottom line: Collectively, we can and must show more grace and kindness toward working mothers, as we've certainly all had moments where we needed a helping hand.
Of note: May is Mental Health Month and this year's theme is Back to Basics.
WFS recognizes the challenges caregivers face–mentally and financially–and we strive to connect caregivers to the right resources for child care assistance.
As a mother and an employer, I see this as some of the most important work we do at WFS to ensure the sustainability of our future workforce.
I hope you found this communication helpful. Please reach out to me with questions or topics you would like to see covered in future letters.