3-minute read
In this letter: How Workforce Solutions Capital Area can help get your foot in the door at Tesla, and insights from local business leaders on creating higher opportunities for our community.
📣 We still need your input on the Hire Local Plan, the next iteration of the Austin metro Community Workforce Plan which aims to improve economically disadvantaged residents' access to better economic opportunities.
Why it matters: Input from our community ensures the plan is inclusive and collaborative; empowers residents to more efficiently match employers' skills needs; and successfully prepares economically disadvantaged residents for higher-skill jobs.
To give input or sign up for one of our live weekly feedback sessions, visit our microsite.
Spread the word: Use our press kit to share these feedback opportunities with your networks.
🎙️ "We welcome Tesla home! It's a tech company that creates the clean-manufacturing, middle-skill jobs Austin needs." — Austin Mayor Steve Adler on Tesla moving headquarters to Austin.
Were you forwarded this email? Sign up to receive my weekly updates here.
In partnership, Tamara.
---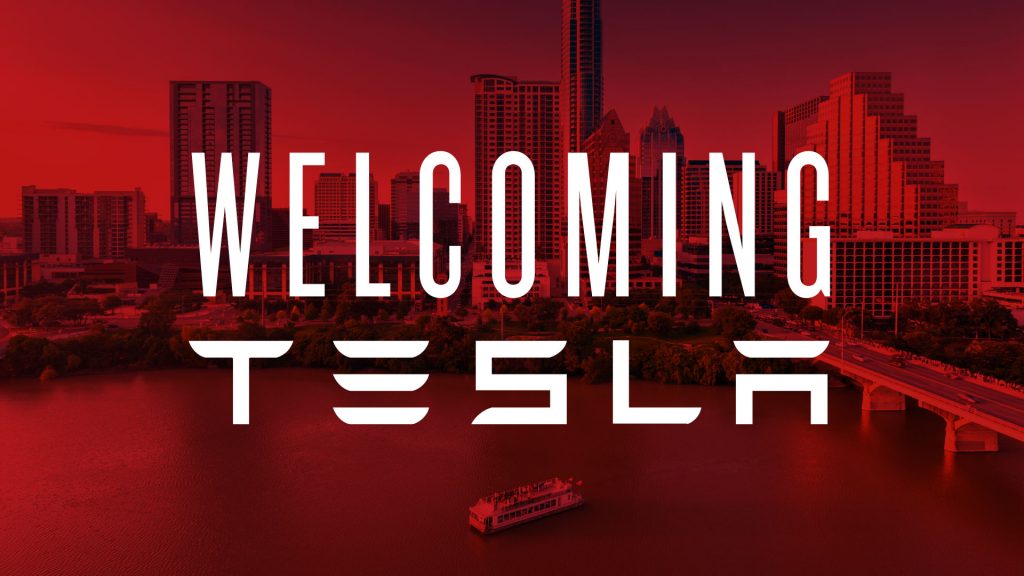 1. Tesla expands hiring in Austin. Workforce Solutions can help get your foot in the door
Driving the news: As Tesla ramps up hiring, local programs are also trying to meet the need.The automaker posted hundreds of new jobs in Austin last week.
What's new: Workforce Solutions Capital Area set up a unique job application portal in partnership with Tesla where qualified talent can connect directly with the company to apply for their jobs.
Interested applicants can get a leg up by working with Workforce Solutions. We will helpthem with the interview questions and background Tesla is looking for and link those aligned applicants to Tesla.
If applicants need more training to become qualified, Workforce Solutions has programs and can also connect them to others, like the Tesla START program at Austin Community College.
By the numbers: We're seeing nearly three times as many applicants as there have been postings for Tesla jobs on Work In Texas, the state's premier job board.
Tesla posted morethan 1,300 job openings over the past 12 months. For these openings, 3,830 total individuals were either matched to these opportunities by Workforce Solutions' staff or applied through Work In Texas.
Yes, and: Ed Latson, executive director of the Austin Regional Manufacturers Association (ARMA), says they expect the job postings to climb with the new year. Production is expected to begin in 2022.
"I don't think this is the major wave anybody expected," said Latson. "I really think we're going to see that growth happen more around January or February."
What's next: Folks interested in working with Tesla can call, email, or visit one of Workforce Solutions' three career centers to learn how to get prepped for these jobs.
---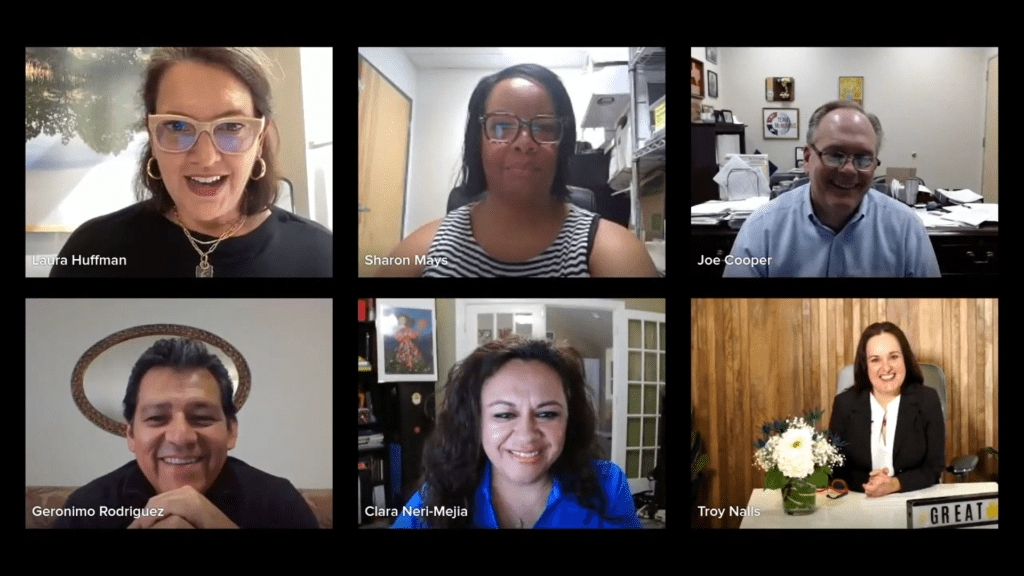 2. Watch highlights: Workforce Solutions 'Creating Higher Opportunities with Local Businesses' Panel Discussion
Workforce Solutions Capital Area's Hire Local Summit —sponsored by Texas Mutual — convened a panel of industry experts, business leaders, and entrepreneurs to share best practices and collaborate on solutions for higher opportunities for our community.
Why it matters: While Austin job growth soars, industries simultaneously grapple with hiring challenges.
Laura Huffman, president and CEO of the Austin Chamber, moderated the conversation with healthcare, manufacturing, hospitality, and skilled trades leaders on staying competitive amid the "great resignation," affordability issues, upskilling, and more.
What they're saying:
Laura Huffman: "What we're seeing is just tremendous, unprecedented job growth… I think it's incumbent upon all of us to make sure we are hiring locally so that our kids, our neighbors, and our friends have first shot at all of these great jobs that are being produced."

"Whatever it takes, it takes. Whether that's upskilling, certifications, community college degree, or higher education, I view it as our job to make the connections so our folks can get those jobs first."

Joe Cooper, training director at Plumbers & Pipefitters Local 286: "If I can get every employer in town to do one thing, it's to tell job seekers exactly what they're looking for and what your industry has to offer.

"Employees can work anywhere they want… If we show job seekers the training available for different people and different industries, they can go to work and have a good time. That helps employers with retention. That's what everyone wants."

Sharon Mays, owner of Baby Greens: "I want us as an employer community to do away with the notion of 'unskilled labor.' Every job has dignity. Every task requires skill."
Clara Neri, technical project program manager in talent development at Applied Materials: "We try to upskill our current workforce… so that they see manufacturing not only as a job they go to day-to-day but as a career path for future growth."
Geronimo Rodriguez, chief advocacy officer for Ascension Seton: "At no other time do we need more individuals, and it's important for us to invest in our local community."