We have a couple of notable workforce events to cover in today's 3-minute read:
Austin unemployment rises to 3.3% in January
Caring for child care providers with Austin Public Health's support
🚨 Changes coming: Putting readers like you first, I'm gathering feedback on the content and frequency of these letters to ensure the best use of your time. More to come soon.
Let's dive in…
Were you forwarded this email? Sign up to receive my weekly updates here.
---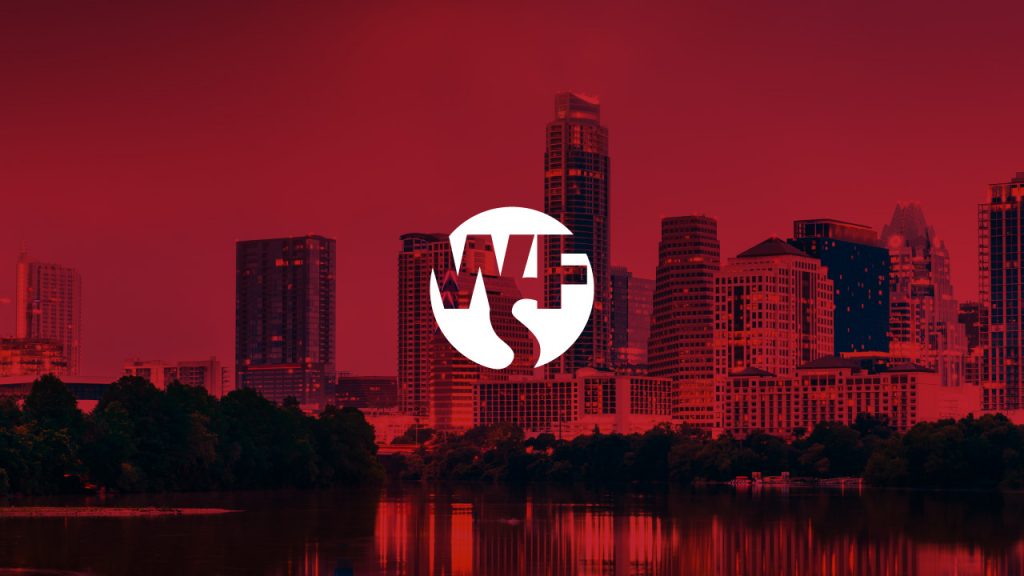 1. Austin unemployment rises to 3.3% in January
The new jobs report released Friday says the Austin metro unemployment rate reversed course in January after months of steadily decreasing but remains close to pre-pandemic levels.
Austin metro unemployment rose from 2.9% in December to 3.3% in January, representing 44,483 jobless residents, according to the Texas Workforce Commission (TWC).
Texas unemployment was unchanged at 4.8%, remaining above the national unemployment rate (4.4%).
Capital Area/Travis County unemployment rose from 2.8% in December to 3.3%, representing 25,690 jobless residents.
Of note: The unemployment data released today are not adjusted for seasonal patterns.
February unemployment data is scheduled for release by TWC on Friday, March 25.
Austin metro in January, by the numbers:
19,600 jobs were lost from December 2021 to January 2022.

Industries that experienced significant monthly job losses include Trade, Transportation, & Utilities (-4,000), Leisure and Hospitality (-3,300), and Mining, Logging, & Transportation (-3,200).
The Austin metro's annual growth rate of 8.3% represents the collective gain of 92,300 jobs since January 2021.

More jobs are available than a year ago:

27,600 new job ads were posted in the Austin metro in January 2022, according to Burning Glass Labor Insight. That's 4,853 more than in January 2021.

See more January job postings data on our website.
Zoom in: Despite the positive trends seen since the pandemic first struck the region in March 2020, the local labor market remains tight. Many employers still struggle with filling job openings.
My takeaways: The Austin economy is hot, which is a good thing for workers with in-demand skills. But our labor market woes mirror the national picture. Employer demand for skilled workers exceeds the skilled talent supply.
There were over 51,000 unfilled online job postings in the Austin metro as of January 2022, compared to the roughly 44,000 unemployed workers, according to Burning Glass Labor Insight.
The majority of unemployed workers have less than an associate's degree as their highest degree attainment.
Bottom line: We see a mismatch between the education levels of unemployed residents and the jobs available. Workforce Solutions is investing in growing our own talent — right here at home.
📅 Our next hiring event is the Austin Job Expo for job seekers to virtually explore career opportunities with local employers hiring immediately.
Participating employers include Austin Community College, Austin-Travis County EMS, Miraval Austin Resort & Spa, the Office of the Governor, and more.
See more upcoming events here.
---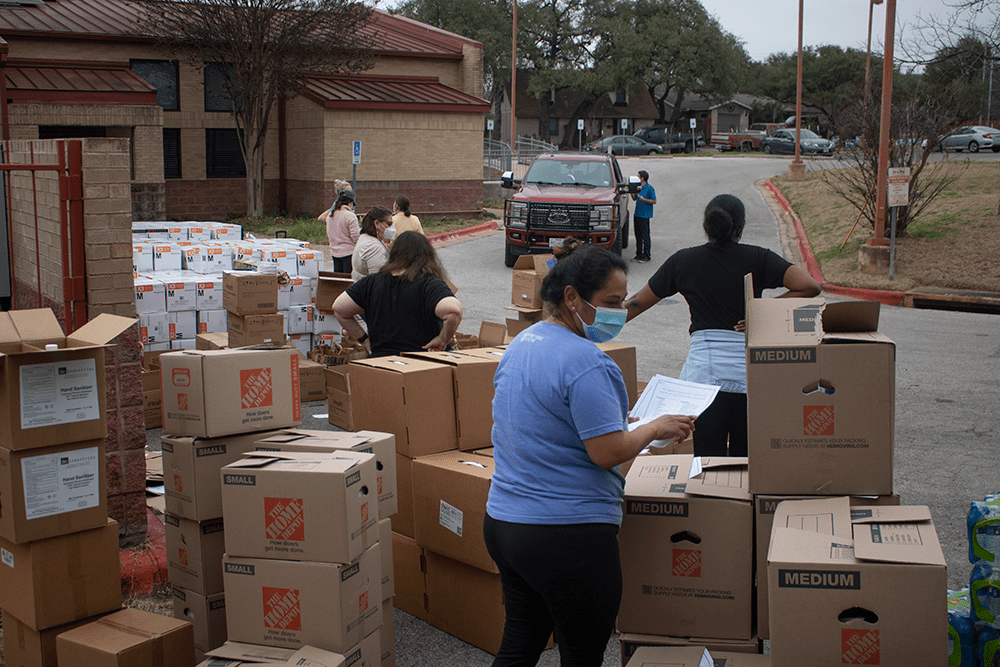 2. Caring for child care providers with Austin Public Health's support
To support our child care providers, Workforce Solutions Capital Area and Austin Public Health hosted curbside pickup events last week to distribute at-home COVID testing kits and gloves at no cost.
Why it matters: For child care providers in Central Texas, providing quality care during a pandemic and labor shortage makes for a twofold challenge as limited resources and rising costs impact care.
By the numbers: Over the two days, we distributed 6,840 boxes of gloves to 127 providers.
Austin Public Health provided 5,130 testing kits for centers located in zip codes with the highest transmission rates.
Of note: The 127 providers care for 7,981 children across Travis County.
What they're saying: For Sharon Knight, director of Tarrytown Children's Center, rising costs related to staff turnover have become a challenge for her 12 staff to care for the 54 children at their center.
"I am thrilled that Workforce Solutions helped us out. Child care has been so difficult—last year, we went through 24 staff members," Sharon said.
"Our extra expenses to hire and onboard staff have been phenomenal. The fact that Workforce Solutions helps us out with all of these supplies makes a huge difference in how we can serve our families."
Of note: Tarrytown Children's Center is a 4-star rated provider in the Texas Rising Star program. This is the highest rating available, which means children are gaining the best quality learning experience possible.