Did you know Workforce Solutions Capital Area supports opportunity youth in Austin? Opportunity youth are people who are 16 to 24 years old and not sufficiently engaged in education and employment. This is typically due to systemic barriers that we have identified and continue addressing collectively. There are approximately 24,000 opportunity youth in the greater Austin area, according to American Communities survey data.
On November 9, Workforce Solutions Capital Area joined many of our partners to host Youth Career Day: Networking & Job Fair at Austin Central Library. About 100 youth from around Central Texas networked with professionals and recruiters in high-demand industries, learned about high-wage and high-growth careers in Austin and how to network and prepare for mock interviews with employers.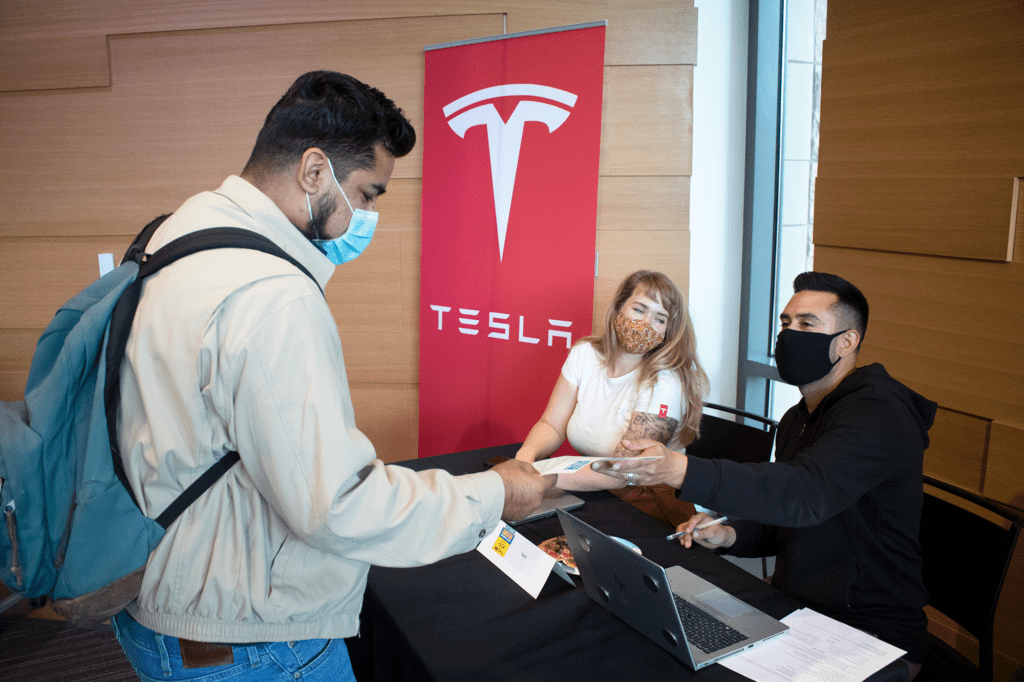 Guest speakers offering career and education advice were Chante Braswell with HID Global, Michael Ward Jr. with Austin Urban Technology Movement, Shechem Sauls with CommUnity Care, and Farhan Manjiyani with Rev.com.
Youth Career Day also featured a panel with representatives of local employers sharing tips for how to succeed in a first job (moderated by a student from American YouthWorks!). On the panel were Carmen Cardenas with CommUnity Care, Shawn Nelson with Continental Auto Group, and Brian Peabody with Plumbers & Pipefitters Local 286, and Alex Popwell with Rev.com.
The day also featured presentations on interviewing by Dr. Katie Bradford of the Moody College of Communication at UT Austin and on soft skills by Megan Richardson at Goodwill Central Texas.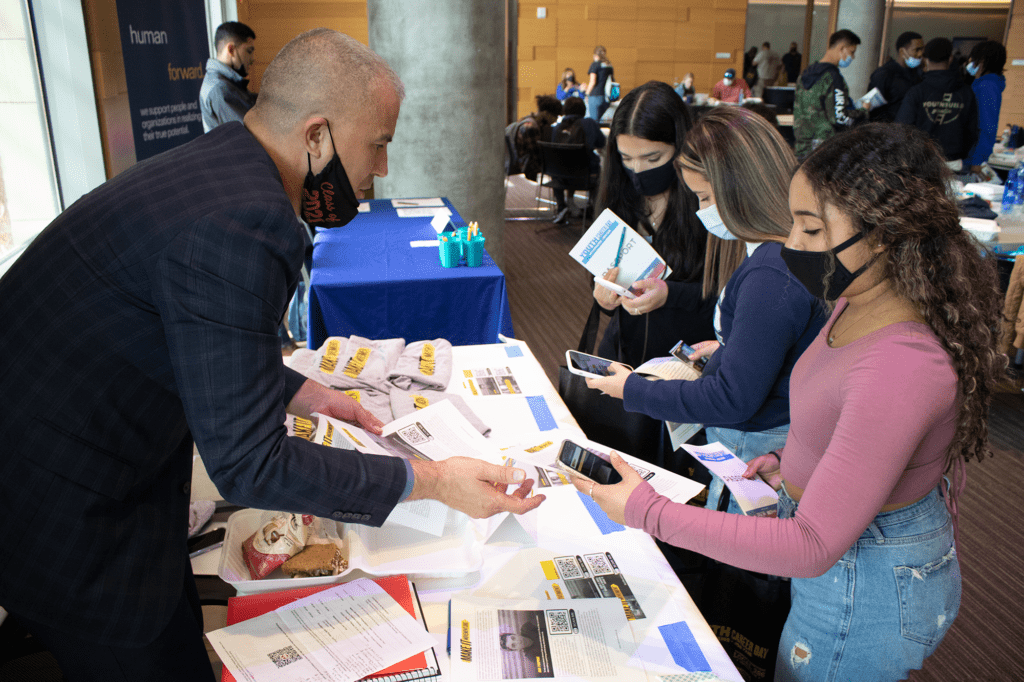 Isaac Torres with the Make It Movement spoke about how youth can create their purpose statement to determine what they are meant to do in life rather than just what they are told to do.
Following the panels and presentations was a networking and job fair with more than 30 employers and training partners participated, including American YouthWorks, Goodwill Central Texas, Lifeworks, Make It Movement, and Skillpoint Alliance.
For Berenice Lopez, the best part of the event was the fact Youth Career Day was her first ever job fair.
Renee Williamson, another student, said, "My favorite part of the day was everything!"
"This day is so important because we need to inspire a whole new generation that there is a way to make good money, earn a skill and build a career in a short time after they leave high school," Isaac said. "If they have the will, we will show them how to make it."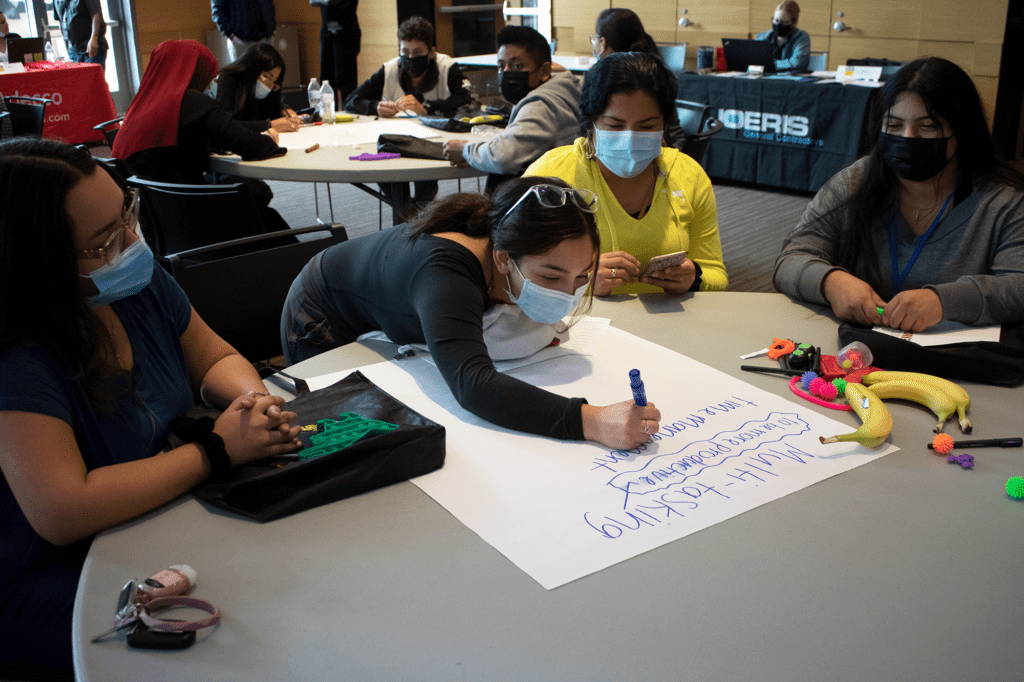 SaulPaul, a rapper from Houston and member of the Make It Movement, emceed Youth Career Day.
"This year, not only did I get to emcee as in host, but also emcee as in make some music. We had some amazing guests come up on stage—it was interactive, it was engaging," SaulPaul said.
Youth Career Day concluded with raffle prizes for youth who completed a passport with questions to ask the vendors to gain experience networking and job searching.
Workforce Solutions Capital Area is the backbone member of the Austin Opportunity Youth Collaborative (AOYC). This consortium of greater Austin-area community groups, represent a long history of providing coordinated services to youth. AOYC collaborates to amplify a focus on opportunity youth for education initiatives that provide employment training opportunities and lead to jobs. Learn more about how we support opportunity youth in Austin.
Our thanks to our Youth Career Day sponsors for their generous contributions:
Title Sponsor: Plumbers & Pipefitters Local 286
Title Sponsor: Make It Movement
Austin Central Library
Continental Automotive Group
Greystar
Skillpoint Alliance