3-minute read
🚨 Changes coming: Putting readers like you first, I'm gathering feedback on the content and frequency of these letters to ensure the best use of your time.
🐔 Get to know me… and my chickens: I was featured in an Austin Business Journal profile on some of my favorite things outside the office. Thank you to Kathryn Hardison for the conversation!
🎉 1 big welcome: I'm thrilled to announce the newest addition to Workforce Solutions Capital Area's board of directors: Julie Hajek.
Julie is the regional vice president for human resources at HCA Central West Texas (St. David's HealthCare in Austin and Las Palmas Del Sol Healthcare in El Paso) and brings over 20 years of healthcare industry experience to our governing body.
Were you forwarded this email? Sign up to receive my weekly updates here.
In partnership, Tamara.
---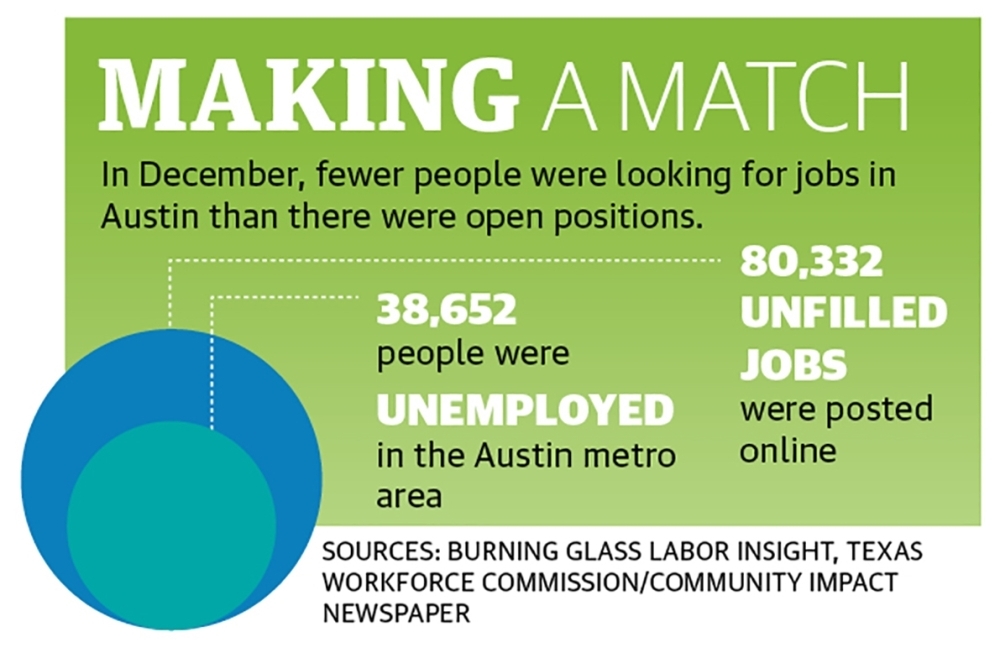 1. Labor market presents opportunities for some, leaves others behind
Driving the news: I spoke with Community Impact last week on some of the causes local employers in today's market have to be very creative to attract and retain talent.
The big picture: In February, the US economy added a surprisingly strong 678,000 jobs, surpassing economists' expectations.
Despite the positive trends, the US labor market remains tight – many employers are still having trouble filling job openings.
The reasons include low unemployment and a lack of skilled workers, while an unprecedented number of workers are quitting to take new jobs.
Zoom in: The Austin economy is about as good as it gets, and our region's quick economic recovery from the pandemic is a good thing for many workers.
Yes, but: As with the national market,employer demand for skilled workers exceeds labor supply significantly.
By the numbers:
In the latest unemployment data for December 2021, there were 38,652 total unemployed workers in the Austin metro labor force.

The majority have less than an associate's degree as their highest degree attainment.

Comparatively, as of December 2021, there were 80,332 unfilled online job postings in the Austin metro (regardless of when they were posted), according to Burning Glass Labor Insight.
What we know: A mismatch exists between education of unemployed workers and the opportunities available, preventing some from seeing benefits of the economy.
For those at the bottom of the economy, because their skill set limits them to low-paying jobs, these positions simply don't pay enough to support living in Austin.
Surging inflation and rapidly rising housing costs are also eroding some of the benefits of higher wages offered by employers to attract local workers.
Bottom line: WFS is ensuring the region has more workers with skills, as well as higher wages for those who skill up and for those entering training at the lowest levels of income.
This vision is guided by the soon-to-launch community Hire Local Plan, which addresses Austin area skills gaps, equity concerns, and unaffordability.
What to watch: We are getting ready to launch Austin's Hire Local Plan with community engagement sessions in each of our local districts and precincts, in partnership with our elected, education, and business leaders. Stay tuned!
---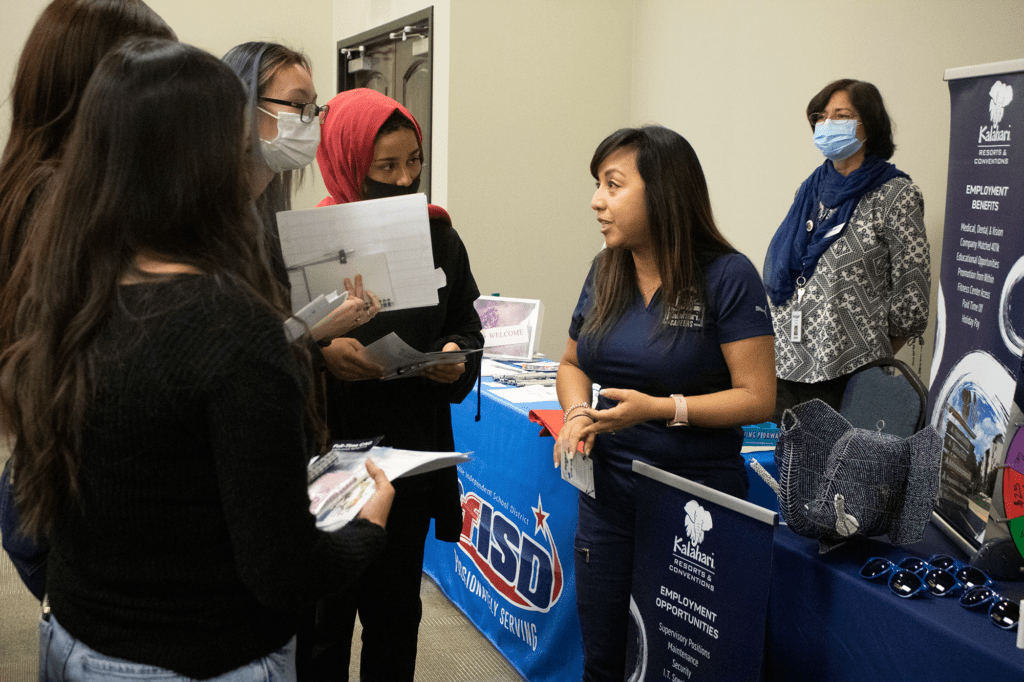 2. Workforce Solutions joins PfISD to connect students to career paths, post-secondary options, and employability
For Career and Technical Education (CTE) month, Workforce Solutions Capital Area (WFS) partnered with Pflugerville ISD and Pflugerville Chamber of Commerce on Thursday for the 10th annual Pflugerville R.E.A.L World event.
R.E.A.L stands for Real Experiences Achieve Learning, if you're curious.
The big picture: Juniors and seniors from all PfISD high schools were bussed to the event to meet and to network with representatives from industries that are in high demand, such as IT, construction, and robotics, to learn more about local companies, post-secondary opportunities, and apprenticeship programs.
Students also got the chance to do in-person interviews for entry-level positions that these businesses are currently hiring for.
How WFS helped: Amber Warne, our director of upskilling and advancement, served on a panel to discuss apprenticeship opportunities, and our career education and outreach specialists led workshops on resume writing, interview prep, and more.
We also co-hosted the career fair component of the event to link students to local jobs.