3-minute read
In this letter: Two great funding opportunities to strengthen our local workforce system through Texas Workforce Commission and Workforce Solutions Capital Area (WFS).
👀 What to watch: The WFS team is getting ready to launch Austin's Hire Local Plan with community engagement sessions in each of our local districts and precincts, in partnership with our elected, education, and business leaders. Stay tuned!
Were you forwarded this email? Sign up to receive my weekly updates here.
In partnership, Tamara.
---
1. TWC dedicates $15 million to healthcare apprenticeship programs to address industry labor shortages
The Texas Workforce Commission (TWC) recently announced $15 million in funding will be allocated to the development of a statewide registered apprenticeship initiative for the healthcare industry to increase the number of career pathway opportunities for registered nurses (RN) and healthcare professionals in the state.
Why it matters: Texas is facing labor shortages in the healthcare industry. Registered apprenticeship offers a proven model to train and upskill our workforce while earning as they learn.
Because healthcare employers face such high demand in their workforce, employers are willing to invest in and open opportunities for individuals to start their careers as apprentices.
The big picture: Nursing has been a top demand job posting for the past ten years in Texas, according to TWC.
But as the COVID pandemic highlighted, Texas, along with the rest of the country, is facing a critical shortage of registered nurses.
By 2032, Texas can anticipate a deficit of 57,012 registered nurses needed in our labor market.
Zoom in: Healthcare is one of the largest industry clusters in the Austin metro, according to a WFS industry analysis.
102,000 healthcare jobs are in the Austin metro, with Travis County home to 75% of all healthcare jobs in the region.
65,000 of these positions are "mid-level" positions, which require an industry-recognized certification. In other words, more than a high school diploma but less than a college degree.
14,000 of these mid-level jobs are RNs, known to have the widest talent gap of any healthcare occupation in our region.
What they're saying:
Julian Alvarez, TWC Commissioner Representing Labor: "After convening a group of stakeholders, including experts from Baylor Scott & White and DHR Health to discuss their challenges, it became clear we needed to take immediate action to train more healthcare providers and nurses across the state."
Mark Sherry, regional HR director at Baylor Scott & White Health and board vice-chair at WFS: "We're excited to share best practices across the state of Texas and learn from our colleagues in other areas to solve this challenge we're facing across our organizations with finding talent."
Kudos: Mark Sherry and Amber Warne, director of upskilling and advancement, were critical advocates for opening funding for this initiative to meet demand through apprenticeships.
Meanwhile: WFS recently scored a $540,000 grant fromTWC to expand apprenticeships for healthcare jobs such as medical assistant, patient care technician, and more.
Collaborating employers include Baylor Scott & White Health, St. David's Healthcare, Austin Regional Clinic, and Austin Radiological Association.
Over 200 people so far completed interest forms for our healthcare apprenticeship opportunities toward our goal to train 270 people.
---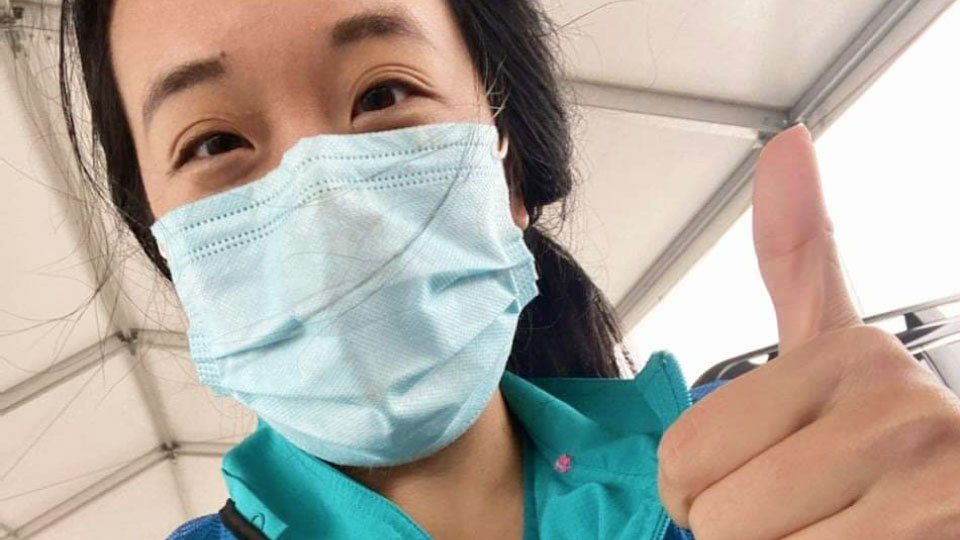 2. Incumbent Worker Training applications open! How can upskilling support your talent needs?
Workforce Solutions Capital Area can assist local companies in implementing upskilling for their current workers.
Incumbent Worker Training (IWT) is designed to provide funding assistance to qualifying employers to provide skills training to full-time, permanent employees.
Why it matters: Training incumbent workersfor hard-to-fill jobs can often shorten recruitment and increase retention — saving companies the average $15,000 turnover costs per employee.
Upskilling is the perfect solution to the challenges companies face in hiring, retaining, and developing their workforce.
Through upskilling, businesses can promote pre-vetted talent experienced in their company culture with the skills they need.
What they're saying: Patient Premier Choice (PPC) took advantage of IWT last year to financially help their LVNs upskill into RNs.
Shannon Ung, the operations supervisor at PPC, was the employee selected for IWT.
"The whole team at Workforce Solutions has been extremely supportive in this journey and working with us every step of the way," said Shannon.
"[Workforce Solutions] understands that PPC is a small and growing business, and we don't have as many resources as other companies. They have been adaptive to our needs, and we are so grateful!"