3-minute read
In this letter: What's next for jobless Austinites after federal pandemic benefits end in Texas and how Workforce Solutions is helping them prepare.
Good news: Compared to pre-pandemic times, Austin is best in Texas and No. 3 in the U.S. for recovering jobs, according to a new report from Austin Chamber.
Comparing U.S. metro job growth from pre-pandemic February 2020 to May 2021, Austin's 1.1% deficit makes it the third best performing major metro, behind only Salt Lake City and Jacksonville.
If we compared Austin's year-over-year job growth (from May 2020 to May 2021), our region is the 15th best performing among the 50 largest metro areas.
🎙️ "Job creation is the base of any good economy. Austin gets an A++ for job creation during this last year and into the future with all the expansions and relocations." — Mark Sprague, director of information capital with Independence Title in Austin. Read more.
Were you forwarded this email? Sign up to receive my weekly updates here.
In partnership, Tamara.
---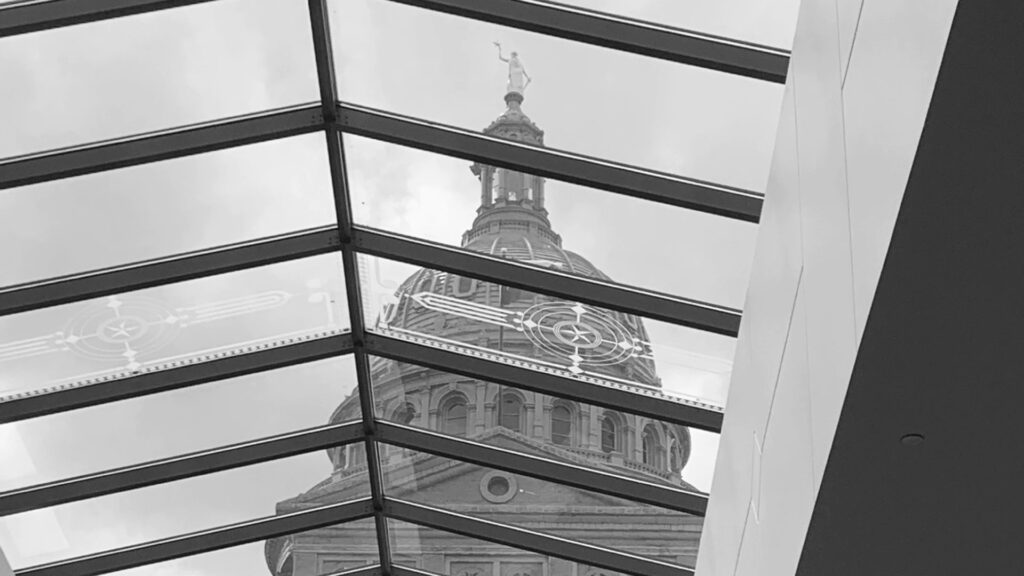 1. Federal COVID unemployment benefits have ended in Texas. Check out these job resources.
Driving the news: Governor Greg Abbott has announced that on June 26, 2021, Texas will stop participating in ARPA programs, including:
Federal Pandemic Unemployment Compensation (FPUC), which provided a $300 weekly boost to unemployment benefits;
Pandemic Unemployment Assistance (PUA), which provided benefits for those who are self-employed, gig workers, or typically ineligible for state benefits;
Pandemic Emergency Unemployment Compensation (PEUC), which provided additional weeks of federally funded unemployment benefits to individuals who exhaust their regular state benefits; and
Mixed Earners Unemployment Compensation Program (MEUC), which provided a $100 additional weekly benefit for individuals who are eligible for regular unemployment benefits but also earned at least $5,000 in self-employment income.
The big picture: As Austin's recovery continues, the metro's unemployment rate is at its lowest point (4.2% or 54,040 jobless residents) since before the coronavirus first sent the economy into a tailspin.
32,738 new job ads were posted in the Austin metro in May 2021, according to Burning Glass Labor Insight. That's 13,812 more than in May 2020.
97% of the jobs lost at the onset of the pandemic were regained as of May, according to a June 23 analysis by the Austin Chamber.
Yes, but: The hospitality and leisure sector only in the last few months began to show increased signs of life. As of May, the sector had recovered 74% of the 61,500 jobs lost at the onset of the pandemic, according to the analysis.
❗ Bottom line: More businesses are opening up, and more are relocating to the Austin metro. However, those that will benefit the most in this environment are those with in-demand skills.
We have seen that workers earn what they learn, and employers are willing to pay for workers with the right skills.
Many residents motivated to take these positions lack the skills required, so WFS is here to act as the hub for training and connecting people to these jobs.
What's next: Workforce Solutions Capital Area will continue to support and connect local people to local jobs.
We will continue to offer services and supports to assist individuals in finding employment and meeting their training needs, and will provide additional information to persons needing job assistance.
Continued supports and services we offer for businesses and job seekers include:
How you can help: Share our public statement with your networks to connect them to our services and supports.
---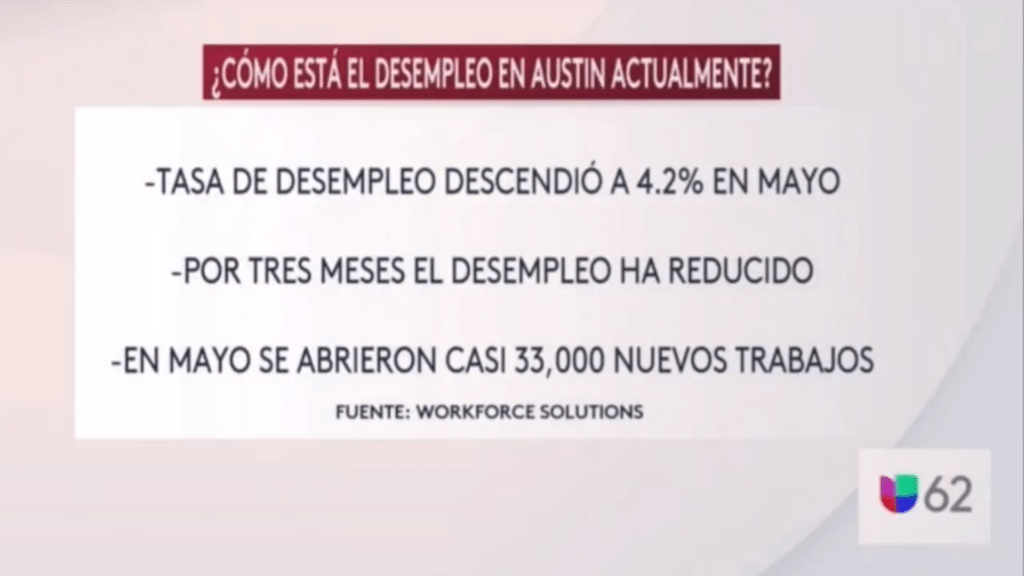 2. Univision: Workforce Solutions' virtual job fair prepares jobless Austinites for the end of pandemic benefits
Driving the news: Univision's Carolina Cruz covered WFS' Austin Gets Back to Work! virtual job fair, which took place June 22-23 to prepare jobless residents for the end of pandemic benefits.
Why it matters: As businesses report difficulties finding talent, WFS is helping employers meet their hiring needs through regular job fairs and posting and promoting available jobs through the state's WorkinTexas.com job-matching site.
By the numbers: At last week's job fair, we hosted 480 job seekers and 63 employers with 320 open job postings in industries like healthcare, manufacturing, retail, hospitality, government, and more.