Good afternoon, Austin friends and allies,
From our local lens, Austin is not experiencing the brunt of tech layoffs we hear about so often nationally. Talent demand in this industry still far exceeds the supply of skilled workers.
Driven by input from local tech employers, I'm excited to share newly available solutions to develop local tech talent and fill tech-related roles, regardless of industry.
Thanks to the Texas Workforce Commission for their local investment and to Jessie Camarillo, Workforce Solutions Capital Area's director of tech partnerships, for her work leading Austin's tech coalition to inform our solutions.
Today's update is 292 words — a 1-minute read.
---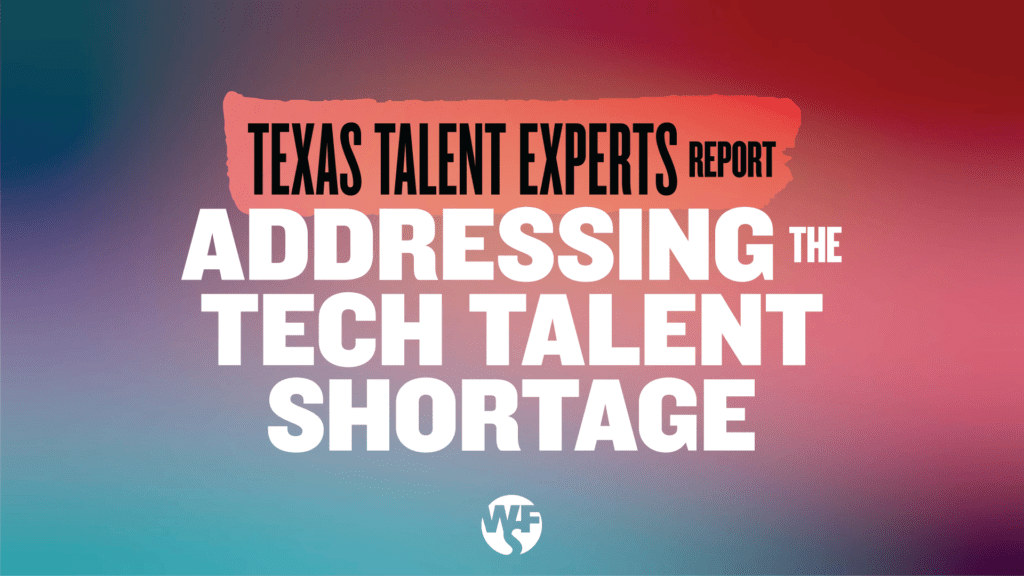 Addressing the tech talent shortage
Talent supply challenges have been exacerbated by the pandemic, and local tech executives have been voicing that they're still having trouble recruiting and retaining mid to senior-level roles.
❗ Reality check: Tech industry leaders are looking for talent in these mid-senior level roles that doesn't exist.
By the numbers:
According to the Bureau of Labor Statistics, the U.S. will reach a 1.2 million software engineering shortage by 2026.
In the Austin metro, there are 7.5x the amount of open job postings in IT compared to jobless residents previously in IT.
Over 74% of tech/IT jobs require post-secondary training or a 4-year degree. Only 60% of job seekers meet those qualifications.
To help bridge the talent gap, Workforce Solutions Capital Area (WFS) has compiled a new Texas Talent Experts report, which offers solutions for immediate impact for employers through skills-based hiring and earn-and-learn apprenticeship models.
Why it matters: Workers are needed now. The best approach to prepare a ready tech talent pipeline is to develop employees over time and rethink how we build local talent from the ground up.
💰 1 big opportunity: WFS has funding available for companies to implement local tech apprenticeships and can help employers identify pathways to grow new talent and upskill their current workforce into leadership positions. And now through May 2023, companies looking to add this strategy will also get a per-apprentice reimbursement from WFS.
📈 Success story: Aspire Digital's first apprenticeship cohort implemented with the guidance of WFS became billable — or at a skill level for clients to pay for their time — in one year. With commitment to the program, they've decreased the time until apprentices are ready to be billable by up to 75%, or down to three to six months.
🔎 To access the report, click here.
---
I hope you found this communication helpful. Please reach out with any questions or topics you'd like to discuss.
✉️ If you were forwarded this email, sign up to receive my regular updates here.
In partnership,
Tamara