Growing the future skilled workforce of Central Texas involves providing quality child care to eligible parents living and working in our community. To achieve this essential goal, Workforce Solutions Capital Area hosts the annual Child Care Symposium for child care directors, owners and workers in Central Texas.
This year, we held the symposium on August 4 and 5 at the Renaissance Austin Hotel. The theme was Walk the Red Carpet.
ICYMI: Attendees enjoyed a full day of training opportunities and heard from speakers representing state and local governments and a fellow child care provider.
On August 5, 138 directors participated.
On August 6, 333 teachers participated.
Our grand total was 471 early learning professionals who each received 6.5 hours of training at the Child Care Symposium.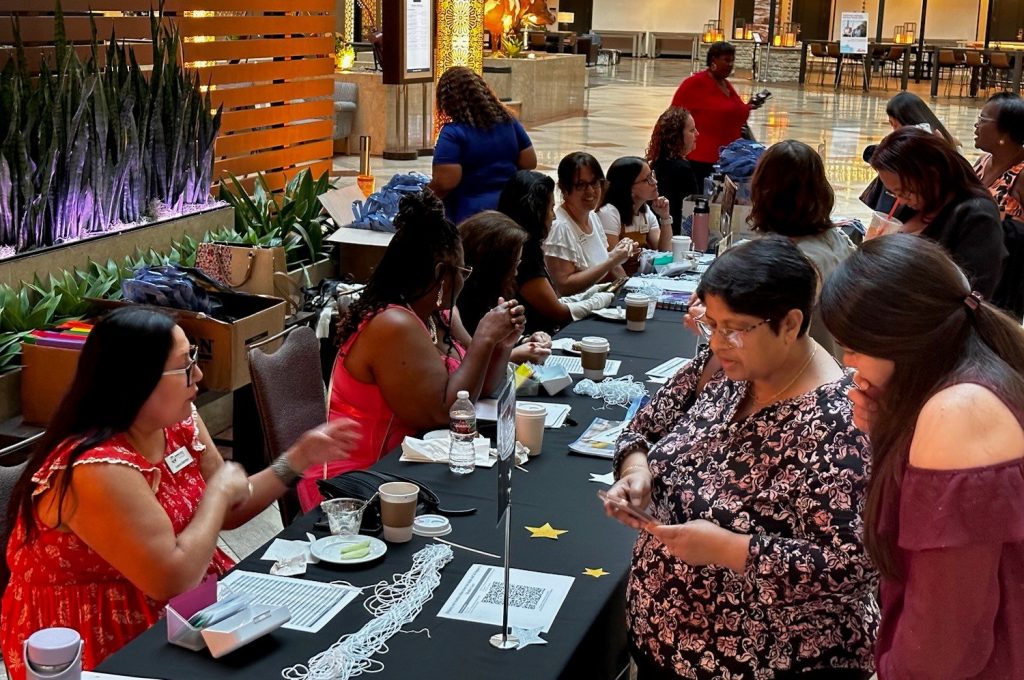 Why it matters: At the free symposium, attendees learned and grew in their fields, and heard from local organizations and leaders in the child care industry, including Austin Public Health, Conscious Discipline, United Way for Greater Austin, childhood education professionals and more.
Speaking on the first day was Tamara Atkinson, Chief Executive Officer for WFS Capital Area.
"We invest in our child care partners to make sure that they have access to valuable learning opportunities and are continuing to positively impact children's lives through their important work," Tamara said.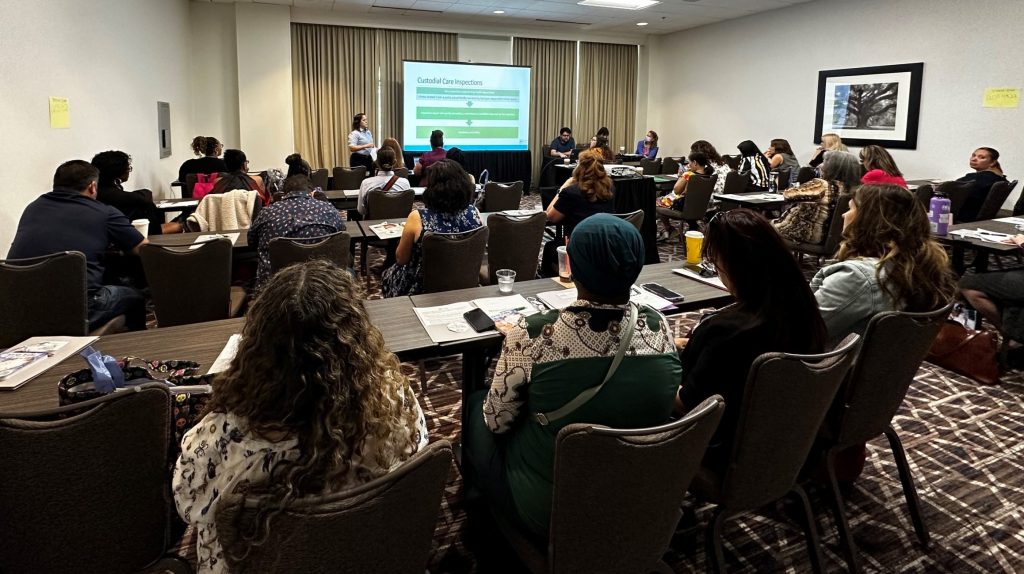 What they're saying
For the directors and teachers who participated, the Child Care Symposium provided valuable learning opportunities and moments to connect with one another.
"Thank you for all the hard work that I know each of you contributed into making the Symposium such a success last weekend. You guys were amazing!" Irma Arrambide, owner/director at A New Day Child Development Center, said.
"My teachers were so grateful to be acknowledged for all the hard work that they have put in to make our little preschool a 4-Star school. I feel so truly blessed to call you all not only mentors but I feel like more of a close friend. We are all so blessed to have each of you on our side as we help the children in our communities thrive to be the future of the world. Thanks again for your dedication and your support," said Irma.
"I really appreciate Workforce Solutions. There are so many things you guys help us with and so many mentors that go above and beyond to help our centers be successful. Thank you for all you do," said one provider.
Another attendee said, "I'm grateful to have had the privileges to be a part of this event. To meet new people and the interactions with one another was a pleasure."
Workforce Solutions Capital Area works with 400-plus providers across Central Texas to provide care for over 5,000 children.