3-minute read
Good afternoon Austin friends,
In this letter: The Austin metro's economic recovery continues in the latest jobs report, and how we teamed up with Austin Public Health to ensure Austin's working parents have safe and nurturing spaces for our children.
What to watch: The Austin Chamber reports roughly 270 companies are considering relocating or expanding in Central Texas right now, a faster pace than in previous years.
The corporate interest underscores how the Texas capital — already one of the most resilient economies during the pandemic — is poised to keep booming.
Yes, and: Workforce Solutions is the hub for connecting local businesses to the talent they need. We assist hiring companies with retention and recruiting, and we work with residents to upgrade their skill sets to become eligible for higher-skilled, higher-paying roles.
Were you forwarded this email? Sign up to receive my weekly updates here.
In partnership, Tamara.
---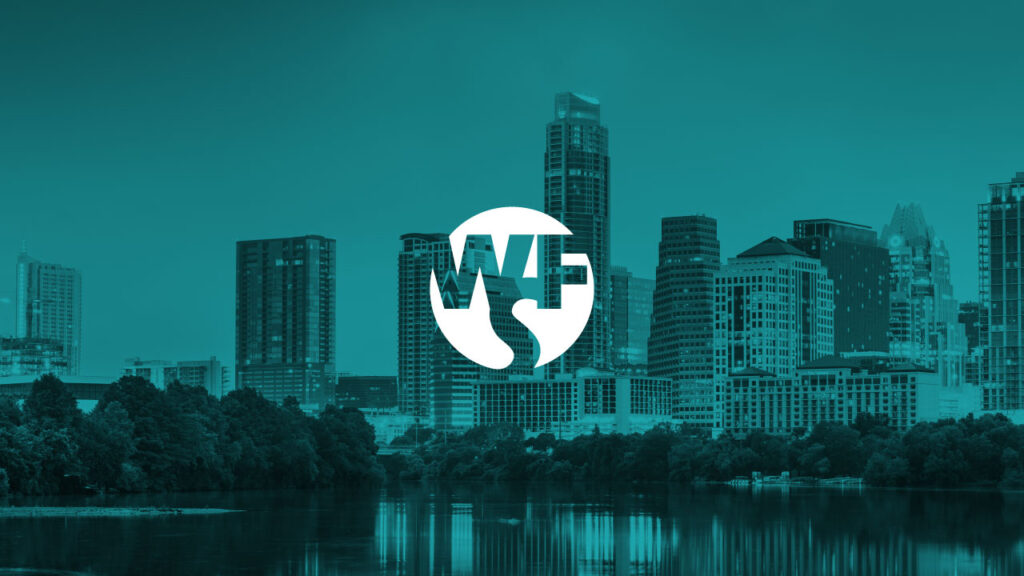 1. As COVID resurges, Austin area employers added 5,600 jobs in July
The new jobs report released Friday by TWC says the Austin-area unemployment rate ticked down in July to a pandemic low.
The Austin metro unemployment rate fell from 4.8% in June to 4.2% in July, representing 54,605 jobless residents.
Texas' unemployment rate (6%) improved, remaining above the national unemployment rate (5.7%).
The Capital Area/Travis Co unemployment rate fell from 4.7% in June to 4.1%, representing 31,931 jobless residents.
Note: The unemployment data released today is not seasonally adjusted.
Austin metro in July, by the numbers:
5,600 jobs were added from June 2021 to July 2021.

Industries that experienced a significant increase in regional job growth include Professional & Business Services (5,500), Leisure & Hospitality (5,100), Trade, Transportation, & Utilities (900), and Education & Health Services (500).
The Austin metro's annual growth rate of 7.6% represents the collective gain of 81,100 jobs since July 2020.

More jobs are available than a year ago:

31,586 new job ads were posted in the Austin metro in July 2021, according to Burning Glass Labor Insight. That's 7,464 more than in July 2020.

Job openings are wide-ranging:

Austin metro's top hiring occupation groups in June were in Computer and Mathematical (4,753), Management (4,286), Sales and Related (3,091), Office and Admin (2,948),and Healthcare Practitioners and Technical (2,476).
Occupations with the most online ads were Software Developers (1,644), Computer Occupations, All Other (1,302), Registered Nurses (1,003), Managers (941),and Sales Representatives (894).
The top companies hiring were Ascension Health (457), Baylor Scott and White (344), University of Texas (297), Dell (284),and IBM (256).
❗ Bottom line: Austinites don't have to put their plans on hold to train for a job with long-term earning potential. Many opportunities are available here and now.
Austin's economic rebound is among the best in the nation, but we are watching closely how the delta variant poses new challenges to our economy.
WFS continues to safely connect local people to local jobs, including remote services like virtual job training.
📅 Our next job fair will be co-hosted with the Lake Travis Chamber of Commerce on August 24, followed by the Austin Job Expo co-hosted with Austin Community College on August 26.
Of note: We held 5 job fairs in July, attended by 695 job seekers and 197 employers promoting 1,181 job postings.
See more upcoming job fairs here.
---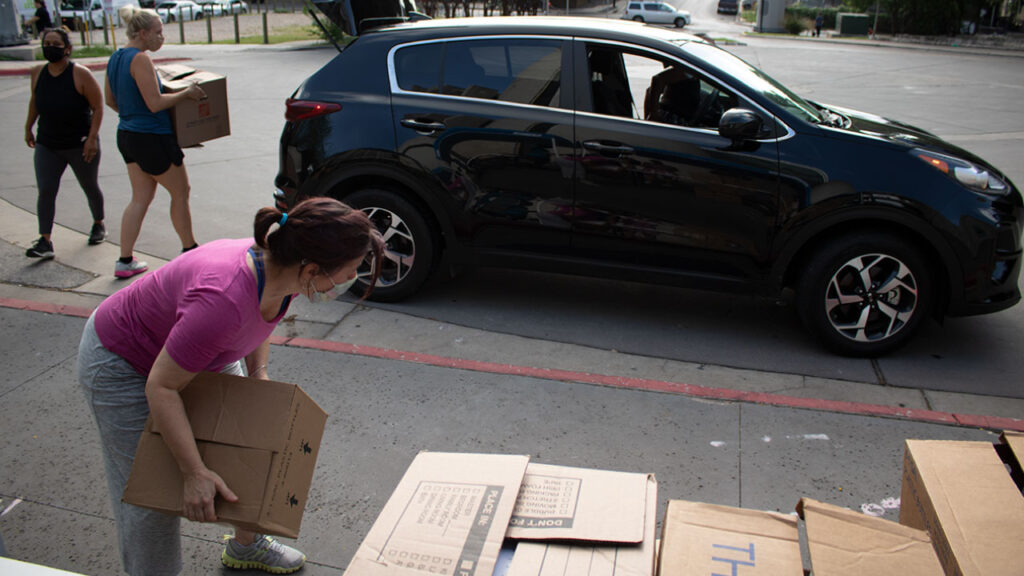 1. 'We definitely still need all the supplies': Workforce Solutions Capital Area and Austin Public Health donate cleaning and PPE supplies to child care providers in Travis County
What happened: WFS hosted two curbside pickup events last week for child care providers in Travis County to receive PPE and cleaning supplies at no cost.
WFS' August curbside pickup events, by the numbers:
70 providers — caring for 4,074 children across Travis County — received boxes of supplies, including hand soap and sanitizer, gloves, and bleach.

The supplies included resources about the City of Austin's Women, Infants and Children (WIC) program from our friends at Austin Public Health.
Flashback: At our last PPE drive in April with Bank of America, we helped distribute over 7,000 items to 198 providers caring for 8,425 children across Travis County.
What they're saying:
Shannon Eastman is thechild development center coordinator at Eanes ISD's two child development centers. The district cares for 128 children at its central location and 40 at the Barton Creek center.
"Thank goodness. We definitely still need all the supplies," said Shannon. "Gloves have been back-ordered, and we just sit and wait, and wait, and wait for gloves. Some of the pieces have been really hard to get ahold of.
"We still do extra of everything. On top of the guidelines that Austin Public Health put out for child care regulations, we are still doing all the added measures to keep all our students and staff safe.
"I want to give a huge thank you. Not only is it so helpful to have this PPE, but Workforce Solutions Child Care Services staff have continued to be our backbone. They continue to be our go-to."