Veterans Services
Workforce Solutions Capital Capital Area is a proud "We Hire Vets" employer, committed to serving our nation's military veterans.
How Do You

Serve Veterans?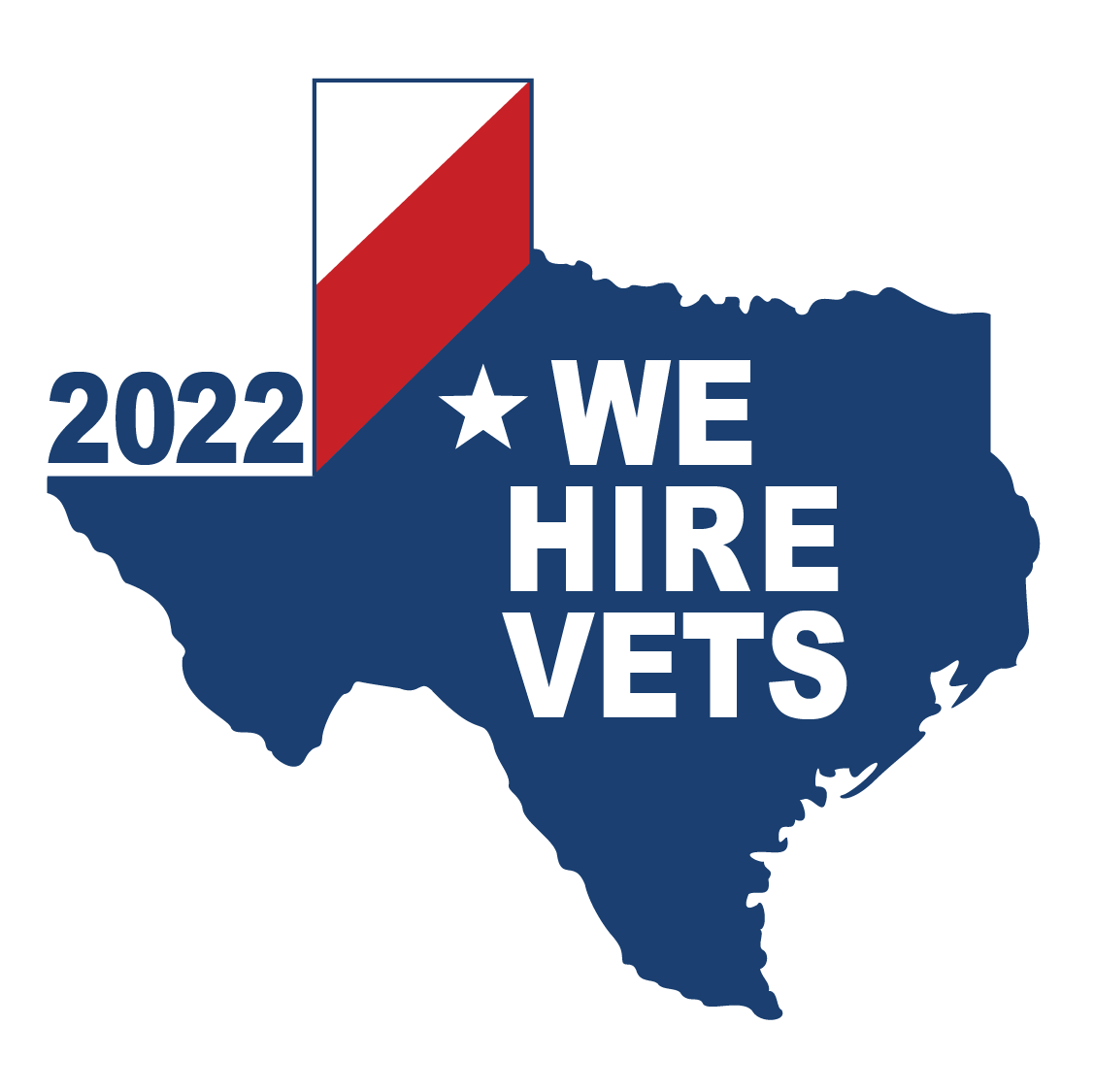 Workforce Solutions Capital Capital Area is a proud "We Hire Vets" employer, committed to serving our nation's military veterans. If you have served in the Armed Forces or are an eligible spouse, we are honored to meet your job search and training needs. Honorably discharged veterans and eligible spouses are afforded priority services in our workforce centers.
As a veteran or eligible spouse, you receive precedence to use resources in our centers, including computers, phones, faxes, and referrals to new job postings. If you require the assistance of staff, you will be served promptly on a priority basis. You will also be granted priority access to training programs for which you are qualified and for which funding exists.  Eligible spouses include individuals who are the spouse of a totally disabled veteran, spouses of individuals who while on active duty are currently MIA or forcibly detained and spouses of individuals who died as a result of a service-connected disability.
Our Veterans Resource Coordinator works with the Texas Workforce Commission under a major state initiative called the Texas Veterans Leadership Program (TVLP), which is committed to assisting Operation Enduring Freedom and Operation Iraqi Freedom (OEF/OIF) Veterans. Our Veterans Career Advisors with the Texas Veterans Commission are specifically trained to help veterans of the U.S. Armed Forces, and can help you achieve maximum employment and training opportunities. Our goal together is to connect veterans like yourself with resources that can provide basic needs and/or resources that can help you attain personal and professional goals. We are very proud of the fact that Texas leads the nation in taking care of our veterans.
Veterans Services Team
Sean Shetler
Veterans Resource Coordinator
Capital and Central Texas Areas
Texas Veterans Leadership Program
Cell: 512.468.4734︱Office: 512.597.7208︱sean.shetler@twc.state.tx.us
9001 N IH 35, Suite 110︱Austin, TX︱78753
John Posey
Veteran Employer Liaison
Texas Veterans Commission
Office: 512-597-7219︱john.posey@tvc.texas.gov
9001 N IH 35, Ste 110 Austin, TX 78753
No Display
Services Available
Our Veteran Career Advisors provide veterans a variety of no-cost services including:
Job search assistance including job referrals
Assistance with resumes, applications, and letters
Career counseling
Labor market information on growing industries and occupations
Opportunities for basic and occupational skills training
Referrals to other community services including those specific to veterans
Online Resources for Veterans
Employment Opportunities and Information
WorkInTexas.com. WorkInTexas is the premier job searching website for the State of Texas. Upload your resume, search and apply for jobs, and receive messages from employers.
USAJOBS. USAJOBS, the federal government's official employment site, connects job seekers with federal employment opportunities across the United States and around the world.
FedsHireVets. Veterans seeking federal employment can connect with hiring managers on FedsHireVets.
Veterans Information and Benefits
Additional Resources