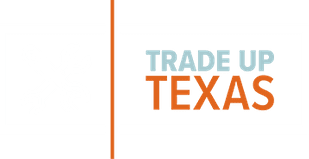 LIVE EVENT SERIES
JULY 2022
AUSTIN · ROUND ROCK · SAN MARCOS
Learn about careers, salary ranges, training and education requirements and opportunities. With the right skills and education, your opportunities are limitless.
WHY ATTEND?
EXPLORE CAREERS. LEARN A SKILL. MASTER A TRADE.
Thousands of openings exist in middle-skilled positions that are key to Austin's economic growth. Many of these employers offer work-based learning through apprenticeship programs. Others are looking for candidates with two-year technical degrees and often will pay for required courses.
Ready to Train Now?
Visit the Trade Up Texas website to learn more and get started with training.
Questions?
Contact us directly by using the form below.