Frequently Asked Questions About Unemployment Benefits for Workers Affected by COVID-19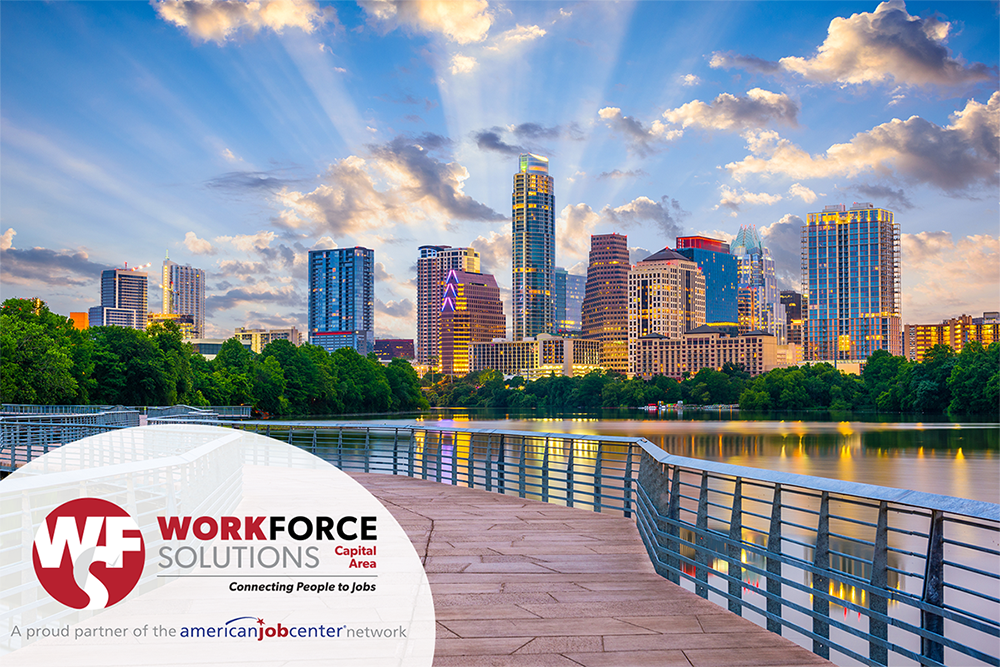 We Stand with Austin's Businesses and Workforce
The TWC Unemployment Benefit Application System is experiencing a high volume of users.
Go to the Texas Workforce Commission Unemployment Benefit Services FAQ.
My job was impacted by COVID-19, how do I apply for unemployment benefits?
BEFORE FILING: Please make sure that your employer has not filed a mass claim under which you would be covered. It is best to ask your employer if this step has been taken.
You can apply for benefits in one of two ways:
1. Apply online at Unemployment Benefit Services (UBS) and select, "Submit an application for unemployment benefits."
If you already have a User ID for another TWC Internet application, such as WorkInTexas.com, try logging on with that ID. Otherwise, you will need to sign up for a new User ID.
2. Call a Tele-Center at 800-939-6631 and speak to a customer service representative.
What you will need:
Last employer's business name and address
First and last dates (month, day and year) you worked for your last employer
Number of hours worked and pay rate if you worked this week (including Sunday)
Information related to your normal wage
Alien Registration Number (if not a U.S. citizen or national
If this is your first time applying for Unemployment Benefits Services (UBS), it may be helpful to review this tutorial (pdf).
Please remember that once you have registered for UBS, you will be provided a link to the WorkInTexas.com site which is the state's online job bank. Here, you can search for jobs with local and state employers, and your profile is searchable by them as well. Please use the link provided by UBS, and do not create a separate WorkinTexas.com account. If you have a User ID for UBS and a different User ID for WorkInTexas this may cause delays in receiving your benefits.
Will I get unemployment benefits?
Not everyone who applies gets benefits. You must have enough past wages, a qualifying job separation, and meet ongoing requirements. You can appeal any decision against you, and you may still qualify for Pandemic/ Disaster Unemployment Benefits.
Who is eligible for unemployment benefits?
https://twc.texas.gov/jobseekers/eligibility-benefit-amounts#unemploymentBenefitsEligibility
What can I do online?
Use ui.texasworkforce.org to apply, request a payment, view claim and payment status, view appeal status, submit an appeal, change payment option, print a work search log , and more.
How do I request payments or review my claim and payment history?
How long does it take to process my claim?
I think my employer submitted a mass claim for unemployment insurance that included me, do I still need to apply on my own?
No, please do not apply for unemployment benefits if your employer has submitted a mass claim on your behalf. TWC will provide you with information once the claim is approved, but you can begin the next steps listed on TWC's website.
I was a contract worker and was laid off, am I still eligible for Unemployment Insurance?
What if I recently moved to Texas? Can I still receive Unemployment Benefits?
What are the "Able and Available Requirements" in order to receive payment?
This information can be found in TWC's Unemployment Handbook on page 8. To be paid, you must be able, available, and actively seeking full-time work each week you request payment. This means you:
are physically and mentally able to work the days and hours required of the job you are seeking
are available for suitable work, if offered
are not in jail
have transportation and child care
would accept the customary wages for your qualifications and experience
lowered your wage request to 75 percent of your normal wage by the 8th week of unemployment
How can this PIN problem be fixed without a phone call?
In response to a high number of PIN retrieval requests, TWC updated our PIN retrieval policy. PINs created prior to 2015 have been removed from the system effective March 22, 2020. Individuals needing to retrieve a PIN that was created prior to 2015 are asked to please login again online and reset their PIN. Please note, claimants who meet these requirements but have an overpayment will still need to call to retrieve their PIN.
If an individual has never filed for unemployment before, they do not need to reset a PIN or establish a PIN before filing a claim online. The PIN set up will occur during the claims filing process.
If the individual tried to file online but got a message saying their PIN and SSN is not a valid combination, they get 3 chances to enter the correct PIN. If they receive a message that they are revoked, they will be advised to call the PIN reset department (number is displayed on the page to call). At this time, that is third only option.
For any other scenarios where their PIN is revoked, their only option is for the PIN to be reset. However, we are pulling a list of individuals whose PIN is currently revoked and we will be resetting their pins and reaching to them to let them know we reset it.
Here's the link to the online system to set up a new PIN: https://apps.twc.state.us/UBS/security/logon.do
Also a short video with information on the PIN from TWC: https://twitter.com/i/status/1242814801878880261
If you are still having problems with the PIN please call 800-939-6631.
What is the information for TWC's call center?
Where can I find employers who are still hiring?
We are maintaining a job list of immediate openings as part of our response to economic changes related to COVID-19. Check out the list on our Jobs Now page, then go to WorkInTexas.com to learn more and apply for a job. If you need assistance, call us at 512.549.4967.
Does working part-time or temporary jobs affect my unemployment insurance benefits?
When you are working while drawing Unemployment Benefits, state law allows you to earn 25 percent of your weekly benefit amount (WBA) and still receive your full WBA. When you earn more than 25 percent of your WBA, TWC reduces your weekly benefits on a dollar for dollar basis.
What if I am receiving childcare subsidies and I've lost my job, or my childcare provider is temporarily closed?
We continue to support Austin's childcare providers in these uncertain times, including continuing to pay for all active referrals to centers that close temporarily. We will provide extensions to families who are due to redetermine their eligibility during this time as well as assistance with their parent share of cost. Learn more at our COVID-19 Resources for Child Care page.
Contact Us
If you need an immediate response, please call or visit one of our three Career Centers directly.