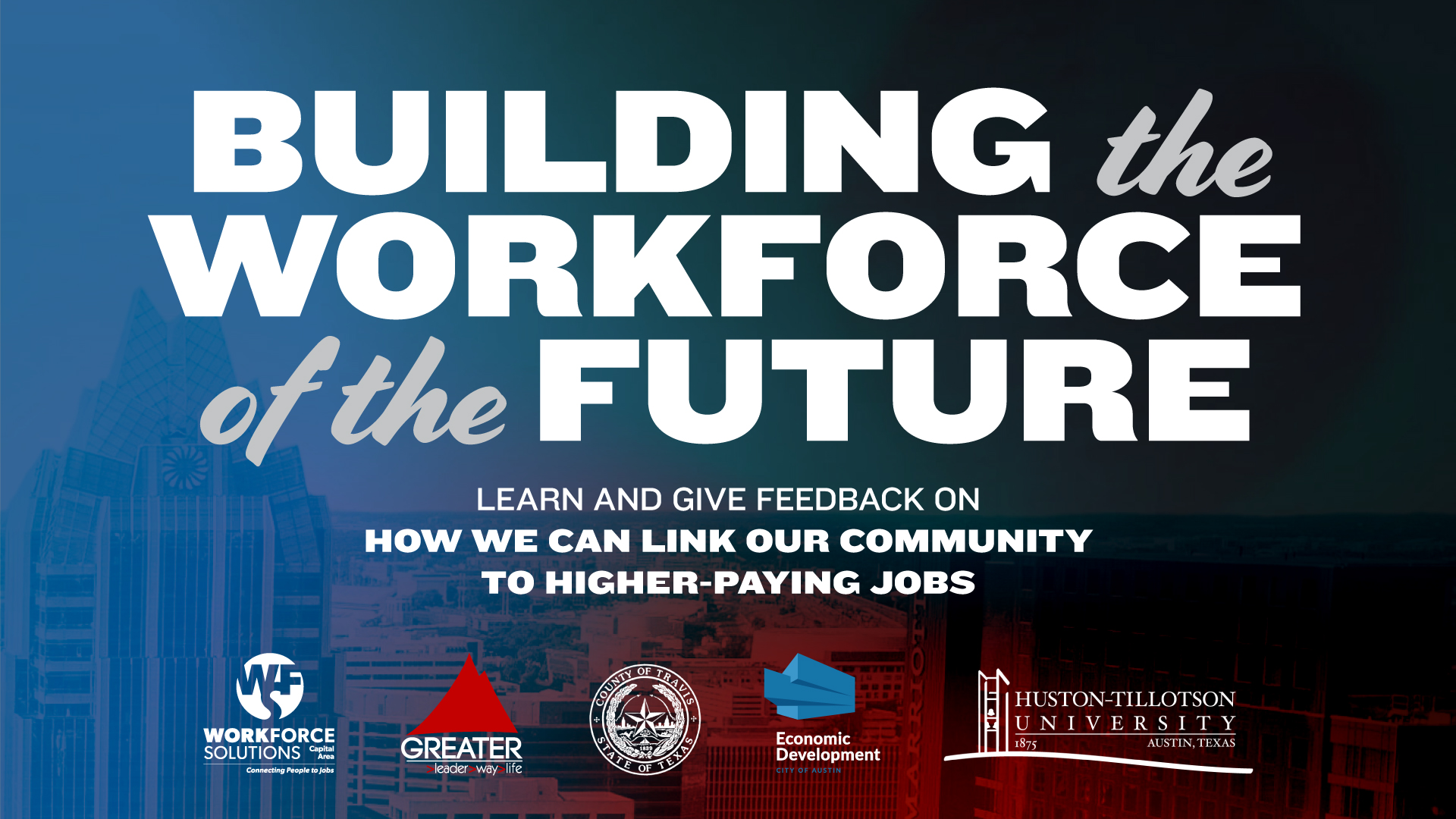 Building the Future of the Workforce
Learn how Workforce Solutions Capital Area can connect you to high-demand, higher-paying jobs
🎥 Streaming options available! Register for access.
Workforce Solutions Capital Area is pleased to announce 1,000 NEW scholarships available for free career training made possible by funding from Travis County and the City of Austin. These scholarships connect local residents to quality training and job placement in high-demand industries such as IT, healthcare, skilled trades, and manufacturing.
This event is part of a series of community engagement sessions throughout Austin to raise awareness for the opportunities we have available to the community for no-cost career training and upskilling. We'll provide a direct opportunity for residents of East Austin and beyond to learn about how they can grow their skills and increase their income through Workforce Solutions.
Hosted in partnership by:
Workforce Solutions Capital Area

Travis County Precinct One

Austin Economic Development

Huston-Tillotson University

Greater Mt. Zion Church
Why it matters
High-skill workers in our region's most in-demand sectors have enjoyed a wealth of job opportunities and financial gains, even amid COVID. But these advantages have not been experienced by everyone in our community, particularly those with lower income, less education, and people of color. The workforce of the future will require industry-specific skills to unlock upward mobility and higher earning potential. This is why Workforce Solutions meets workers where they are, whether they're looking to reenter the workforce or looking for a mid-career change.
If you plan to join us, please RSVP.